Blog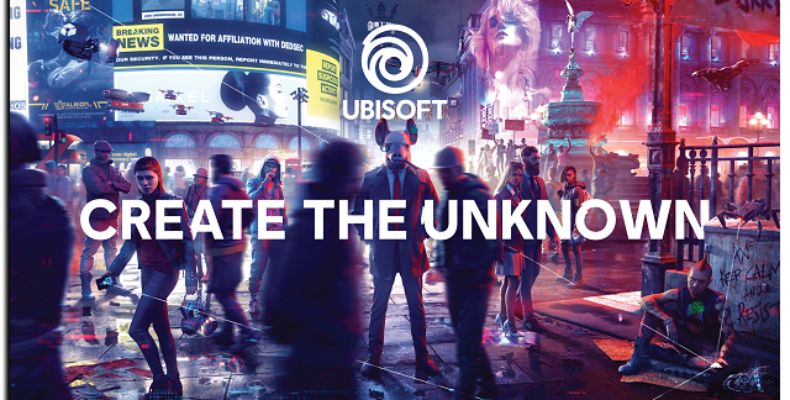 What Are AAA Games?
Plenty of games are available to suit different requirements and budgets. While a few are becoming famous, a few are not so popular, like their developers and publishers. Do you know what AAA games are? These have a separate place in the gaming industry. People spend millions of dollars on its development to improve sales and ratings.
For instance, the estimated cost of Grand Theft Auto IV is $265 million. The expenditure includes development and marketing costs, making it the most expensive made in the industry.
Multiple reasons can cause the budget to be high and high demands from players are one of them. In addition, other reasons include impressive 3D graphics, gameplay and game mechanics, realistic characters, and high-quality design of other game assets. So let's know what an aaa game is.
What are AAA games?
It is a classification used within the video gaming industry to signify high-budget games which famous publishers create and distribute. These rank as "blockbusters" for high popularity. Most belong to successful franchises.
What is the meaning of AAA games?
"Triple-A" doesn't mean a formal classification of games. Instead, it indicates those which boast a big budget for both production and marketing. That's why these are high-quality. Besides, multiple people buy them in a substantial number.
It is the gaming industry's equivalent of the word "blockbuster," which people use for similar categories of products in the movie business.
Why are AAA games Important?
Its gaming properties are being incorporated into more mobile gaming platforms. Therefore, the performance of CPU and GPU in smartphones is crucial. Most ones need powerful 3D graphics, high-performance computing, machine learning, and constant connectivity on phones. In this case, you should know that Arm is one of the mobile gaming industry enablers. It has been vital in developing technologies enabling games to run on smartphones. Even it can offer the best guide in this regard.
Are other games referred to as AA, A, or B games?
A few people indicate these as AAA, AA, A, B, or even C. But no real standard exists in this case as most depend on personal preference. People generally mean large-budget ones as "triple A" but don't categorize them as non-AAA.
Which AAA games are the most successful?
These have been innovative for many years, which is why they are still successful. Counter-Strike and Half-Life are instances of them. People considered them triple-As in the late 90s and first few years of the 2nd millennia. However, counter-Strike was not on the list when released first a few years ago.
However, as of 2018, these are the few most successful Triple-As depending on their total earnings.
FIFA 18, Electronic Arts – $790 million
Grand Theft Auto V, Take-Two Interactive – $628 million
Red Dead Redemption 2, Take-Two Interactive – $516 million
Monster Hunter: World, Capcom – $467 million
Tom Clancy's Rainbow Six Siege, Ubisoft – $440 million
More games even earned more than Triple-As mentioned here. But these are not considered triple-A for not having a big budget for developers. These are names of a few:-
Fortnite, Epic – $2.4 billion
PlayerUnknown's Battlegrounds, Bluehole – $1.028 billion
Dungeon Fighter Online, Nexon – $1.5 billion
League of Legends, Riot, Tencent – $1.4 billion
Pokemon GO, Niantic – $1.3 billion
Crossfire, Neowiz – $1.3 billion
Do AAA games guarantee the quality?
Developers always want to guarantee the quality of triple-A titles. They spend plenty of money, effort, and time to make it. But after getting shipped to consumers, it doesn't remain the same case. A few have not ended up well as users didn't like them.
Therefore, it depends on different cases. However, users should generally base the failure on the overall play and its storyline. In addition, developers focus excessively on graphics quality, slacking on its mechanics and storyline.
Are there any flopped triple-A games?
Multiple titles ultimately flopped. People considered their complete failure. Sometimes, these get over-hyped. As a result, these might affect users with huge disappointment though they have fantastic potential. Different reasons can cause them to flop entirely. The incomplete ones need to be paid DLCs to become complete.
These are names of a few which have completely flopped over at Metacritic.
Mass Effect: Andromeda – 71 meta score (4.9 user score)
Anthem – 59 meta score (4.1 user score)
Star Wars Battlefront II – 65 meta score (1.1 user score)
Fallout 76 – 52 meta score (2.7 user score)
Duke Nukem Forever – 49 meta score (4.5 user score)
Street Fighter V – 74 meta score (3.1 user score)
Battlefield 2042 – 63 meta score (2.6 user score)
What is the typical budget for AAA games?
It is not so easy to create a video game. You must hire teams of experts to develop different crucial parts. Generally, one team should focus on the content and the storyline. Besides, the programming team writes the code of all essential features like its physics, rendering, etc.
In addition, one team should manage the graphics quality with actors and actresses. Moreover, a team should optimize it based on the platform. The QA team and audio features are essential. Hence, the QA team examines it for bugs and reports it to the developers to eliminate the problem.
It will cost about $60 million or more. Therefore, you can assume those big developers can afford it only. For example, Capcom, Ubisoft, Insomniac, etc., are famous for developing modern triple-As.
A few example budgets include:
Call of Duty: Modern Warfare 2 – Around $200 million (production, marketing, and launch)
Battlefield 3 – $2.75 million on Facebook ads only
God of War III – $44 million on development
How many people usually work on AAA games?
Every distributor has their developers for work. But it doesn't indicate that if Capcom created Monster Hunter World, they were under work on Monster Hunter World during the time frame. Different teams work on different things, whereas sub-teams work on other development tasks. According to the estimation, there should be about 50-200 employees and 20% programmers.
A successful game also invests money in others made by the same distributor. Hence, it should not depend on whether it is triple-A or not. In addition, large distributors usually create AAA and non-AAA games simultaneously. For instance, during making Capcom, they are also working on Monster Hunter World, Devil May Cry 5, and Resident Evil 2: Remake.
Rumors said Resident Evil 2: Remake became possible as Monster Hunter World funded it. But Devil May Cry 5 is unable to get enough profit. That's why they have sold only two million copies so far. On the other hand, Monster Hunter World sold 12 million copies and gained Capcom approx $467 million.
Although there are huge profits, Capcom earned massive profits from non-AAA titles like Megaman 11 in the background. A report In 2018 said that Capcom has about 2,000 employees while other distributors have similar employees.
How long does it take to finish AAA games?
When you know the average number of employees working for a big publisher, you can make a misconception that it can be developed in some days. But it is not valid. Although an average of 50 to 200 people exists for a single title, it still requires months or even years to invent those projects. But it relies on genre and scale.
The famous non-triple-A titles need about 3-6 months for development. But average triple-A titles released in previous years need two to three years. Most employees, whether testers or programmers, work more than eight hours daily.
In Japan, a few testers even work 16 hours regularly to confirm if there exist any bugs. Although they work hard, a few bugs escape at the release. It will let you know how hard it is to develop. A few genres may need over six years to develop. For instance, God of War (2018) needs about four years to finish.
Disadvantages of development of triple-A games:
Although we see multiple earnings of successful triple-A titles, there are many drawbacks. These can arise in developing one. Hence, these require excessive money, hard work, and precious time.
Developing a title needs time, dedication, hard work, and money. But you are unsure if users prefer it.
In addition, these are hard to optimize for the PC. A few PC versions will always come late, as optimization is a hard task. Besides, these titles are demanding to the hardware. Remember that you might be in serious trouble if you don't create something entertaining. In this case, it doesn't depend on any publisher.
If people cannot boot the game as PCs can't handle the load, ensure one can play it. Therefore, you should ensure that it will run on an average rig. At a time, maintain the quality to categorize as a title.
Risk for piracy and battle against cybercriminals is another drawback against which you should battle. All developers fight against them to decrease or eliminate the risk of hacking. But they lose, unfortunately.
How Do Indie Games Differ From AAA games?
Generally, a small team of programmers and developers develops them. While a large publisher develops a triple-A title, a smaller company develops an indie game. This detail allows you to classify it as being developed with a lower budget than triple-A titles. A creator can develop it also. Different tools and software exist to make them. Generally, companies offer mainstreamed tools to publish games, like iTunes and Google Play.
Can Indie ones compete with AAA titles?
Although there is a tighter budget, these can still compete against triple-A ones. Compared to triple-A players, there are more indie players worldwide.
You might need to invest a lot for triple-A games to have the proper hardware to run them. Indie ones come in handy in such cases. It generally uses different gaming software to be developed.
The reach of these developers is broader as these are not so demanding to the hardware. But most smartphones support it and allow it to run in the market nowadays. Minecraft remains the most successful indie game. It sold 54 million copies before being sold to Microsoft for a staggering $2.5 billion.
Three factors that determine the final cost of AAA games:
You can guess now how much you need to invest in producing it. Therefore, you should compute the investment, which is essential. You must calculate costs individually because there are multiple factors. These factors influence the final development cost.
1) What Studio to Choose for triple-A games and Where?
Multiple competencies are available to you globally. You only need to go to the sites of many development studios. After that, you should look for the best option for your business. Remember that there is no limit to local teams of designers and developers. Whether you stay in the USA or UK but find high hourly rates, outsource triple-A projects to Ukraine, Belarus, or Poland. Thus, it is possible to get good development services at each stage.
2) What Is the Size of the triple-A games Development Team?
Do you know what makes a game triple-A? A massive team of developers is one of the indicators. Remember that the development needs about 100 professionals while the task is going to be completed from scratch. But whether you want extra services or speed up & release it before the sensational projects hit the market, it is essential to take care of team members. Hence, you should boost the developers' team to succeed in this endeavor. During a similar time, you should plan your budget.
3) What are the timeframes for AAA games' development?
The final cost relies on how much you should work to complete the project and in what timeframe. For example, you might contain a well-designed concept and 3D models. Hence, you should implement a full-fledged project and release it for half the year. While deadlines are shortened, a project needs more triple-A developers to complete it on time. As a result, the budget will increase.
The Bottom Line:
Developing a game is similar to playing it, as you must be passionate about attaining your goals. The budget and the number of people never decide your success. Whatever you are working on, you must have determination and perseverance to succeed in your life.
Classification in the gaming industry doesn't matter. Indie is as good as triple-A. The extensive marketing and production budgets do not require a quality one. Besides, when one has excellent graphics quality, it can stand out. But the feature is not the only thing that helps to identify which one is successful. If you are a player who is unable to afford a good rig for triple-A titles, remember that an alternative always exists. In addition, if you are a developer unable to fund the development of a triple-A title, you should keep a similar thing in mind. This alternative can be a great option while comparing it with more options.
Frequently Asked Questions:
What is an example of a AAA game?
Final Fantasy VII Remake (Role-Playing) and Assassin's Creed Odyssey (Role-Playing, Adventure) are examples of triple-A titles.
Yes, its developer opens a new Canadian studio in the paranormal world.
No, triple-A is when a large company invests a lot of money and excites before releasing it.