Blog
Best GameCube Games of All Time
GameCube may not be one of Nintendo's biggest achievements, but it was for sure an amazing addition to the gaming role. The Nintendo GameCube is over 15 years old now, but still gives most of us a nostalgic feeling. With a wide catalog of games, it is not an easy task to find the best GameCube games. These games never compromise on quality and so deliver an incredible gaming experience.
The Best GameCube Games
Choosing the best GameCube game is not an easy task. But don't worry, we're here to help. Here are some of the best GameCube games of all time, including classics as well as hidden gems that you may no longer remember by now.
Super Mario Strikers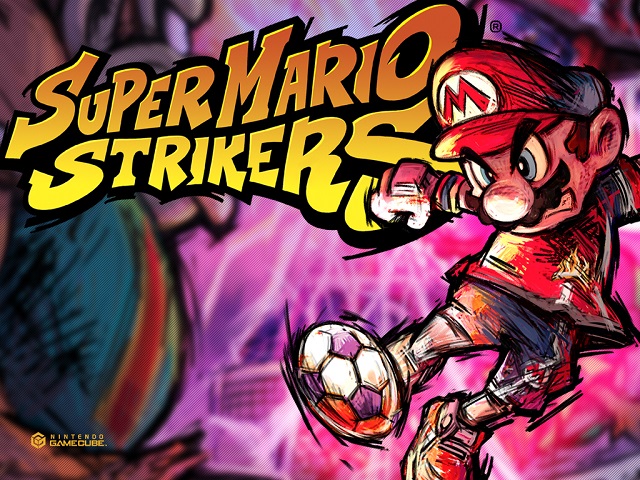 When talking about GameCube game, how can we forget Supermario? Mario has always participated in different activities such as tennis, badminton, racing, and more along with his friends and companions. All these competitions had a friendly spirit until Mario and his friends decided to try out soccer. In Super Mario Strikers, we see Mario and his friends competing with each other with more intensity and aggressiveness than we ever saw, surprising most fans.
The game has some random violence along with the enjoyable Mario gameplay. If you are a soccer fan and enjoy playing Mario games as well, then Super Mario Strikers is a must-try for you.
Viewtiful Joe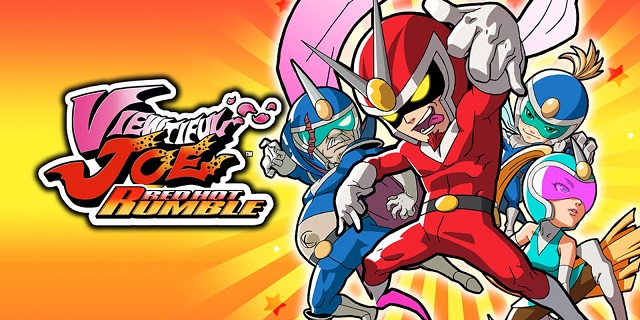 Viewtiful Joe is a unique  game launched in 2003. The game provides players comic books and panels in the form of a video game. The main character, who players will be playing, is Joe, a young boy in a red suit and cape who is transported into Movieland to battle the villains and save the day.
The game may not be so popular among gamers, but it was definitely one of the most visually interesting games of that time. With comic book-style graphics and a blend of movies and comics. The gameplay was fun and the combat mode was amazing. Although it deserved to be a whole franchise, Viewtiful Joe only had a sequel and a few spin-offs, after which no new version of the game was released.
Skies Of Arcadia Legends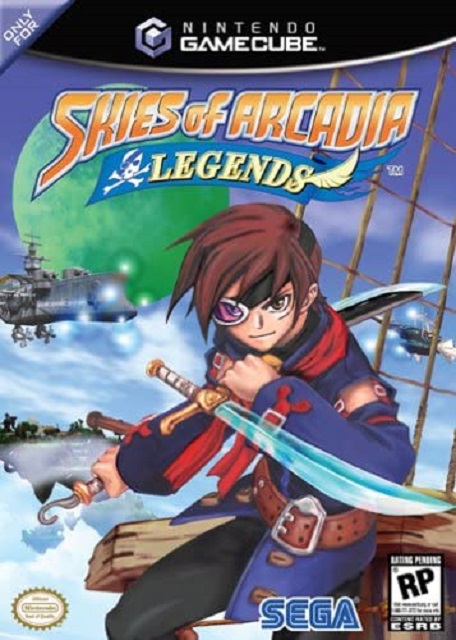 Skies of Arcadia is an interesting RPG that revolves around the story of Vyse, a young air pirate, along with his friends Aika and Fina who fight against the Valuan Empire to save the world. It has been 20 years since the release of Skies of Arcadia, but it is still loved by many even today.
Skies of Arcadia Legends is an improvement to the original game, with improved graphics, interesting gameplay, and gameplay filled with battles. It is no different from the original game and players will love this game because of the newly added elements, leaving no excuses for GameCube lovers to ignore this legendary adventure.
The Legend of Zelda: Four Swords Adventures
Our list does not only contain single-player games, but it also includes the best multiplayer games. And one of them is The Legend of Zelda: Four Swords Adventures. After the success of A Link To The Past, the developers thought to bring an innovative twist to the story, thus creating The Legend of Zelda: Four Swords Adventures. The game contains eight worlds with four levels to complete in each world.
In Four Swords Adventure, Link takes help from the mystical power of the Four Swords to split himself into four copies of himself so that he can thwart Vaati's forces. The game retains the charm of the Zelda games and has impressive cooperative experience with fun gameplay and storyline.
Beyond Good and Evil
Beyond Good and Evil revolves around the story of Jade, a rebellious action reporter who wants to find out the truth behind the planet Hillys alien invasion. Jade is equipped with a camera, dai-jo staff, and good determination. Players have to help Jade though her journey as she discovers some surprising proof which leads to a conspiracy of the government. Jade must battle the evil on her own and the only powers she has are her dai-jo staff moves, tag-team fighting combos, and stealth techniques.
The game has an interesting storyline, with new discoveries at every point of the game. With an amazing storyline, setting, and graphics, Beyond Good and Evil sets an example of what ideal Game Cube game should be like. The game received so much love that the developers decided to release a sequel of the game.
Resident Evil 4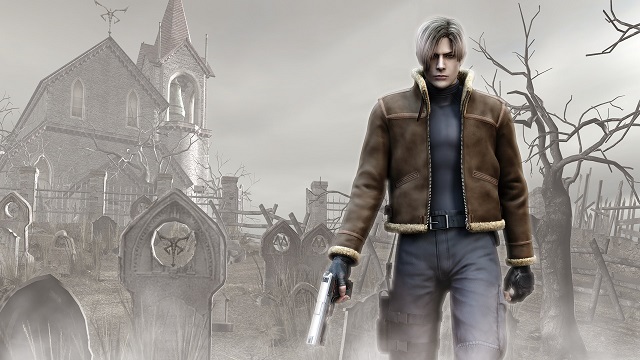 The Resident Evil 4 marks the fourth chapter of the Resident Evil series. Evil 4 is also one of the best GameCube games for dolphin. In this game, the main character Leon Kennedy is an agent from the US who is on a mission to Spain to find out about the disappearance of the President's daughter from a cult. The cult later on turns out to be more frightening, with zombie attacks and new enemies awaiting at every step.
However, Resident Evil 4 has some impressive features, with enhanced aim-and-shoot features, frightening monsters, a new action button, intense boss battles, and a lot more to say. Other than GameCube, Resident Evil 4 is also avialable in Nintendo Switch and a few other consoles.
Fire Emblem: Path of Radiance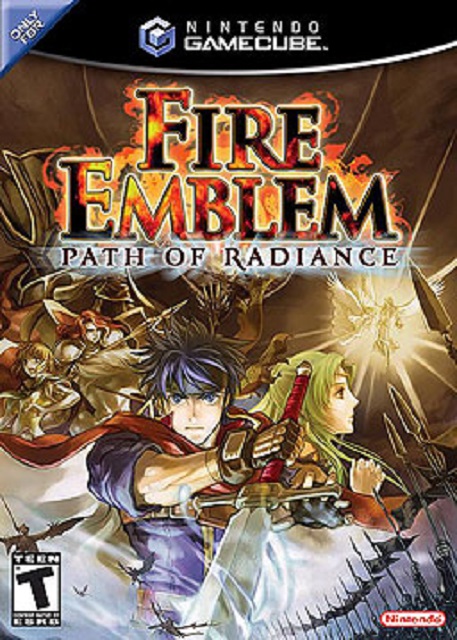 Fire Emblem is probably the most long-running game franchise of Nintendo, with more than 10 installments so far. At first, it was only available in Japan, but the game's popularity enabled it to release in America as well. Even this time, the traditional gameplay remained addictive and fun to play, giving players the ability to control units such as mages, winged creatures, and knights, and use their different fighting styles to win challenges, ultimately gaining experience. That is why it is one of the best GameCube games for dolphin.
Fire Emblem: Path of Residence has a deep story that connects the characters and battles together. The graphics may not be that great, with small characters and grip maps. The difficulty level of the game, however, was quite interesting, with permanent player deaths and high difficulty challanges.
Prince of Persia: The Sands of Time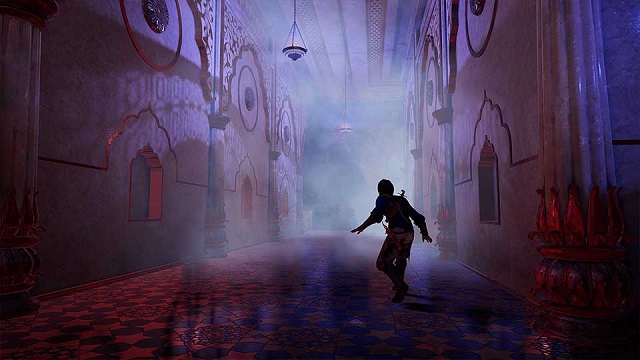 The Sands of Time is the adventure of a young prince who is gifted with a magic dagger that has the ability to turn back the hands of time. The prince finds himself embarked in a journey of scorched sands and ancient legends, with him unleashing evil upon the kingdom. With the dagger, the prince can go to the past, take a better hit at his enemies, or maybe better understand the situation. Other than that, he also has the ability to freeze time temporarily.
Playing Prince of Persia-The Sands of Time is a standout experience, with unexpected twists and turns of events between the game. With an intense storyline, groping actions, and so much more, this game is one of the best GameCube games of the era.
TimeSplitters: Future Perfect
You may have played many GameCube games that have serious gameplay. But serious can sometimes be boring, so why not play a game that makes you laugh instead?  Future Perfect is the best GameCube game in terms of fun and laughter.
In this game, humanity is threatened by the evil TimeSplitters. The main character, Cortez, has to go through different mysterious time periods to trace and battle the Timesplitters. He has access to different gadgets, weapons, and more. Furthermore, he also has the ability to alter the past and correct any mistakes. Keeping in view the FPS factor, this game does not disappoint. The game not only has fast-paced action but is also equipped with a high comedy factor.
Ikaruga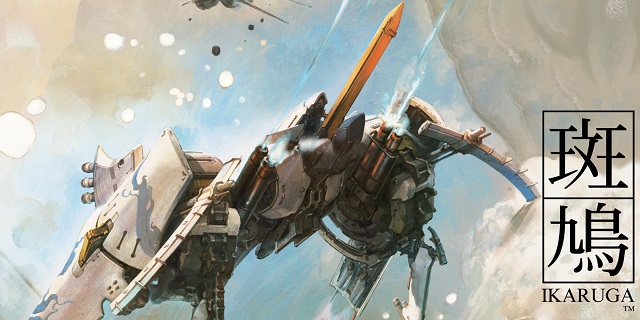 When it comes to the most violent GameCube game, there aren't many, but Ikaruga is one worth mentioning. In this game, you can battle fiercely, act intelligently, and move swiftly while defeating your enemies. You have to carefully move your ship around obstacles and kill the enemies that come in your way.
The main mission in the game is to protect exiled people and battle the evil Horai. What excites users most about this game is the manga-style storytelling and the exciting challenges that come along the way. Although the game is quite old and was released in 2003, Ikaruga still wins the hearts of many to this date.
Mario Kart: Double Dash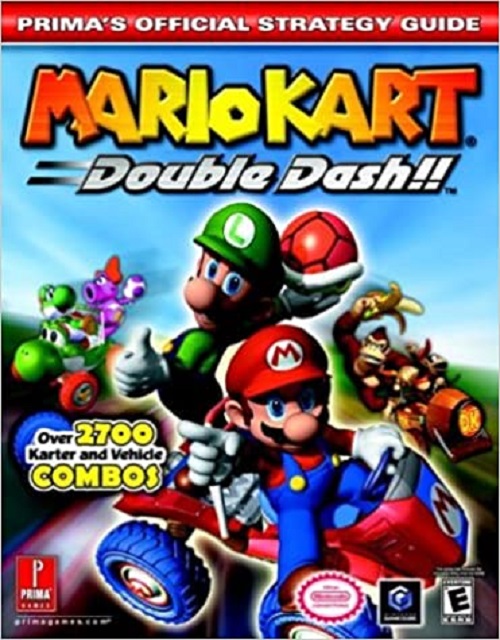 Mario and his friends are set for another fun adventure, and this time it's furious kart racing! The game has a huge vehicle and character selection, so do not hesitate to choose your favorite characters and vehicles to win the race. With diverse tracks and new weapon collections, the excitement of this game never fades. So if you are looking for the best multiplayer GameCube games, you should definitely Mario Kart: Double Dash!
The game is multiplayer, with each kart holding to racers. And you can choose any characters of your choice. The player at the front drives the kart, whereas the other player is responsible for doling and dishing out damages and power-up punishments. The game has won the hearts of many Mario fans since its release and continues to do so.
Star Wars Rogue Leader: Rogue Squadron II
Have you always wished to lead the elite Rogue Squadron? Well, Star Wars Rogue Leader: Rogue Squadron II gives players a chance to play the role of Luke Skywalker, who leads a group of pilots to battle the Empire. There are some fast-paced flight combats in this game that makes it even more fun and interesting.
The gameplay is fresh and exciting, and each level has specific requirements for unlocking. Although the game heavily focuses on X-wings, there are a lot more Star War ships that you can choose from. These include the A-wing B-wing, the iconic Millennium Falcon, and more. The Rogue Squadron II is undoubtedly the best Star Wars GameCube game till now.
Metal Gear Solid: The Twin Snakes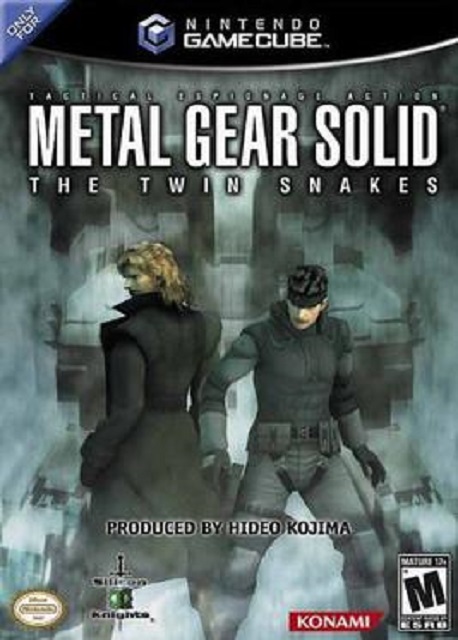 Metal Gear Solid was the greatest game of the Playstation generation, whereas it's sequel also gave users an intimate gaming experience. Me The Twin Snakes is a remake of the classic game, with a fresh graphical update and some cool gameplay features. Solid Snake is the main character in this game, a retired spy called back to work to invade an Alaskan nuclear base.
During the game, you (Solid Snake)  will discover the untold truth of your past, and have to fight your way to reach your enemies and complete your mission. Solid is equipped with a vast arsenal of weapons including missiles, rifles, pistols, grenades, and more. You won't be disappointed with the action sequences of the game since the scenes are directed by the Japanese film director Ryhei Kitamura (Versus, Godzilla: Final Wars).
Metroid Prime
Metroid was certainly an enjoyable game that left players craving for more. But the 3D version of the game, Metroid Prime, is even more exciting. That's the reason why it's one of the best GameCube games for dolphin! The game is a first person shooting game but it is also full of adventures. In this game, you'll play the role of Samos, a bounty hunter on a new mission. This time you have to find out the mystery behind the ruined walls of Tallon IV.
The only things that you have are a power beam and a gravity suit, with the help of which you have to solve puzzles, kill all your enemies, and shoot locked switches. There's an open world to explore and discover, with new missions and enemies at every step. With excellent 3D graphics and an interesting storyline, Metroid Prime does not disappoint.
Paper Mario: The Thousand Year Door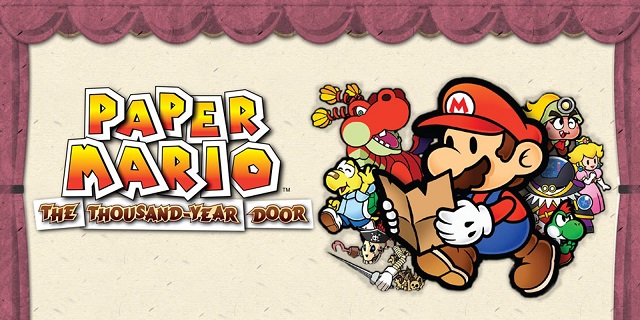 Get ready for yet another adventure with our very own Mario. Paper Mario: The Thousand Year Door is the sequel of the original Paper Mario game. If we were to rank the best GameCube games in terms of charm, this game would be on the top of our list. However, we still rank it as one of the best GameCube games for dolphin. Once you start playing the game, you'll notice how lively and exciting it actually is. This time, Mario has to transform into paper form to stop a dangerous threat.
With the truly bizarre environments, Mario can navigate them in some strange ways. For example, he can turn into a paper plane to fly somewhere or easily slip between spaces. Mario can dodge, inflict damage, and impress the crowd, ultimately strengthening his attacks. There are also some interesting battles in the game where Mario can use hammers and thunderbolts to defeat his enemies.
Star Fox Adventures
Star Fox was mainly centered on ship battles. But Star Fox Adventures is a third-person action-adventure game. General Scales has superpowers that are dangerous for Dinosaur Planet. Fox McCloud has to fight scale and his minions to save the planet. Fox has to complete tasks and explore the area to get more weapons and strengths. He also has the support of Star Fox team members including Slippy, Rob, and Peppy.
With the help of mystical powers, as Fox, you must battle Sharpclaws, be friends with plant eaters, and find the eerie spirits who have the key to the planet's survival. The game has an interesting storyline along with some excellent graphics. This is the reason why most gamers love the game to this day.
Eternal Darkness: Sanity's Requiem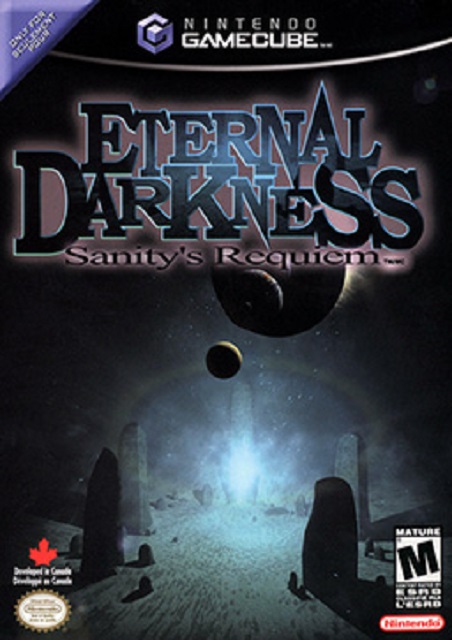 As the name suggests, this game in our list of the best GameCube Games is a game that revolves around a horror story dating thousands of years back. An interesting thing about this game is that there's no one specific role that you have to stick to. You are either a Franciscan friar, a Canadian firefighter, or any other of the characters. The game does not only challenge your might but it also challenges your mind.
The gameplay is not less than a horror movie, with sudden turns of events and scary things happening every moment. The rooms turn upside down, your size gets smaller, and disembodied voices whispering into your ears. The story has a historical base, featuring real life events and locations.
TimeSplitters 2
The best first person shooting action game, Timespillers, is back again. This time, it's much better than the original game. The reason why TimeSplitters 2 is one of the best GameCube games is because of its multiplayer mode that offers the best FPS experience. In this game, the evil Timesplitters are back to enslave mankind. You must hunt them down in different eras and historical events. These include the Soviet military installations of the Cold War, the gangster-ridden 1920s, futuristic robot factories in space, and more.
You have to stop the race of Timekeepers' evil plot. And for that, you must find and recover crystals so that you can seal the rift in time. You also have a wide range of fun weapons including a flamethrower. You can also choose from different interesting avatars.
Soulcalibur II
The original Soulcalibur was undoubtedly an addictive 3D fighter game that was loved by many. Although it was a risk to introduce another chapter to the story, the makers made it look effortless and presented an interesting sequel. Soul calibur II comes with seven different gameplay modes that are engrossing in their own. The gameplay modes include: Survival, Versus, Time Attack, Arcade, Team Battle, Practice, and Weapon Master. All these modes are worth the time investment and you'll enjoy playing it.
You can collect up to 200 different weapons in the game and unlock new characters at each stage. However, You have to battle different characters as the game proceeds, with each character with their own strengths, abilities, and styles. In addition, You have to prove your worth through your mind, your sword, and your soul.
Conclusion
These were just a few of the best GameCube games. But there are countless more games that you can try out. Each game is different and interesting in its own self, and so we highly recommend you to try them out. Although there are many other consoles available nowadays, including the much famous XBox and PS4, GameCube is the most nostalgic and addictive one so far.
Frequently Asked Questions (FAQs)
Q: Are GameCube games still in production?
A: The Nintendo GameCube console was originally released by Nintendo in 2001. After the sale of 21.74 million GameCube units worldwide, Nintendo discontinued the console in 2007.
Q: What are the best multiplayer GameCube games of all time?
A: There are numeros multiplayer GameCube games available in the market. However, we think that the best ones are:
The Legend of Zelda: Four Swords Adventures
Mario Kart: Double Dash
Timesplitters 2
Q: What are the most violent GameCube games?
A: The top three most violent GameCube games are as follows:
Hitman 2
The Resident Evil 4
RE4
Other than these, there are many GameCube games that most people consider as the most violent GameCube games.
Q: What are the best GameCube games for dolphin?
A: The following are some of the best GameCube games for dolphin. Read their full descriptions in the article:
Game Resident Evil
Fire Emblem: Path Of Radiance
Metroid Prime
Paper Mario: The Thousand Year Door