Blog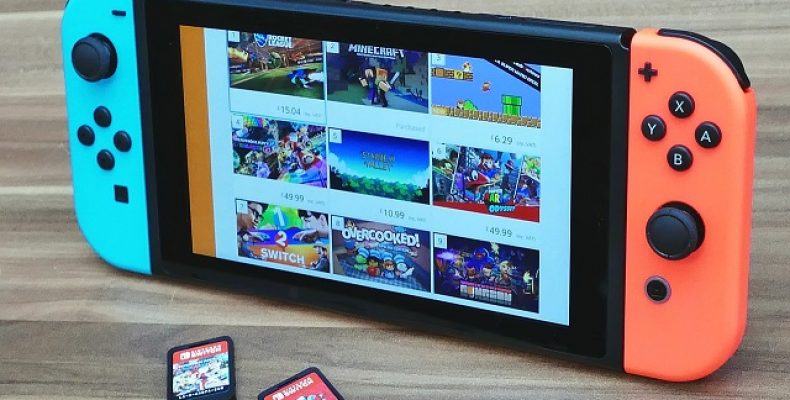 Best Switch Games of Nintendo in 2022
Nintendo Switch is not much old, with its release happening just three years ago. The unique design of the Nintendo Switch allows you to play your favorite games in a big screen held in your hands. Ah, the nostalgic feeling of the old times will bring a smile to your face. The best Switch games of Nintendo can improve your mood dramatically and switch you to a virtually different world. Whether you're in your office, chilling on your couch, or lying on your bed, these games are just what you need to keep yourself entertained.
Nintendo Switch has got some first-party exclusive games that are only enjoyable when played in the Switch. These games include Animal Crossing, witches 3, The Legend Of Zelda, and more. Other than the Nintendo Switch, you can also play these on the cheaper Nintendo Switch Lite also.
Nowadays, since most of us are home-bound, we need something to keep ourselves engaged and entertained. And when it comes to entertainment, what can be better than a Nintendo Switch game? But there are literally so many games available for the Nintendo switch that one can easily get confused. Luckily, we have gathered some of the best Switch games of all time so that you won't have to spend much time browsing through all in the Nintendo eShop.
As compared to the Xbox X and PlayStation 5 series, Nintendo Switch is a much better console. With its huge library of games and exciting user experience, the console never disappoints. So here are the best Switch games for Nintendo of all time that are also compatible with the Nintendo Switch Lite.
The Best Switch Games At A Glance:
Animal Crossing: New Horizons
Bayonetta 2
A Short Hike
The Legend of Zelda: Breath of the Wild
Dark Souls: Remastered
Fortnite Battle Royale
Luigi's Mansion 3
Mario Kart 8 Deluxe
Baldur's Gate 1 and 2: Enhanced Editions / Planescape Torment and Icewind Dale Enhanced Editions
Diablo 3: Eternal Collection
Hollow Knight
Super Smash Bros Ultimate
Super Mario Maker 2
Splatoon 2
Octopath Traveler
Untitled Goose Game
Best Switch Games of Nintendo in 2020
Animal Crossing New Horizons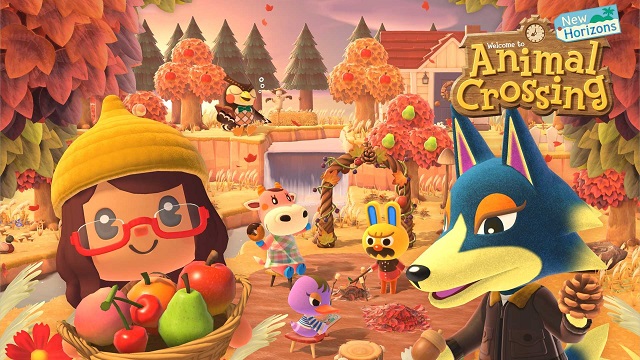 Animal Crossing- New Horizons is the first entry of the series that is compatible with the Nintendo Switch. It is one of the best games considering its game-play, story-line, and more. In Animal Crossing, you are sent to an empty island through a Nook Inc parcel. It's now your job to make that island, a luxury top resort and attract people to visit your island.
The game is, no doubt, an adorable life simulator.  Animal Crossing is full of charm and is a perfect game for those who wish to break from the real world's problems and engage in a game. It's fresh, with much better graphics than the traditional Animal Crossing games.
The game also receives regular updates, so you won't get bored with the game-play as there's something new waiting for you at every step. This makes it as one of the the most preferable one.
Bayonetta 2
When first released in 2014, Bayonetta 2 was an in-demand game since it was the best game of that time. However, it was made exclusively for Wii U, and hence most people couldn't play it. But now, Bayonetta 2 is available in the Nintendo Switch too, which is great news for Bayonetta 2 lovers.
Known as one of the best action games, Bayonetta 2 has satisfying yet fast-paced combat, with jaw-dropping fashion choices and amazing animations. With strong challenges, tight controls, and quite a lot of style, Bayonetta 2 never disappoints. Also, if you buy a physical copy of the game, you will get a free download code for the original game. What can be better than that? Bayonetta 2 has emerged as one of the best Switch games, so hurry up and try it out!
A Short Hike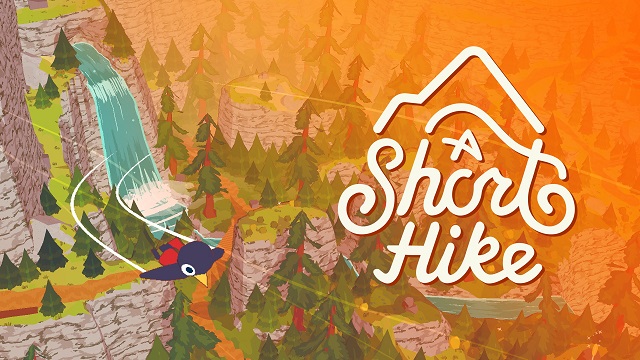 The best Switch games may be mostly RPGs, first-person shooter games, or open-world games. But A Short Hike is one of the best Switch games being an exploration game. In "A short hike", you are a young bird, Claire, who has to cross a mountain. In just three hours of playing, you can get used to the game or even become a pro in it. All you have to do is soar through an island's peaks, caves, tunnels, hills, and more. Since the animation of the game is pixelated, it will give you a nostalgic feeling while playing.
While playing A Short Hike, you get to meet some kind friends, including boat-diving seagulls and climbing freak rabbits. The main mission is to collect as many golden feathers as possible so that you can increase the height of your flight. With its amazing adventures, this is surely one of the best Nintendo games of all time.
The Legend of Zelda: Breath of the Wild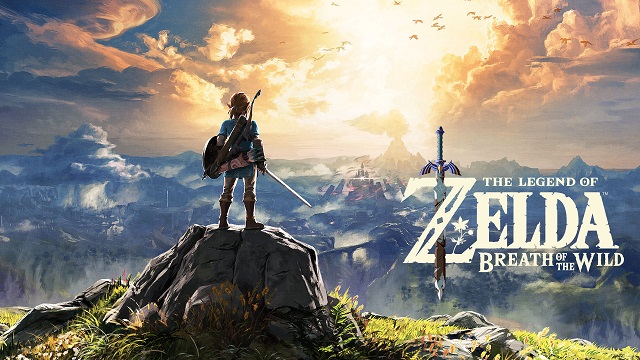 The Legend of Zelda is one of the most popular games of all time, with its numerous sequels and parts that never disappoint. Considering all this, Breath of the Wild is a must mention in our list of the best Switch games. The Breath of the Wild's main story is still the same- Hyrule is in danger, and Link must save it. But almost everything else is different in this game.
The Legend of Zelda, there are no predefined missions, and you are given a complete map. It is up to the player whatever way you want to approach the game. If you want to explore the game first, you can do so. But if you want to go and battle the boss right away, you can do that too, you're not restricted, and there are no requirements for that.
In The Legend of Zelda, the world is filled with monsters, puzzles, destructible weapons, and quests. While the previous games had a single solution to each puzzle, Breath of the Wild enables you to solve a puzzle in different ways using your knowledge and skills. Overall, this game is surely one of the best Switch games of all time.
Dark Souls: Remastered
Being an amazingly popular fantasy RPG, Dark Souls: Remastered is worth mentioning in our list of best Switch games of all time. Are you tired of playing boring adventure games with nothing fierce in them? If yes, then this Dark Souls-Remastered is for you! Being the daddy of all the extremely tough adventure games, Remastered is equipped with a thousand imitators and numerous extreme words as the adventurers explore the deadly land of Lodran.
With its fierce combats, the game becomes rewarding as well as unforgiving. Each victory feels like an actual achievement since you will have to defeat tough monsters as the game proceeds. Even though the game may not be as pretty on Switch as it is on Xbox or PS4, you have a huge benefit of playing it on the go, anywhere, anytime, at any place. Also, you won't be alone in the game since there's an online mode where you can either collaborate or battle with real players.
Fortnite Battle Royale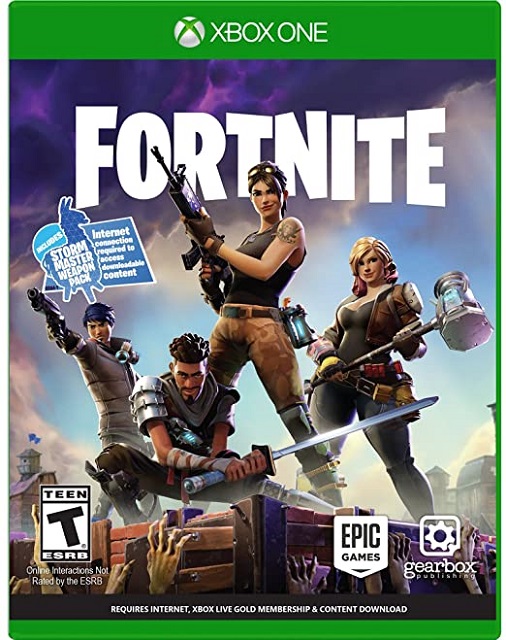 Who doesn't know about Fortnite? This amazing game that has gained massive popularity in recent years. But you may have never imagined that it will be available in the Nintendo Switch for free! This addition to our list of the best Switch games allows you to enter an online Battle Royale where you have to fight, combat, and build to be the last person standing.
If you think your phone's screen isn't large enough to have the best Fortnite experience, then Nintendo Switch gives you a comfortable way to do so. With its announcement and release in the Nintendo eShop in E3 2018, Fortnite: Battle Royale did not take much time to be the most popular Switch game. Also, if you already have a Fortnite account, you can easily switch between your Nintendo Switch, Xbox, and smartphone.
Luigi's Mansion 3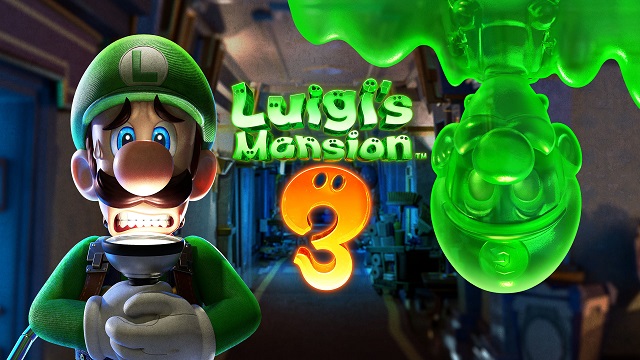 Nintendo first released Luigi's Mansion as a weird parody of Resident Evil and Ghostbusters, but it soon became one of the most popular Mario adventure games as well as one of the Switch games. After six long years of not releasing another Luigi's Mansion series, most fans started to lose hope until Nintendo announced Luigi's Mansion 3.
In Luigi's Mansion 3, Luigi and his friends decide to go on a vacation in a high-rise hotel, but who knew that the hotel would turn out to be haunted? The ghostly residents of the hotel capture Luigi's pals, and it's time for Luigi to take out his special weapons again to battle the ghosts. This time, the adventure will be bigger and more action-packed, with Luigi having the ability to slam the ghosts back to death. Being a fun game for people of all ages, Luigi's Mansion 3 is definitely one of the best.
Mario Kart 8 Deluxe
The next game that comes in our list of the best Switch games is Mario Kart 8 Deluxe. Mario Kart 8 Deluxe received massive popularity when first released on the Wii U, and the Nintendo Switch version of the game is no different. The game has the same exciting gaming experience as on the Wii U, just that the Switch version has some new additions.
The game gives you a battle mode, along with some new characters and DLC tracks. You can now also hold two special items at a time to make your racing experience even better. You can also play the game in multiplayer as well as online with a split-screen showing four players. Or even eight wi-fi connected Switch consoles to play with your friends online.
Baldur's Gate 1 and 2
Next up in our list is not one, not even two, but four of the best Switch games of all time. With thousands of hours of RPG game-play and adventures, everyone can get addicted to these double packs. And by two packs, I mean Planescape Torment and Icewind Dale (one pair) and the two Baldur's Gate games (second pair). All four of these classic role-playing games were only available for PC in the past. But fortunately, now they are available for the Nintendo Switch as well!
Now you don't have to stick to your computers to feel the pleasure of playing these RPGs. You can simply play them on the go on your Switch console and bring these games with you wherever you go. It may take some time for you to adjust to the controls since you're upgrading from your mouse and keyboard to a much compact Nintendo Switch console.
Diablo 3: Eternal Collection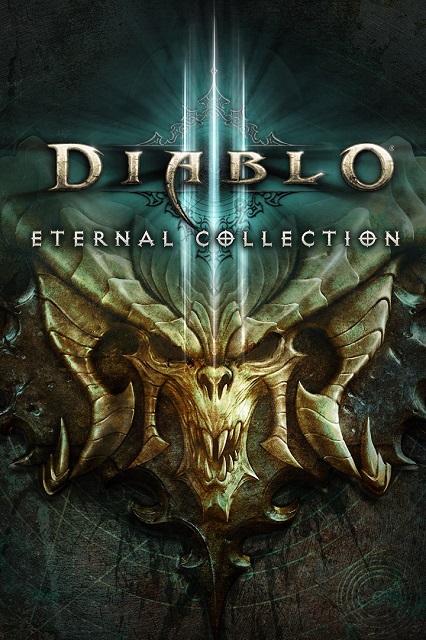 It has been quite a long journey for Diablo 3. The game started out as a PC-exclusive game back in May 2012, but its system crashed, and the addictive loot cycle faced quite a lot of criticism. This led the makers to overhaul the game. After that, Diablo came back as a last-gen console version a year later, as well as a current-gen release in the PS4 and Xbox One in 2014. Now, Diablo 3 is not only an amazing dungeon crawler game but also one of the best Switch games since it is available in the Nintendo Switch too.
Since the game has changed from PC to a home video game console to handheld console, the developers had to make some improvements to the game so that the users get the same experience as anywhere else. This way, the game does not only look good in the Nintendo Switch but also plays excellently.
Being a Dungeon Crawler game, Diablo 3 is no doubt the best game of its genre. And the best thing is that now it's portable as well! So if you also want to upgrade from the mouse and PC version of the game to a more comfortable handheld version, buy it now!
Hollow Knight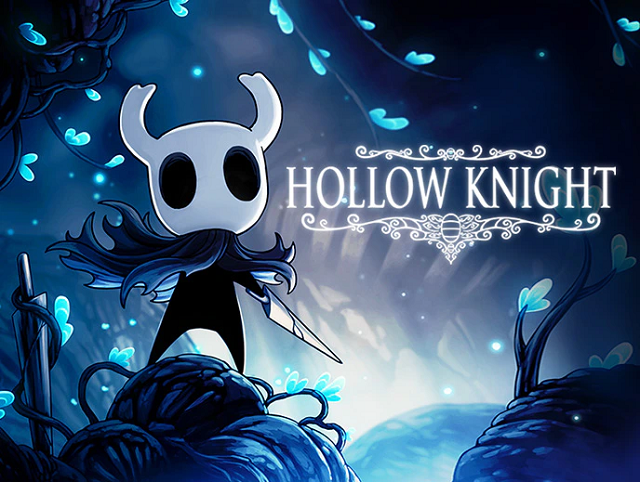 The Metroidvania Metroid Prime is yet to release on Nintendo Switch, but till then, fans can rely on the amazing Hollow Knight to fulfill their Metroidvania desires. Hollow Knight is also one of the best Switch games. The game-play is like any other typical game as of such: you land on the center of a map that expands with newer missions as you unlock new capabilities. The missions include battling monstrous foes, cross confusing traps, and encounter charms and spells.
Secrets and surprises are waiting for you at every corner. The satisfaction that you get after unlocking a new area in your map when you're packed with the right skills is of an extremely high level. Hollow Knight is better than most of the other Metroidvanias, with tough combats, a strange setting, and highly exciting missions. This easily makes it one of the best Switch games available.
Super Smash Bros Ultimate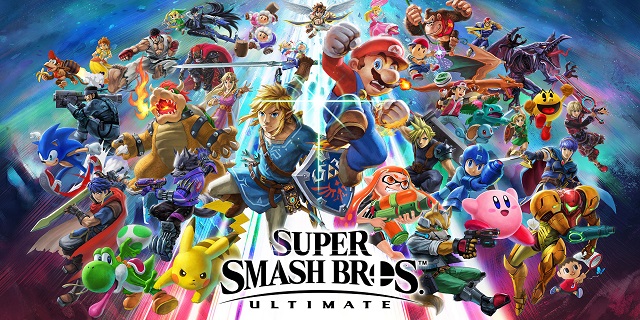 Super Smash Bros. is back with a sequel, and this time, the game where friends can turn into foes for their greed is available on the Nintendo Switch too! It has everything you could ever imagine in a mascot fighting game.
The game now has even more fighters and has more planned game-play. There are both a multiplayer as well as a single-player mode for the game. And the theme song even has lyrics now! All this makes Super Smash Bros. Ultimate one of the best Nintendo games. Being both an aggressive and a fun game, this game is perfect for your whole family, be it children or elders.
Super Mario Maker 2
If you have ever played the classic Mario and wanted to make the levels of your choice? If yes, then you should definitely try out Super Mario Maker 2. The game has a simple premise: players can create their own Mario levels. But even this simple premise is quite fun, especially when you're using Nintendo's level creating tools.
Being a sequel of the Mii U Super Mario Maker, this game is surely one of the best on Nintendo. This time, you get many updates from the original game, including new skins, new themes, and numerous new tools that help you create a very own level of yours. Plus, the game now also has a Luigi Assist mode, where obviously, Luigi will be assisting you. Also, you get all the tools you need, making everything more accessible and fun.
In Super Mario Maker 2, you can create levels based on the following games: Super Mario World, New Super Mario Bros., Super Mario Bros., and Super Mario Bros. 3. As far as themes are considered, you can use ten different themes, which include Underground, Forest, Ground, Sky, Ghost House, Desert, Underwater, Airship, Castle, and Snow. And the best thing about this game is that you can share your creations online!
Pokémon Sword and Shield
Being the first Pokémon games to debut in the Nintendo Switch, Pokémon Sword and Shield also made it to our list of the best Switch games of all time. Sword and Shield are not only fun but are also quite charming. These games bring the game-play optimizations to the Pokémon franchise, which was, to be honest, much needed.
The game-play is mostly the same as any other Pokémon game: investigate and capture new Pokémons. The game is set in the Galar-region inspired by the United Kingdom. Although the game is not so much better than its predecessors, it surely is  the best.
Splatoon 2
When first released on the Wii U, Splatoon 2 surprised many people as a team-based shooter game, which is why it is listed as one of the best game. However, Splatoon 2 was a different kind of online shooter game. The game had no guns, no bullets, and nobody dies in the game. Instead, you have paint guns and a map, and you have to cover your opponent's map area in your team's color.
Splatoon 2 is a family-friendly, colorful, and fun game that is regularly updated with new modes and maps. You can also temporarily kill or "splat" your enemies so that you get enough time to paint your opponent's area with your color. Although it is technically a sequel of the original Splatoon, everything is pretty much the same, just that there are a few new weapons and modes and slightly improved graphics.
Whether you have played the original Splatoon or not, you can definitely give Splatoon 2 a try. It will be worth every penny, and you'll enjoy the game. That's what makes it one of the best Switch games, after all.
Octopath Traveler
Are you a fan of the nostalgic 16-bit RPGs of the 90s and wish that you can get to play the exactly same game but with an HD uplift as well? If yes, then you must try Octopath Traveler. Being one of the best Switch games, this gives you the good old 90s RPGs' vibes.
Having the magic of the traditional Final Fantasy games, Octopath Traveler is a blend of the polygonal environment with pixel art. The game's story revolves around eight travelers full of talent who have to save the world from evil plans. Plus, there's also a voice-acted script in the game, making it much more fun.
Untitled Goose Game
Yes, you heard it right. The name of this game is "Untitled Goose Game." But who could've ever imagined that an untitled game related to geese would also be among the best Nintendo games? Much surprisingly, this game went viral right after its release due to the fun and addictiveness it stores.
In the game, you are a goose whose mission is to terrify the humans around you. You can either steal their food, honk loudly to irritate them, or even lock them in a closet! The game is inspired by the action-thriller Hitman but has a much funny twist and charm. That's why it's one of the popular games!
Conclusion
So these were some of the best Switch games of Nintendo. All of these games have their own story-line and game-play and are the best in themselves. We have listed the best Switch games belonging to different genres so you can choose and buy the perfect game for your Nintendo Switch or Switch Lite.