Blog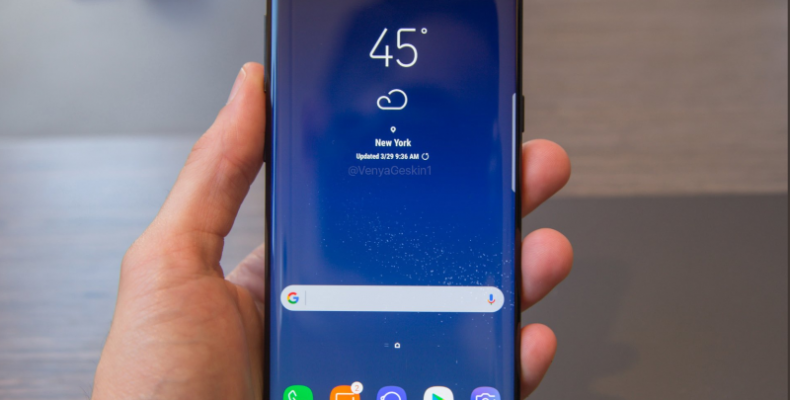 Samsung Galaxy S9 Android Flagship Shown In Two New Renders
Samsung Galaxy S9 new flagship with dual renders
Ever since the start in 1960, Samsung has played a key role in the world electronic market. From building ships to manufacturing high end gadgets, Samsung has earned its names and repute all across the world. This South Korean mega tech brand became a major manufacturer of smartphones in 2009. Keeping up with its repute, this brand never fails to surprise its consumers, and is known for launching exciting new gadgets with enhanced features periodically. One of Samsung's latest flagships Galaxy S9 has created quite a stir in the global market. The much anticipated Samsung Galaxy S9 will have two renders.
Latest images of Galaxy S9 launched by Samsung
Two of the latest renders of Galaxy S9 has created quite a storm in the market place. A gallery of photos was recently showcased by Samsung, and the image clearly shows the two renders of Samsung's new flagship. This Korean company has already launched a smaller version of this flagship previously this year. Samsung Galaxy S9 plus is believed to feature a bigger screen, and advanced processing unit compared to its predecessor. Although, the two renders were earlier anticipated to be same in terms of function and design, the two are different.
Galaxy S9 Bigger and better now
These two renders of the same flagship will feature some major differences, with the majority being related to the camera unit. Galaxy S9 plus is supposed to be similar to Galaxy S8 in terms of design, but has a bigger 6.2 inch screen. There will be various other differences, including its single lens imaging system.
The finger print scanner in the Galaxy S9 plus model will be beneath the handset instead of being beside it, and will also feature a Bixby key. The position of the fingerprint scanner is being changed to make it more accessible and user friendly.
Galaxy S9 Featuring various advanced features
Heart rate monitor and dual LED flash will replace the scanner, and the camera bump will be much smaller in size. The phone will also be smaller and sleeker bezels on its bottom and top sides. With an 18:5:9 aspect ratio, QHD+ resolution, and Infinity Display Screen this latest flagship will showcase various advanced features. The recent images that created this stir about Samsung's latest flagship does not clearly reveal whether its features a volume rocker or separate volume keys.
However, as per rumors the latter scenario seems to be true. Featuring a decent 6GB RAM and 64GB base, this phone will feature the latest Android 8.0 Oreo. The Galaxy S9 phone is to be enhanced in every aspect, even in terms of looks and therefore the company has decided to lose the curved edges found in its predecessor's design.
The brand has been successful in its trial production, and is believed to launch the flagship  S9 in 2018. The Mobile World Congress is the anticipated venue for the launch of this much talked about Galaxy S9 by Samsung.
With bigger screen, sleeker design, advanced operating platform, better camera resolution and several extra features Samsung Galaxy S9 plus is sure to amaze Samsung's consumers across the world. After all, this brand has never failed to keep up with their client's expectations.