Blog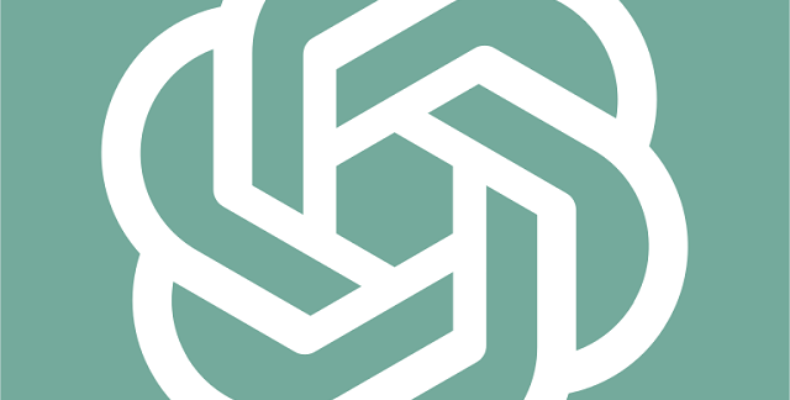 ChatGPT Alternatives
ChatGPT is really impressive as it can generate fantastic results for coding, crafting stories, along with producing poems, songs, articles, etc. However, many people are tired of outdated ChatGPT responses, downtime, and they have cravings for more functionalities. As the technology gets developed, different ChatGPT-like tools have surfaced. In this article, we have mentioned top ChatGpt alternatives that have different uses, like text creation, search, coding, and visuals.
What is ChatGPT?
This one is a highly advanced artificial intelligence model. It can interpret & use natural language in different applications. It has natural language understanding capabilities, automated search & response features, etc.
For Which Purposes It Can Be Used For:
There are a wide variety of tasks where ChatGPT can be used, including:
It creates text content in several flavours, such as different writing styles, subject matter expertise & languages.
It helps to answer questions, figure out solutions, and break down core components.
It generates automated responses for chatbots. You can tailor these responses to several circumstances.
The Drawbacks Of ChatGPT:
ChatGPT needs a lot of fact-checking, which takes a lot of time. Let's see the drawbacks of ChatGPT.
It is unable to create real-time data. Therefore, it can't monitor customer conversations in real-time & identify potential problems. Therefore, businesses will not be able to address customer queries & complaints quickly and effectively.
It works only from a general frame of reference and information available on any site. Suppose the information is not available in its database or elsewhere, then ChatGPT fails in this case.
Why Should You Use ChatGPT Alternatives?
The major reason you want to use these is to gain access to more advanced features.
Several alternatives provide sentiment analysis and speech recognition capabilities using which businesses can generate personalized conversations with customers. It enables companies to tailor responses depending on what customers are inputting to deliver an enhanced experience.
A few alternatives support many languages & integrations with other customer service systems.
These alternatives are more cost-effective. Although ChatGPT comes with many features, its price structure is too expensive for many businesses.
Alternatives offer more flexible pricing structures and free plans for small businesses.
A few alternatives are simpler to use than others. Most alternatives feature easy-to-use user interfaces that make these tools easier to use and you don't need to have prior coding language to use these tools.
It helps to save business time & money by setting up the virtual agent without hiring a developer.
Top Five ChatGPT Alternatives:
Microsoft Bing:
It is probably the best ChatGPT alternative now. This search engine is powered by ChatGPT's upgraded model, which the company called the new "Prometheus model", but later it was confirmed as GPT-4. It includes a Chat mode that can pull in web queries. Besides, it enables you to ask for contextual information depending on them. It has several new features like more visual answers, increased accuracy, and the Bing Image Creator. Using it, you can plan trips, get recipes, seek advice, etc. Previously it was available via a waitlist. Currently, it is available to all.
Pros:
Several conversational modes
Offers accurate information
Cons:
Responses should be faster
Perplexity AI:
This one of the best ChatGPT alternatives has been trained on OpenAI's API. While the website has been packaged in a minimalist manner, people can use this easily. This alternative can provide functionalities like ChatGPT. For instance, it can hold conversations and offer simple to nuanced responses. This one can cite the sources that it is using for answering the queries.
A GPT 4-powered co-pilot mode gives responses with clarifying questions and helps to narrow the search. It also has a neat dark mode on the website. You can use this tool at free of cost and you don't even need an account.
Pros:
It can hold good conversations without being confused
Cites sources with answers
Minimalist website layout.
Cons:
It has no extra features
Unable to remember past responses
Google BardAI:
Although ChatGPT went viral, several people had their eyes on Google. This alternative is an experimental conversational AI service powered by Google's latest PaLM 2 LLM, a conversation & next-generation language model of Google.
Previously, it had limitations for some people, but it is now available to all. Even the company is bringing
generative AI to search. Users can soon view quick answers to questions at the search results' top portion.
Pros:
Cons:
It doesn't provide sources
Jasper Chat:
It has been included in the AI content generation business for some time. Along with the content generation features & other services, the company brings a new chatbot. Aptly named this Jasper Chat which is based on GPT 3.5 among more language models. Jasper comes with OpenAI as its partner. It is one of the free ChatGPT alternatives made for businesses like advertising, marketing, etc.
You can use the alternative if you need an AI chatbot like ChatGPT. The company said that the alternative has learnt from millions of articles along with other information before mid-2021 in twenty-nine languages. Although it was incapable of including the most recent information, the alternative holds medium to complex conversations. You can see an easy-to-use toggle to add Google search data, lending this more power.
This one is free, but you need Jasper's Boss or Business plan for accessing all the features. You can use the Boss Plan starting at $59 per month. This one can offer access to all of Jasper's services. However, you can take a 5-day trial to check whether this tool is perfect for you or not.
Pros:
Holds intelligent conversations
Perfect for marketers & working professionals
Cons:
Slightly old dataset
Locked behind an expensive paywall
Chatsonic:
If you are looking for the newest expensive alternatives, Chatsonic is probably your choice. This ChatGPT alternative is equipped with many features and broader knowledge because it can access the Internet.
It can give you answers using internet results. Therefore, it can dissipate correct information, making this less prone to errors. It remembers each conversation and draws on them to continue the flow. Chatsonic has sixteen different personas, from an accountant to a poet.
Users are capable of talking to AI using a microphone, such as Google Assistant and Siri. It is able to respond back in voice. When you complete the conversation, choose to share the replies via links or Word/ PDF docs.
It includes a default image generator creating decent images. This tool comes with a built-in image generator that can make decent images based on the prompts you give. Although the bot is not free, it can provide twenty-five free generations daily. You may try the long-form plan starting from $12.67 per month.
Pros:
Internet access brings broader knowledge
Read the response back
 Cons:
The Future of ChatGPT And The AI Marketplace:
ChatGPT can be used for a wide-range of applications.  Nowadays, new apps & processes are released at a lightning pace. So, creators wonder if there is an end to the ChatGPT boom. A lot of people think that the rise of ChatGPT has ended SEO.  Whereas several people claimed that SEO is dead, but they all have proven wrong. We can use ChatGPT for several purposes, but it is unable to replace a real SEO professional. Humans can do more analysis and have more creativity than ChatGPT.
ChatGPT is unable to write error-free content without factual errors. Suppose you are writing content related to any industry that needs specialized knowledge. Hence, it is essential to possess the knowledge yourself so that you can verify & check whether ChatGPT is correct or not.
ChatGPT is unable to generate more sophisticated SEO strategies.
Is It Possible For ChatGPT To Be Too Much Of A Good Thing?
Many reasons exist due to which people prefer using ChatGPT. But SEO is not dead, and ChatGPT even can't finish it.
Conclusion:
In this article, we have covered enough details about ChatGPT like what are its advantages and disadvantages, why you should use ChatGPT alternatives, and so on. Choose the right alternative as per your requirements.
Frequently Asked Questions
Is there another site like ChatGPT?
GitHub is the one which introduced chat & voice for Copilot.
Is there a free version of ChatGPT?
You can use the basic version which is free to use.
What is the world's smartest AI?
If it comes to talk about the most advanced artificial intelligence software, we can mention AlphaGo.