Blog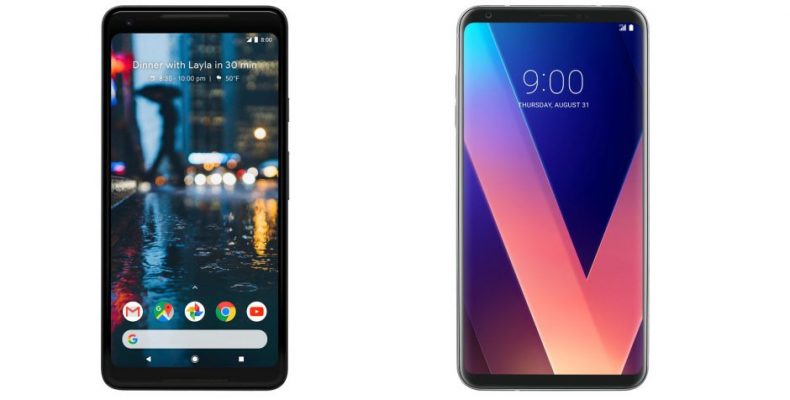 What Google Pixel 2 Must Do to Compete With Apple iPhone X
What Google Pixel 2 needs to overcome the iPhone X
Apple has already presented what will be its best phone for 2017, the iPhone X. With a few new features that we already had in Android, and some even more polished as the Face ID, this terminal will try to aspire to be the best-selling high-end .
For our part, on Android, is almost everything presented except the Google Pixel 2 and the Huawei Mate 10. For the Google side, its Pixel is one of the mobile that can best rival the iPhone, so let's see what you need to get over it.
The Google Pixel 2 we want to see
Exclusive software of iPhone X
It is true that the iPhone X has a series of gestures different from those of its previous brothers, but this is because they have had to replace the absence of the home button, not because they have decided to equip it with a differential software.
We have already seen Android Oreo, we know how it works, and we want the Google Pixel 2 to come with exclusive features, which in principle are only available to him. Last year this already happened with Google Assistant, although this one has arrived arriving little by little to different terminals. Be that as it may, this terminal stands out for its software first of all, so we are sure that it will not disappoint in this aspect.
A camera more than good
Last year, the Google Pixel had an advantage, the portrait mode was not so fashionable. It is true that terminals like the iPhone 7 Plus already included it, but this year we talk about the Xiaomi Mi 6, the OnePlus 5, the Galaxy Note 8, the iPhone 8 Plus and the iPhone X have this mode.
There are no signs that the Google Pixel 2 will have a double camera. Although, as last year, this is the best in the market, the absence of portrait mode can seriously harm them, since it is practically a must in these times. If you do not include this mode, you will need some other special function, which makes the camera stand out above the others.
Good autonomy
Last year, the autonomy of Google Pixel was quite acceptable. This year, we are seeing how fashion is to reduce the amperage even though you have 6 inches, which we consider a mistake.
According to Apple, the battery of your iPhone X lasts two hours more than that of an iPhone 7 – or even wanted to compare it with the Plus -, so it is assumed that autonomy will not be its strong point. A good amperage, along with Oreo and the Snapdragon 835 may be a differential point for the Google Pixel 2, and is that we are not accustomed to high-end mobile with a good battery.
Global Distribution
Pixel's biggest problem is that Google sells them where it wants, not globally. Maybe it does not matter to invest so much money in a phone that only we know the ones who love the technology, but you can not try to shine with a product that almost nobody can buy.