Blog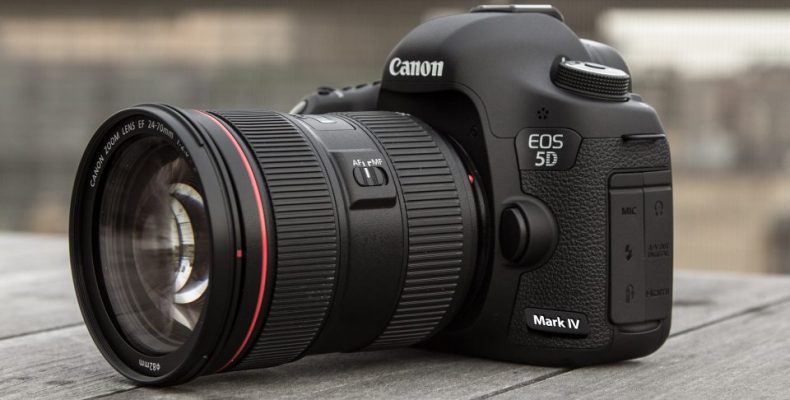 GeeklessTech Gadget Review: Canon EOS 5D Mark IV
After months of rumors and leaks finally came the long-awaited Canon EOS 5D Mark IV.  This new gadget of the Canon 5D Mark family is presented as a powerful choice for professionals. It is offering the highest quality in photography and videos. Are you the one who had been waiting anxiously for this gadget? Stay with us to find out in this Canon EOS 5D Mark IV Gadget review to know everything you need!
The most eye-catching features of the Canon EOS 5D Mark IV:
* Powerful 30.4-megapixel CMOS sensor
* ISO range of 100-32000 (expandable to 50-102400)
* DIGIC 6+ image processor
This Canon EOS 5D Mark IV gadget reviewed by the experts tells that it has the ability to record video in 4K. This sophisticated system of auto-focus, touch screen, Wi-Fi, NFC and GPS. Another great detail is the Dual Pixel RAW, which allows you to apply some special adjustments to the images during the post-processing.
Canon assures that this gadget comes with great improvements in the quality of image, performance, and versatility.  This involves improvements in focus, dynamic range, and noise control. Thus, this new gadget is perfect for any photographer or Videographer. Let's see in depth the most relevant functions it offers.
In addition to introducing the EOS 5D Mark IV, Canon also announced two new lenses. Canon EF 24-105mm f / 4L IS II USM and Canon EF 16-35mm f / 2.8L III USM. It seems like a good time for the canonists. what do you think?
Features of the Canon EOS 5D Mark IV
The gadget is sealed securely in the most important places to protect it from the weather. The Canon EOS 5D Mark IV camera weighs about 800 grams approximately. Likewise, the viewfinder has a coverage of 100% in vertical and horizontal.
From a gadget review of an expert, it has 3.2-inch touchscreen LCD. It is another strongest point on this release. According to the information shared by Canon, this quality guarantees a more comfortable and efficient operation.
Gadget review of experts says that it has great Sensor
The Canon EOS 5D Mark IV has a full-frame 30.4-megapixel CMOS sensor that promises a very high resolution. The ISO sensitivity has a range of 100 – 32000 but it can be expanded up to 50 – 102400. It also has an effective noise reduction system (thanks to the DIGIC 6+ processor) for good exposure without sacrificing image quality. In this way, the new gadget of the 5D Mark family performs well in dimly lit spaces.
Focus strength of this Gadget Canon EOS 5D Mark IV
The new Gadget has a refined AF system of 61 points. It also includes Dual Pixel CMOS AF technology for fast, accurate and uniform focus on 80% of the image plane. It works when using AF in live view mode or during video recordings. This gadget Canon EOS 5D Mark IV has the touchscreen, allows us to define sharp points of the frame. As well as ensuring smooth and accurate focus transitions. It is perfect for keeping the subject sharp even when in motion.
Likewise, this Canon EOS 5D Mark IV gadget offers the feature a 150,000 pixel RGB + IR measurement sensor. That works alongside the camera's AF to ensure proper exposures. Also, said sensor features an intelligent recognition and tracking system (AF iTR), which automatically switches the focus points to "chase" the main subject. It will make it easier to set the ideal settings for each picture when using the AF.