Blog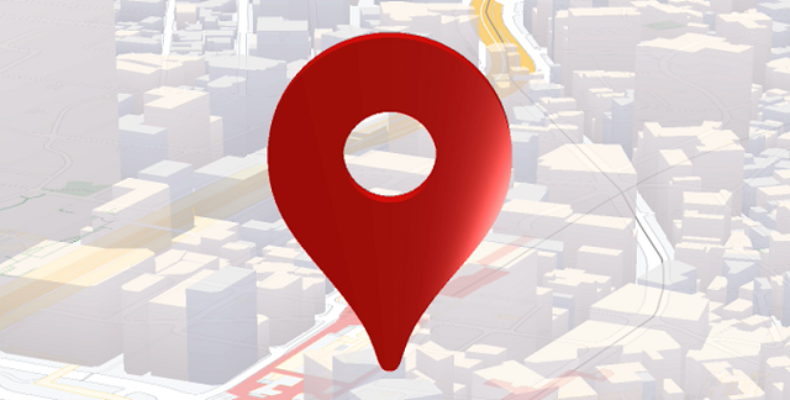 How to Drop a Pin on Google Maps?
This Google Maps app can monitor your location and let you know the approximate time required to reach your location. In addition, if you experience any delay in reaching the destination, it will inform you about heavy traffic congestion in your path. You can save the locations which you have visited frequently. Thus, it is possible to choose the location quickly. Once you select the location, the app informs you about the path. We have given all the necessary steps you should perform on Android, iOS, and desktop. Let's know how to drop a pin on Google maps.
Undoubtedly, Google Maps is one of the best discoveries. It is a very famous mobile app worldwide. Besides, this app is offered by Google, which exists in its name already. On this platform, you can find the paths to your preferred locations. Hence, you only require an internet connection. Then, you should enter the destination where you are willing to reach.
What is Google Maps?
It is a web mapping platform and consumer app offered by the company.
How does it work?
It uses machine learning technology with different data sources like aggregate location data, historical traffic patterns, local government data, etc.
How to Drop a Pin on Google Maps:
The imagery used on this app is updated daily to offer the best results. While it allows you to find a route to your destination, you can see a 3-dimensional satellite view of a location. You can add a place, edit the map, write a review about a location, add pictures for a location, etc.
Google Maps Facts:
Lars and Jens Rasmussen developed it as a C++ program.
Google Inc. acquired it in October 2004.
This app was launched on 8th February 2005.
Owned by Google.
4 million People use it monthly.
Five million live websites use the platform. It is free to use. However, it can offer free usage worth $200 of credits. So then, you should invest $5 for 1000 requests.
The app uses 5 MB per hour of data.
Uses:
These include:
You can find nearby Gas Stations, Restaurants, Hotels, Grocery shops, Hospitals, ATMs, etc.
It is possible to save a location.
If you want, download it to use offline.
It allows you to find many paths to a location from any place.
This platform even enables you to share your location with anyone. Thus, it can track your location.
It is helpful for several commercial purposes.
This platform is integrated with multiple platforms.
The app enables you to discover remote locations. You should save the GPS of the location. Thus, it becomes possible to find directions to that location anytime. You can go to that place only by choosing the earlier saved location.
Although you cannot find the exact area or address, zoom in to find the proper location and save it for later uses. Saving a location is helpful for people who frequently find a route to a specific location. In this case, they only have to choose their destination from the saved locations on the app and start getting directions.
However, sending the saved location to your contacts via email, Facebook, Instagram, etc., is possible. In addition, you can download a route for offline use.
How to Drop a Pin in Google Maps on the Android App:
We can save as many locations as we want. In this case, you should only choose the preferred saved location from the 'Go' list. Then, you can get the quickest path to that location, depending on the traffic conditions. Once you get the fastest route to your destination, it will give you an idea of how much time your journey might take to reach the spot.
Create a list containing all your favorite locations or a custom folder with preferred locations if you want. Then, if you want to visit any of the spots, tap on the location from the list and start getting directions.
Hence, you should follow these steps to learn how to drop a pin in Google Maps Android.
First, navigate to the app and open it.
Then, find an address. Instead, scroll around the page until you discover your destination.
You should press the display for a long time to save its GPS address.
Then, you will see the address at the display bottom.
Share the location by tapping on it. In addition, you can save the location and add a label to it. This platform can give you directions also.
With the help of these pins, you can monitor locations on the app. In addition, you can try other tricks for Android.
How to Drop a Pin on the Google Maps iOS App:
The steps you need to follow to learn how to drop a pin in Google maps on an iPhone are as follows:
Open the app first.
Find an address, or you can scroll the map around until you get your preferred location.
Now, long-press on display in the preferred spot.
You can see the address popping up at the screen bottom.
You should click on the location to check more details, get directions, add labels, etc.
How to Drop a Pin on Google Maps in PC:
You can make it possible on the desktop, also. You need to follow the following steps to learn how to drop a pin on a Google maps pc.
Navigate to the app's homepage.
Look for the location where you are willing to place the dropped pin. After that, you should tap on the exact location.
You can see a small grey pin appearing on the app. Then, an information box pops up at the screen bottom.
Once you tap the information box, you will see a new panel on the display's left-hand side. It has more information and offers a few extra options.
How to Make the Most of a Dropped Pin:
After doing this, you must be happy with the location. Remember that the exact option depends on whether you use a mobile or desktop OS.
Use a Dropped Pin for Directions:
Available on: Mobile and Desktop
The app can offer directions, one of the most valuable features. However, sometimes, you may not be sure about the address of a specific location. In such cases, you must save the location's address.
It is possible to drop a pin at a starting point or endpoint. But you can not place two of them and find directions between them. Rather than that, it is essential to place one at the moment. Then, you should create a note of the address or coordinates. Then, use the second one as your start point/destination. The app will provide air, foot, bike, and plane paths. Hence the money is included.
Save a Pin Location:
Available on: Mobile and Desktop
It is possible to save a pinned location to a list connected to your Google account. Then, you might access it on all devices. By default, you can get three pre-made lists: Favorites, Want to go, and Starred places.
If you want, add more lists and delete the preloaded ones. But to do this, you need to head toward Your Places in the app's main menu. You can make every list public or private. In addition, you can share it with specific other users. Besides, it is possible to create group lists where anyone can add pins. These are useful for vacations and day trips.
Send a Desktop Pin to Your Phone:
Available on: Desktop
If you use a desktop version, you can drop it on the app. In addition, users can share it with their mobile versions. Besides, it is possible to email it to the Gmail address connected to your account. Finally, you can share this through text with the mobile number associated with your account. Tap on the option Send to your phone to start the process.
Share a Dropped Pin Location:
Available on: Mobile and Desktop
The app's desktop version offers four methods to share it with other users. But, first, go through these steps to share it.
First, copy the short link generated automatically and paste it to share it with others.
Next, you must hit the Facebook icon to share a location directly with the network.
Choose the Twitter icon to post the link on Twitter.
Then, embed the map into a webpage by grabbing the HTML code.
Whether you want to share a saved location from an Android or iOS device, you must use your OS's native Share menu. Then, you won't see the embed option.
Add a Label to a Dropped Pin:
Available on: Mobile and Desktop
It is possible to label them with a custom word or phrase. Besides, it is possible to add it to a list. Then, the labels will sync across your account. These will be available on all versions of the app. Of course, this feature comes with a trade-off. But according to the message from the company, users can use private places across the company's products for personalized recommendations and more useful ads.
Only you can decide if the situation makes you feel comfortable from a privacy standpoint.
Finally, tap on a dropped pin to begin.
How to Remove Dropped Pins:
Do you know how to remove it? The following are the steps you need to follow to perform the process. If you use Android or iOS, press the X icon in the text box at the page top. Whether you want to delete it on the desktop, tap on the app or hit the X icon in the information box at the bottom of the display.
Conclusion:
A study about the app states how it helps every person in daily life and as a business enterprise. Now, it becomes very simple to save an address of a location in the app and share it with the person you want. Thus, others get to know about the exact location you are at. Save the location to find the path from anywhere. Moreover, you can use the app with the help of a desktop and a mobile device.
Frequently Asked Questions:
Q 1) How do you send your location to someone?
If you are willing to send the exact location to a person, save the location's GPS and share it via various modes. Go through these steps to do it.
Open the app first. Then, write the current location in the 'Search here' box. Next, zoom in until you see the exact location. Tap on the precise point and hold your finger on it until the 'Dropped pin' appears at the bottom. Tap on 'Share' to send a location to someone.
Q 2) What is the maximum number of pins you can drop on this app?
There are 10 layers per map, with 2,000 pins in each layer.
Q 3) How do you label a pin on the app?
After dropping a pin on the app, you can see the option to 'Label' the address at the page's bottom-right corner. Then, it is possible to label the address with your preferred name.