Blog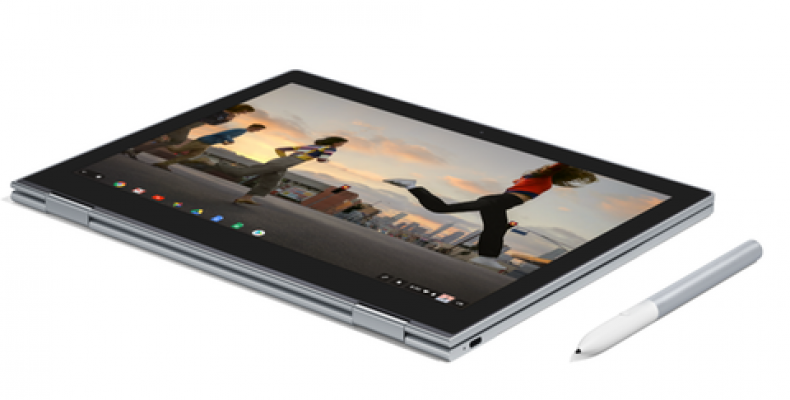 Google Pixelbook is the Chromebook Waiting For
Google PixelBook is simply the best Chromebook laptop you can ask for
The market segment of laptop is going through a regular series of decreasing sales. In such a time Google has just came up with best ever Chromebooklaptop in the form of latest Google Pixelbook. This is a quite boxy and impressively designed laptop which demands a massive price tag of $1000. Chromebook sales were seeing a gradual growth over the years but it has failed to capture the attention of the general audience. Therefore Google has taken it upon itself to bring such a laptop which showcases best what a Chromebook can offer to the masses.
Now Google Pixelbook isn't the cheap-end Chromebook alternative which has been populated by many manufacturers. Google Pixelbook is 2-in-1 laptop which can couple as a tablet and it has a screen size of just 12.3 inches. Google has developed a stylus for this device and named it Pixelbook Pen which will be sold separately. Users will have to shell out another $99 in order to buy this stylus and make most of the Google Pixelbook.
Now push the button to call the Google Assistant in Google Pixelbook
Google Pixelbook appears to be the answer for the Apple's successful line-up of the super-thin Macbook line-up. Since it has the Pixel moniker in its naming convention therefore it keeps the overall aesthetic of the Google Pixel smartphones with having a two part back design. Google has tentatively titled this design element as 'the visor" which does look awesome of this Chromebook laptop. On the software front Google Pixelbook is powered by either Core i5 or i7 processor coupled with 16 GB RAM and memory up to 512 GB. The best thing about this laptop is that users can charge it using their smartphone USB Type C charging cable.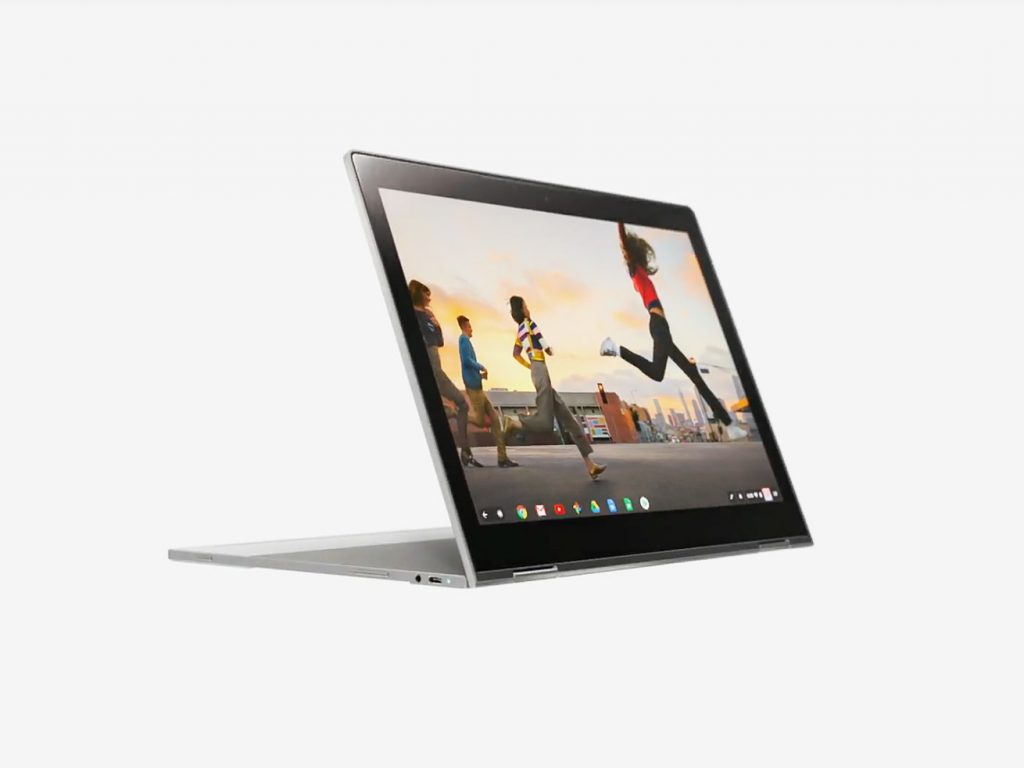 Google Pixel certainly is a flagship device and it boasts enhanced presence of the Google Assistant. Google is simply integrating it artificial intelligence Google Assistant in every product in order to make them smarter than the competitors. Google Pixelbook will be first time when we get to see the Google Assistant in action on a laptop device. Users can turn up the assistant by simply saying 'OK Google' or they can even press button with Assistant logo present on the bottom row of their keyboard with the same effect. Google Pixelbook is essentially a Chromebook therefore it runs on the Chrome OS which gets the latest security features and continuous updates from Google consistently.
Another unique feature associated with Google Pixelbook is that it will be first time when non-beta Android apps will work on Chromebook.  With this feature users will be able to run Android apps on the Google Pixelbook either on the full screen mode or in a window just about the size of their smartphone. Google Pixelbook showcases the might of Google when it comes to bring the best of Android to the users on the laptop. It brings a smart unison of Google's software, app and services embedded in a single device allowing users to work anywhere and anytime with enhanced freedom.