Blog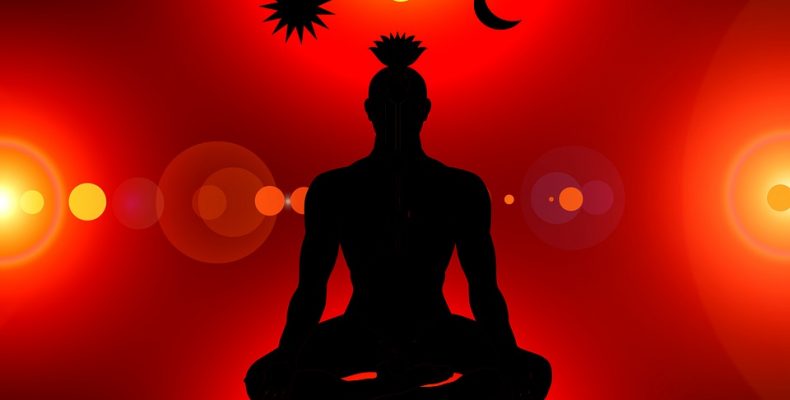 10 Best Meditation Apps for Android in 2022
People always love to improve their mental health conditions. For that, lots of people use to do meditation. Most people believe that meditation is useful for their life. They even claim that meditation will improve their health, mental faculties, peaceful mind, and more. There are lot and lots of Best Meditation Apps for Android available  to enhance your mental strength.
I'm not a doctor or a medical professor, and so I cannot prove or disapprove those claims. Here I'm going to help you with some of the best possible apps to assist you in meditative practices.
Generally, there are lots of apps hovering over the internet for meditation. As there are tons of meditation apps out there, you might be going to need some help.
So, in this post, I'm going to let you know about the 10 best meditation apps for Android. In fact, this list consists of the best meditations apps in 2020.
All the apps in this list are helpful to do combat against anxiety, get better sleep, manage weight, and do more.
If you're already a professional in the field, then you might have an idea about these apps, but if you are new to the practice, then you should follow the best meditation apps 2020.
This compiled a list of the 10 best meditation apps 2020 will help you out to do your meditation peaceful. Let's get into the 10 best meditation apps for Android in 2020.
10 Best Meditation Apps for Android in 2020:
In this 10 best meditation apps 2020 list, you will get all the best apps you can use to keep your mind fresh. You can quickly get all these apps in the Google Play store. Lets dive into the list of 10 best meditation apps for android in 2020 post.
Aura – Best Meditation Apps:
Aura is one of the most popular mindfulness apps which provides users with micro-meditation tasks. These micro-meditation tasks only lasts three minutes apiece, and these help users to get relief from stress and anxiety.
Its created by best meditation therapists and teachers, and AI personalized it. Aura quickly allows users to keep their gratitude journal ready with tracking modes. Users can listen to the sounds of nature while doing meditation to keep them relaxed.  With all its features, meditation will become fun. Similar to the games, it allows you to level up and complete your daily challenges as well.
Most of the users love the simplicity of the app. As it enhances the meditation experience, lots of people like to use it.
Features:
Aura allows users to relieve their stress and anxiety with micro-sessions.
Can choose how you're feeling to receive best Mirco meditation for you
Quickly listen to meditations that are created for your feelings.
Track your mood with visual patterns and improve yourself.
Receive daily reminders for meditations and more.
Breethe Meditation App: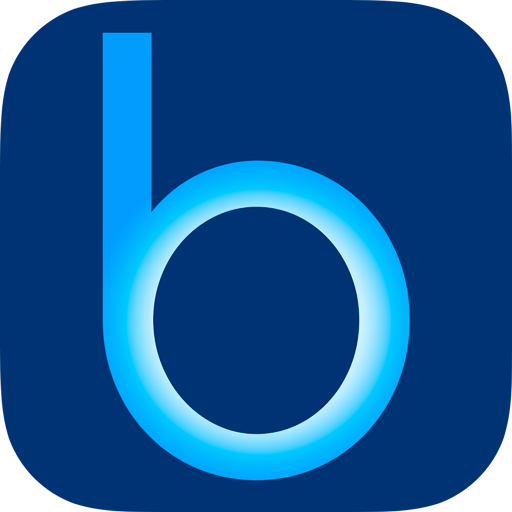 Breethe is a free meditation app you should check out. This special app follows its users throughout the day right from the time they wake up to time they sleep. Then it provides them with special tools and guidance to help them stay better with their meditation.
In this app, you can see five minutes of meditations along with some tips to overcome fear, pressure, and other feelings. This app is customizable and plays relaxing sounds and help you to sleep better😴 & Stay calm.
Breethe has made sleep music playlists to guide users and help them with their meditation and hypnotherapy sessions. With all these features you can defintely say this app as best meditation apps for Android in 2020.
Features:
This app plays relaxation music and Sleep Sounds for hours to help you relax.
It has various music playlists for different occasions.
Use bedtime visualizations and imagery to absorb healing and have a positive impact while falling asleep.
You can check out hundreds of videos about meditation.
Aware Meditation App:
Aware is one of the best meditation apps in 2020 for Android. It's widely popular mainly because of its effective features and great user base.
This app teaches users how to meditate with its step-by-step guides. You can train your mind with these life-changing skills of meditation and build a happy life.
This apps makes meditation easier because of its simple skills. For beginners, this is the perfect app to start your meditation.
It teaches you all the basic stuff which you need to follow in its foundation course. Then you can unlock other levels similar to popular games. All sessions are short and effective, along with every course you will get some interesting tips.
This app is a premium app, but you can test this with its free version for some days. If you love this, then you can purchase this app.
Features:
Teaches you how to do meditation with the help of sessions.
Experts craft all the short sessions in this app.
Calm yourself by teaching how to do breathing exercises.
This app provides 24/7 and 365 personal support to help their users.
The Mindfulness App:
If you are a meditation beginner and keen to find the best guru for yourself? Then this mindfulness app can help you out. This app has five guides that lets you know about meditation, and it helps you get started.
It has a timed guide which is from 3 mins to 30 mins, and it will suit all people's hectic lifestyle. This special app offers a wide range of personalized options to do your meditation. You can set reminders to keep your mind peaceful throughout the day.
This app is free to download, but it's having in-app purchases and premium options as well. If you're a beginner who dont wants to spend anything on meditation, then you can choose its free version. If you can afford its premium, then its always good to install the premium version to get more features.
Features:
A Special five-days guide to introduce meditation.
Silent Meditation sessions from 3 to 30 minutes.
Personalized Meditation Guides to help you with meditation.
Statistics to keep an eye on your meditation journey.
Buddhify Best Meditation Apps for Android :
Buddhify is one of the best meditation apps you should follow mainly if you can afford premium apps. I'm saying this mainly because it is a premium app that has lots of features, and it's designed to fit into the modern lifestyle.
It's known for its beauty and loved by lots of users around the world. In this app, all the meditation sessions are organized by different themes. According to the location you are in, and the day you are using your app, you can change the theme.
This app comes with 80 custom mediation and over 200 meditation sessions, which are created by experts in the field. These sessions help you to overcome life's challenges that include stress, anxiety, sleep, pain, and other emotions as well.
Features:
It has meditation exercise in categories such as waking up, at work, traveling, eating, and more.
This app has individual sessions for beginners such a basic exercises with the length of 3-40 minutes.
It has a solo timer for seasoned mediators because it can help them do their work perfectly.
You can choose the voice and styles from different experienced teachers to achieve good results, as a result people love this app.
Best Meditation Apps for Android- HeadSpace: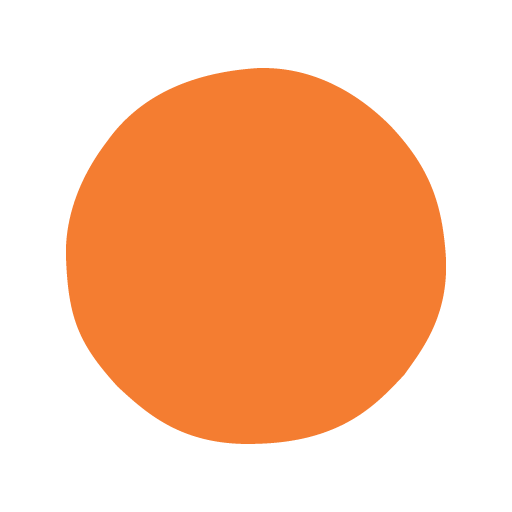 Head-space is one of the best meditation apps for Android in 2020 and its known for its app design & fresh features. This head space app has all this features, As a result it can help you find calmness, wellness, and balance in your life.
This app has ten new music tracks for the Sleeping category and 16 nature soundscapes because they are trying to impress users. As its having those features it is impressing lots of users as well. With the help of this app, you can improve focus, and your breathing as well.
In this head-space tool, you will find out some relaxing music that helps you to take proper rest and get relieved from stress.  You can try out this app for free, but it has some in-app purchases.
Features:
This app helps users to relieve their stress mainly with its meditation sessions. They are using them because these are tried and tested methods to relieve your stress & anxiety levels.
You can sleep perfectly because of its sleep perfect sound tracks.
Personal meditation growth process to improve yourself.
Improve work and productivity with its meditation timer.
You can create your own personalized music with this app because of sleep casts option.
Calm Meditation App:
Calm is a lovely meditation app because it helps users to bring sense of clarity.
As a result, users can lead clam and peaceful life every day. Millions of people love this excellent meditation app because of its design and features. This app can positively change your life and help you lead a happy life. Clam usually provides great relaxing sounds automatically in the background but if you want you can manually set them. This is one of the best option uses will love because they can set their own music it helps them to be relaxed.
You can even pick the sounds if you want in this app. Along with sounds, it also has great short sessions on meditation, which helps you be calm during your day.
As this app helps users to increase their focus, as a result people love to use this app. You can track your meditation process with this special app, as well.
Features:
This app has 100+ Sleep Stories and music to attract users. As a result its having good user base.
It has 7 and 21 days of meditation sessions programs for both beginners and advanced users from experts.
It has special Breathing exercises for users to help them relax, as a result lots of people strive to use this app.
Special music engineered to help users to relax, sleep, and focus.
It has an unguided timed meditation.
Track your progress with daily streaks
You can even find out how much time you have spent on meditating.
Deep Meditation App:
If you're striving to get the best meditation apps for Android in 2020? Then you shouldn't forget the deep meditation app. I'm saying it because it's one of the best meditation app, which is helpful for lots of uses.
In this app you can watch the eye-opening sessions of meditation and mindfulness classes. As a result its perfect for beginners and seasoned mediator.
Deep Meditation app has 3 sections one is meditating, music, and sleep. Meditate section helps you to cultivate meditation to get peace of mind.
Music helps you to escape from everyday stress and emotions. Sleep section helps you to get eyes full of rest without any trouble.
Even if you are never to meditation, you can get help from this app. All you need to do is follow this app and meditate accordingly.
Features:
This app has Special Breathing and meditation classes because its helpful for users to stay healthy.
Mindful relaxation music which helps you to get away from stress.
This app uses Traditional Meditation tactics mainly because they are proved helpful and effective.
Helps to relax your muscle.
This app has 250 different music sounds, which helps to relax your mood.
You can see the sleep hypnosis meditation feature because its useful for users.
This app has both the Meditation timer and open-end timer to help users.
Let's Meditate App:
If you're searching for the best free meditation apps for Android in 2020? Then this app is the perfect choice for you. It's free to use this app with all the necessary features. You'll not find advanced features in this app like premium versions because it's free.
This app has 30 meditation sessions with a simple interface, as a result people love this app. In this app, you can get offline support and multiple guides to be stress free. The best part of this meditation app is that it's easy to use.
This app helps you to find out a curated list of meditation tracks, as a result you will get great meditation tracks with ease. Presently this app is having both short and long videos to teach you meditation, hence you can easily move forward with meditation.
If you want to donate to this app, then it's ready to take your donations.
Features:
It helps you to relax from stress and other emotions, as a result its loved by thousands of users.
This app has specially curated list of 30 video sessions guides.
A short video is of 5mins, and a long video has a length of 40mins.
This app has no ads because its non profit app but it's open for donations.
Prana Breath:
Prana Breath is one of the best meditation apps for Android in 2020. It has lots of features and various techniques to do meditations. That's the reason why lots of people love this app. At present, this app is having eight breathing patterns because to help users with multiple options. It also helps users to personalize and customize the app. You can even set reminders on this app, and the best part is it also has a program for quitting smoking as well.
This app allows users to improve their brain activity and relieves their stress and anxiety. It also helps to develop resistance and can eliminate all health issues as well.
Features:
Has a program "Cigarette Replace" for quitting the smoking activity.
It has no advertisements.
The app is fast optimized, and it won't take much battery, either.
Hit play and relax yourself by playing music.
Enjoy eight breathing patterns that are used for different purposes.
You can create your own pattern and have a look at your statistics.
It has "Anti-Appetie" training for fighting with emotion over-eating.
Conclusion:
This is all about the Best meditation Apps for Android in 2020. If you want to know more then keep visiting this blog as it will be updated on a regular basis.