Blog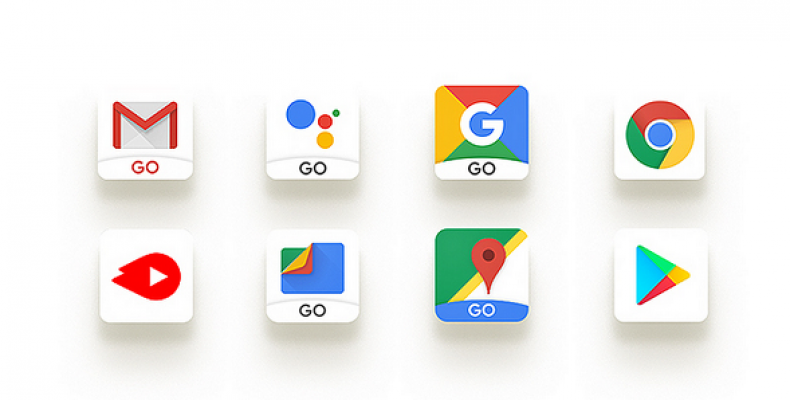 The First Android Go Mobile Phones will be Announced at MWC
Google's Android Go Mobiles: The Oreo Version
In a couple of days the Mobile World Congress is going to kickstart in Barcelona showing the latest in phones and other cool stuff. As from Google we can expect the latest in their android phones, Google Assistant and Lens. Apart from their Android offering, Google also plans on releasing its Android Oreo- the Android Go edition and Android One.
Android has come a long way with over 10 years in the market and with over a billion of phones across various brands having android as their operating system, Android has not only been thriving but has also found a place in people's daily living. Starting with a bold initiative to allow developers to use uniform tools and giving customers a unique customized experience Android has now become a common OS on many phones.
Android has not only given users a customized and high quality experience but now Google is also planning on offering this same experience to first time users of smartphones such as those with 1Gb or less of RAM. According to Google, their Android Go initiative aims at not only giving users access to various apps but also in giving them a high quality experience while using those very same apps given the hardware of their phones.
What is Android Go?
Last year Google announced Android Go as an optimized version of Android Oreo meant for entry level phones. These entry level phones, are meant to be affordable and in some cases is the only or primary means by which a person has access to the internet and all that it has to offer. The main aim for Android Go is to bring internet services or apps to these phones and also to give the user a good, high quality experience while doing so.
With this optimized version of Android Oreo, users get the latest version in Google Play Protect and also dedicated apps in Google Play that is meant for the Android Go version. These Android Go version apps not only take up lesser space and memory, they also offer customers a high quality experience while using them. Some of the Android Go apps include Google go, YouTube Go and Google assistant for android Go.
There are plans on launching the first set of Android Go phones starting next week and shortly after that they will be available for sale.
What is Android One?
Android has given manufacturers a lot of freedom in offering users a customized experience, but users also want to be reassured that they are getting the best that is out there when they go in for a device. Android One aims to do just that.
With Android One, users will benefit from faster and regular updates to Google innovations and OS updates, regular security updates and easy to use software.
Partnering up with many Phone manufacturers, Google plans on releasing its Android Go and Android One phones shortly; with news of the same reaching us in the Mobile World Congress to be held later this week.