Blog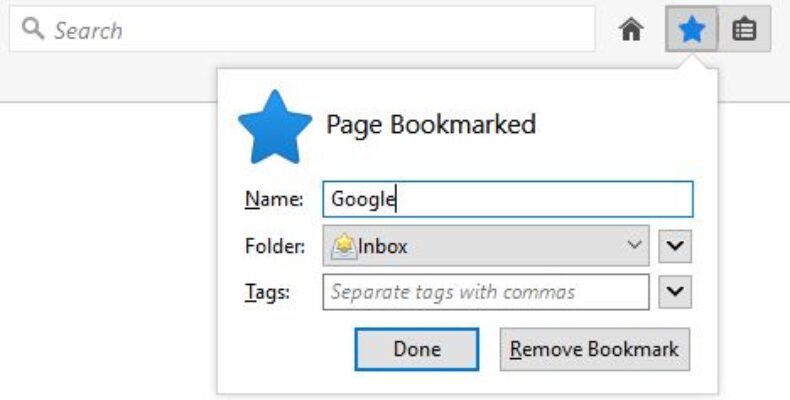 Bookmark Manager
Whether you agree or not, it is true that we get the most information from the internet. For instance, we check the weather, map the commute for the best drive time, order lunch, find out the time when this upcoming episode of any show will air, and so on. So, we can say that we all depend on internet searches to access required content daily.
The main benefit of the modern era is the internet as we can almost get everything within reach of our hand just by searching on the web. We can get a lot of information after searching for any product. But these endless details must be organized and sorted. We continue using the internet to learn things like researching work topics, planning a family vacation, or finding top-quality washing machines. Should we share it with others to make things simpler and easier? Or should we use this for collaborating with peers?
In this case, we need a bookmark manager. You can use customization tools to organize information. Therefore, accessing information will be more manageable than before. As we all need to save an endless list of websites, we look for a better way to catalog the aspects of web searches. Let's dive into the article to learn more about bookmark managers.
What is a Bookmark Manager?
A bookmark manager is a type of feature that is used for storing, organizing, and displaying web bookmarks.
The rudimentary bookmark manager is a feature that we can find in every important web browser. However, you can find more capable bookmark managers available online as web apps, phone apps, or browser extensions. Besides, these can showcase bookmarks as text links or graphical tiles; you can even see them appearing as depicting icons.
If it comes to talking about an instance of book managers, we can mention the name Social bookmarking websites. Besides, Start page browser extensions, new tab page browser extensions, and a few browser start pages come with bookmark presentation and organization features. In this regard, you should know that these are tile-based. Moreover, apps used to take certain notes come with default bookmark management functionality.
How Can a Bookmark Manager Organize Content?
What if there is something that can take the most relevant content for you to meet your needs? With the help of this manager, it is possible to customize just like the way you interact with bookmarked items. Thus, accessing your required information becomes easier. In addition, several managers come with folders and subfolders to categorize the findings into topics.
With the help of Searchable tags, you can sort through a lot of content on websites that are relevant to the search. A few managers enable us to make notes, annotate, or highlight content. The main aim of these managers is to build a collection that can go beyond a list of websites. It is helpful if you want to create a collection for research, compile a list of recipes, or create a portfolio. These can easily keep the content organized and accessible.
Why Does A Bookmark Manager Matter?
Using this bookmark can discern the most relevant aspects of a website and allow you to bookmark only that piece that can benefit the project. Therefore, we can say that it is more efficient than the attempts you make to sift through the vast amount of information you get from a list of websites. When you tap on every link and scroll to look for the information that can lead to bookmarking it in the first place, it will waste your time. So, it is better to highlight your required information.
If you use a bookmark manager, you should remember that collaboration is a crucial factor to consider. You may find the process of sharing content with team members difficult. However, you can send them the links in a list to check out. But you need to know how to emphasize the relevant content. So it is when bookmark managers come into play. These let you create a clear focus, streamline your task, and work with other people to accumulate meaningful content.
Who Can Benefit From A Bookmark Manager?
It is helpful for those people who prefer to spend time absorbing content online. Whether you are a college student, teacher, researcher, blogger, or travel enthusiast — everyone who usually works with collaboration is capable of using the tool that allows them to access the content more precisely, only those related to their daily lives.
Educators say it can effectively compile the best content in a centralized location. In this case, they don't list the student's reference websites. Rather than that, it helps to make an online classroom where information is organized for the students. The organizational tool allows students to make different presentations and portfolios. But with a bookmark manager, you don't need to create a presentation with embedded links. Rather than that, you can display content visually to organize the findings. It allows you to present an excellent content-rich display.
Top Bookmark Managers:
We have given the top bookmark managers that are available in the market. So choose the one which you like the most or which is suitable for your needs.
Raindrop.io:
It is the best manager app available in the market. Using this application, you will be able to save your favourite books, songs, websites, web content, articles, etc., and manage these from one app. This app comes with a user-friendly interface. It also allows the users to make collections ( folders). Therefore, you can create collections to access information quickly if you have collected information.
Bookmark Ninja:
If you have to handle numerous links daily, use this tool for management. It is mainly for marketers, bloggers, content creators, journalists, etc. However, the users don't need any synchronization; they can use their computers, tablets, or smartphones to access this anytime. Furthermore, users do not have to install the app, as launching it in the browser can allow them to access the bookmark.
Remember that the app is compatible with all famous web browsers such as Chrome, Edge, Safari, Internet Explorer, Opera, Brave, Firefox, etc. It is also possible to import bookmarks from other managers. In this case, you only have to export the bookmarks of the current manager, and then you should import the HTML bookmark file into this app. There exists a customized dashboard, the layout of which can be changed. Besides, it is possible to change tabs' color along with their position using drag & drop options.
Tixio.io:
This one is a powerful bookmark manager that can offer you visually pleasing. While the app allows you to add unlimited bookmarks quickly, it is possible to add these to many boards, folders & collections. The app is capable of scaling both simple and complex bookmark management. In addition, the app lets you include many bookmarks daily, and you can organize them into collections based on usage frequency or nature.
If you want, customize the tool to make it more personalized. For example, you can share all links with your team members through the option of sharing the link. Moreover, you don't need to share the links individually, as the tool lets you make a board that you can share anytime.
The extra benefit of the tool is that it includes an option to save the browser's open tabs directly altogether. There is a Quick save extension with the help of which it is possible to save all the open browser tabs in just one tab. After that, your job is to turn these into a bookmark collection. It will help you to save time when you are in a hurry.
In addition, a single click allows you to open the collections. It indicates that you may tap on the option to open a single bookmark. Besides, tapping one time in the particular option allows you to open all bookmarks which are saved in a single collection. Have you thought about opening your required tabs just within a click without any effort? You can get this benefit using this tool. It also allows you to save notes and checklists and embed webpages, RSS feeds, etc.
Diigo:
This versatile tool enables you to connect multiple tools to their service. With the help of the tool, you can add annotations to the bookmarks. In its bookmarklet, there are options for annotations, letting you highlight all relevant content. Besides, users can easily save the webpage so that they can read this later. First, however, they can take the webpage's screenshot. The most interesting feature of the tool is its "read later" feature, allowing you to save a webpage to the archive. Therefore, there will be no risk of losing web pages to broken links. Instead, you can add links to your profile by mailing them to a particular email address.
The tool allows you to distinguish all bookmarks in a group. With the help of Diigo, you can assign tags by filtering all bookmarks to find them easily. Moreover, the tool allows you to use tags with the help of which you can easily access your online resources. You can use an outliner to organize links & references. After that, you need to generate a structured research base. If necessary, use reminders on the web page directly with sticky notes. Otherwise, if you want, add only sticky notes to keep vital messages. The tool can provide Web browser extensions for different browsers such as Google Chrome, Mozilla Firefox, and Internet Explorer.
Dewey Bookmarks:
With the help of this Chrome extension bookmark manager, you can easily visualize and manage bookmarks. It lets you gather all bookmarks in a single place. You can find these bookmarks available on the web in an excellent card-based layout. In addition, the tool offers access and edited options. If necessary, add tags to bookmarks so that you can find these easily and for later use. It is possible to sort bookmarks by Title, URL, or entry date.
Users can import & export bookmarks of other tools into chrome using the tool, letting you manage these also in a single location. In addition, you can search for key terms in the title before your search for a particular keyword, which makes it easier to search bookmarks based on keywords that include the webpage's URL. The bookmark search engine is one of the powerful features of this bookmark.
Toby:
Although It is newly available in the market, it has gained fame within a few days. The unique feature of this tool is that it provides a freemium plan indicating that you can enjoy the benefits of some premium features without any charge. However, you can use bookmarks to organize links locally. But in case you have a new account, you need to activate a sync so that you can access these bookmarks on other devices.
Making a collection of bookmarks that contains all open tabs is possible. Just drag all of these into folders to create it. As a user, there is no need to go through all tabs to organize bookmarks as it can be done in a specific folder. In addition, folders and tags are used so you can categorize bookmarks into other folders. Currently, the tool supports Chrome, Edge, Firefox, and Opera. However, a mobile app is expected in the future for Android & Apple. We recommend you use this free online bookmark manager when you want to try a new bookmark manager and use many features at affordable prices.
Webcull:
This bookmark manager enables users to manage bookmarks and organize and save them. It lets you organize links into folders, allowing users to import them into the previous bookmark manager. The best thing is users can easily organize unlimited bookmarks into a folder. While it allows you to generate a shareable link, it also lets you enable a password to protect the links. In addition, you can search by tags, titles, or keywords to find the desired link. The app is compatible with Google Chrome, Firefox, and Opera extensions.
Lasso:
If you are looking for a cloud-based bookmark manager, then you can go for Lasso. With the help of this tool, you can capture content and organize it in a clean dashboard. The tool enables you to store things privately. In addition, if you want, you can share folders with your co-workers. This one is perfect for collaboration on resources with co-workers. Users can visualize content through this extension from a grid, map, or link. Moreover, users can integrate with Slack to streamline communication regarding topics and sources.
Pinboard:
It allows you to bookmark websites from the browser you are using. In addition, Pinboard will enable you to save a bookmarked copy and archive your bookmark. But do you know about the selling point of the Pinboard? The point is the tool is available without ads and third-party tracking. According to the tool, it never comes with any third-party tracking software. In addition, it doesn't include any third-party ads in the software. Finally, you should know that there is no free trial period in this app.
Users only need to sync the app using Twitter or Pocket. Besides, users are capable of capturing different URLs. They can even add tags also to a folder. You can use Its extensions for all platforms.
Dropmark:
This one is a bookmark manager tool that can offer a visual appeal to the users. It allows you to drag & drop your files into its dashboard; after that, you can see these through source feature images. It can offer several features, such as organizing images, videos, sound bites, and gifs into folder categories. This one includes a Slideshow View feature that we can consider as one of the newest features of the tool. Users can show their total drop mark collection in full-screen motion, which is an excellent feature for presentation. People can control things like collecting something, organizing, discussing anything on the web, etc. With the help of this tool, users can easily compile all loose ends in the method. Moreover, it is possible to summarize words, phrases, and concepts. You can keep text notes, photos, videos, and web links in one folder.
Refind:
This tool is not like usual bookmark managers. If you want to use this one, it is essential to join a waitlist. Once you become a member, it is possible to select 50 relevant links based on the things you follow. You can sort through available sources by bookmarking their favorite things.
Tixio Lite:
Using the tool, you can change your browser tab into a convenient start page. Tixio lite allows the users to save the bookmarks in the extension rather than cluttering their browser, which consumes the disk storage. Moreover, this tool allows the users to perform several tasks like adding unlimited bookmarks, separating them into folders, marking these as favorites to find easily, etc. In addition, the tool comes with an outstanding background. After adding extensions, you can use this easily. When you open any new tab, you can get bookmarks available. Moreover, the interesting thing is that users can add countless bookmarks or create folders as much as they want. People do not need to sign up here as it is freeware.
Webjects:
If you are looking for a tool for your personal usage, then it is your right choice. This best bookmark manager has a simple interface letting you store files easily. It enables you to drag & drop URLs and files into the folders. You need to tap on the page first and paste the link into folders by tapping on CRTL/CMD + V. In addition; it enables you to paste images, notes, and Google docs into the page directly. Although it can be the best project management tool, you must fix the bugs before releasing the Chrome extension. Above all, the dashboard includes a lot of ideas.
Weje:
The tool can organize an immense amount of information. Using the tool, you can work and cooperate remotely with others, especially your team, just like in an office. It allows you to manage your team's collaborative projects. Its board will enable you to manage your innovative idea using a digital mood board. But how is it possible? Don't worry, as Weje enables you to make mood boards and display these within seconds. First, you need to create a whiteboard for education. Thus, it becomes easier to invite students and display instructional materials. It includes a few features, including a bookmark manager, mind map maker, etc.
Papaly:
With the help of this cloud-based bookmark manager app, you can save online links in a collection gallery, which we call  Board. Besides, it is possible to personalize the board and filter these into unique categories. Using the app, you can store the articles or boards which you like. Just use it like a mobile application. Hence, you need to install this as a chrome extension in your browser.
In addition, it is possible to import bookmarks in a 2D layout. You can even export these bookmarks also whenever you want. So, it becomes easier to discover new content and boards created by others using this tool. Moreover, you will be able to share these with others easily.
Booky.io:
You can access bookmark folders easily using the app from a single workspace. People especially use this for private bookmarking. It allows the users to organize the websites and pages that they visit frequently. Moreover, this tool allows users to customize folders through a desktop extension or a phone app. In this case, the app ensures that all bookmarks are only visible to the user. In addition, the app includes an accessible site that is easy to use.
Fetching:
You can keep your entire web history safe by using the tool. It can separate favorite pages, due to which you don't need to find anything repeatedly.
Roboform:
Using this password+bookmark manager tool, you can monitor essential websites. We usually use this as a password manager that can provide a bookmark management function. It is helpful for those who want to monitor all essential logins, passwords, contacts, applications, bookmarks, etc. The tool can store passwords and logs with a single tap. You need to enter your personal and billing information to save time. It supports different platforms, such as mac, iOS, and Android. You can use this in different browsers like Microsoft Edge.
Cling:
This one is a cloud-based tool used to take notes. It lets you record things that you do, take notes, bookmark pertinent content, and display images via a user-friendly dashboard. It is ideal for those who want something that doubles as a task manager. The tool can offer you digital life. It allows users to manage content, teamwork, and organize the essential things in a single application. Using this tool, users will be able to file all their vital documents easily without delay. The app lets you clearly take notes, links, images, and files. In addition, you can add checklists, tasks, and to-dos to the content. Thus, it becomes easier for the users to manage the tasks and content easily. Furthermore, the app enables you to arrange links with other content.
Pinalist:
It is the best option if you want to use a bookmark manager tool. It lets you access bookmarks, online links, & notes and manage these from anywhere on the mobile or PC. You can find any specific content using Penalist. This tool permits the users to search by keyword, & tag, and you can sort things by criteria. Using it, you can navigate an easy interface. With the app's help, you can collect bookmarks easily when browsing websites in your browser. Pinalist supports Google Chrome, Microsoft Edge, Mozilla Firefox, and Opera. You must use this tool if you need better bookmark management to save time and keep bookmarks organized.
Evernote:
Do you have Evernote already? Then, it is not necessary to download a bookmark manager. This web clipper tool indicates that the app allows you to add bookmarks as much as you need. Users can save these bookmarks so that they can read them later. You can save these bookmarks in HTML files, links, or articles using Evernote so that you can access them online. While it can sync notes & documents to the devices, it also lets you add text, pictures, audio, PDFs, and documents to the notes. Users can create as well as assign tasks to the notes using flags, deadlines, and reminders.
Notion:
It is a very famous note-taking app used to manage and organize bookmarks. You can make internal links to documents using Notion to make a wiki. It enables you to handle many bookmarks easily. Hence, you only have to customize the app to drag, drop, and craft the dashboard, doc, website, or system. It supports Windows, Mac, iOS, and Android.
Atavi:
This web-based tool is easy to use. Using this tool, you can bookmark your favorite websites. Moreover, you will be able to group the sites and sync these with any browser and device. It enables you even to organize grouping website bookmarks. While the app allows you to save countless bookmarks, it lets you make groups and sort them into bookmarks so you can access them. You can bookmark web pages, websites, or online services. After that, you will be able to access these just within a tap in a second.
It also allows you to sync website bookmarks to laptops, PCs, tablets, smartphones, etc. In case you have made a few changes to any device. Then the changes will be replicated on the other devices via the internet.
Netrostation:
With the help of this bookmark manager for chrome, you can save uncountable links and organize them. You can use the links for projects, your personal usage, and resources. In addition, it improves the browser experience to make the user's life more productive.
Chrome users can get it available in the Chrome Webstore. Therefore, they can import their bookmarks. It is compatible with desktops, laptops, tablets, and mobile phones.
Speed Dial 2:
It is a great choice if you are looking for a tool to save online websites and organize them. You can access these quickly after bookmarking them. It lets you save websites as much as you want and organize these into groups. In addition, you can organize articles, websites, or links into groups. You can also make another group become more productive at work. It is possible to customize tabs with different themes. Hence, you need to sync the saved bookmarks between all devices. You need to use a search bar to access it easily and look for Google bookmarks. It allows you to launch any web store application from a new tab with the enable applications menu.
Conclusion:
Bookmark managers are something with the help of which you can organize your content for your job and interests. With the help of these tools, you can make sense of the abundant material online and understand which things are essential for your target. The bookmark managers can help you to give an idea of the information you are looking for through visually appealing images, embedded videos, annotations, and customized layouts. Its main aim is to allow users to easily share, search, and collaborate.
Frequently Asked Questions:
How do you open a bookmarks Manager?
You can open the bookmarks manager by following these steps:
First, you need to set up the bookmarks.
Then, you have to open the Chrome browser on the PC.
After that, tap on the More Bookmarks option on your PC.
Then, you need to drag a bookmark up or down or into a folder on the left. However, users are capable of copying the bookmarks and pasting these.
What does a bookmark manager do?
It lets you customize as you interact with bookmarked items. Thus, it becomes possible to access the required information easily. In addition, several bookmark managers are available in the market that provides folders and subfolders using which you can customize the findings into topics.
How do you access the bookmarks manager on Android?
If you want to access the bookmarks manager, you should follow these steps:-
Your first job is to open a bookmark.
Then, you should open the Chrome app on a tablet or Android mobile.
After that, you need to click on the option More, which is available at the top right corner. Then, if you find the address bar at the bottom, you need to swipe up on this. Then, click on Star.
Once you find this, you should click on a bookmark.