Blog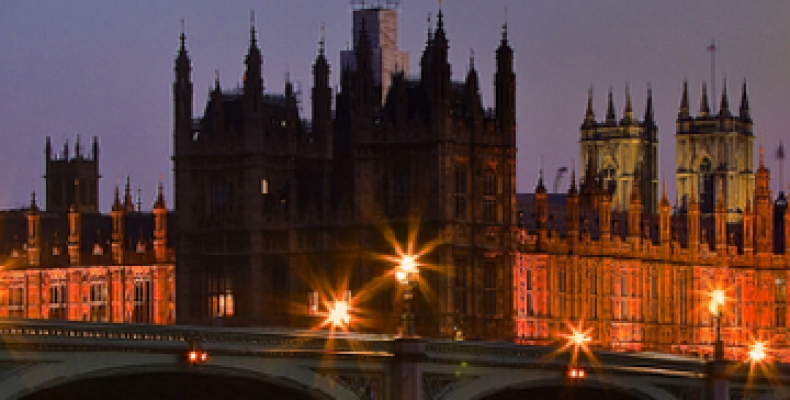 Best Android Weather Widget to Use in 2022
If you are planning a solo trip to a distant land, a weather widget will be your best friend on the go. Pick the best android weather widget before planning your itinerary
Weather can be very unpredictable at times. The weather widget is a kind of plug-in showing accurate and prominent weather forecast. It comes very handily while traveling. Install the best android weather widget and you will be all set to hit the road without any worries. It displays the current weather and the forecast for the coming days.
Difference between android weather app and android weather widget
An application or app is a downloadable software program. Whereas, a widget is also an app that lets you access it without opening it. Widget is a component of GUI (graphical user interface). It comes in varied shapes and sizes. There are many weather apps available for you to download. Most of the weather apps come with widgets. Weather widget lets you check the current weather as well as the forecast without opening the app. Gone are the days of searching the app to know weather updates. You can place the widget on your home screen and that is it.
7 Best android weather widgets to check out
You will be utterly confused while picking the android weather widget. But you need not worry about it. We have done half the job for you, by making a shortlist of the best android weather widgets that are available right now.
Best Android Weather Widget: AccuWeather
This one is a keeper. No matter how many widgets you use, you will come back to AccuWeather for some reason or the other. Though it is not one of the most aesthetically sound apps, its accuracy level is top-notch. Its hyperlocal weather mantel is worth the praise that it receives. In most of the areas, AccuWeather is found to have the most accurate readings. It has 1:1, 4:1, and 4:2 variant of widgets. You can choose from a white or black background. AccuWeather allows you to set up the transparency level, refresh interval, type of temperature reading, and text color manually. Many users have called it the best weather widget android user can experience
Yahoo Weather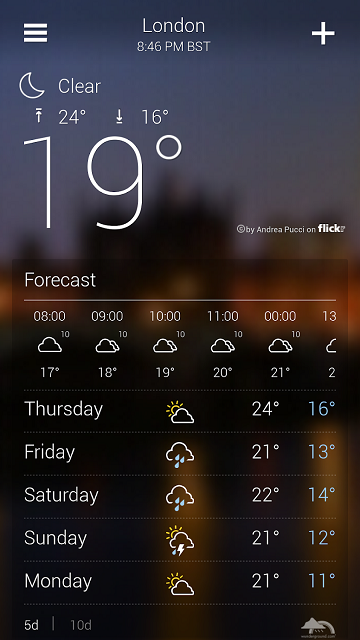 Yahoo weather is stylish and looks amazing on your home screen. It has a clean design giving you easy readability. The widgets range from 1:2, 2:2, and 5:2 varieties of sizes. It does not let you customize much. If you want a thematic display, you can move on to some different weather widgets. The free widget will contain advertisements. However, you will be using a Yahoo release, that's a bit of drawback. In short, Yahoo weather is a solid widget but probably not the best android weather widget, but one of the promising one.
Google Weather Widget
The good old google search comes as a savior this time. Google is one of the most dependable brands. Their weather widget is also very clean and user-friendly. It has a pretty simple way to add to your home screen. Select the empty space of your home screen. Select widgets and choose google. It will quickly prompt "At a glance" widget which you can drag to your home screen, it will give you a compact Google widget with a weather update placed in the corner. IT works fine if you a looking for a basic weather update.
Today Weather
Today Weather has a data-rich user interface for daily updates and that is where the widget stands out in comparison to others. The data is delivered concisely. The design of the widget is impeccable. If you have an AMOLED display try the dark theme, it is amazing. The widget ranges from 1:1, 2:1, 4:1, and 4:2. If you are into trying themes for your phone, Today Weather offers a bunch of them. You can choose from a varied range of background, icon, and text color. The appearance of the widget changes according to the change in the local weather forecast. It is one of the best weather widget android free version, with so much data and detailed information. Just like any other widget, the free version contains advertisements.
1Weather Widget
1Weather has given the best android weather widget experience for many years now. The best feature of the 1Weather widget is the varied range of sizes. There are about 12 1Weather Widgets in total. The size range offers odd ratios, like, 1:1, 2:1, 2:3, 2:4, 3:4, 5:1, 5:2 and 5:3. The majority of the widget display covers the current temperature. 1Weather is one of the best android weather widgets that are available right now. However, some users have reported inaccurate readings. That is the only concern and it depends on your geolocation.
YoWindow Weather Widget
Yoweather has one of the best looks, hands down. If you are looking for a weather widget that will match the aesthetic of your home screen, go for YoWindow. The app has five widgets to offer you. The sixes range from 1:1.2:1,4:1, 5:1. You can customize the widget as per your taste. You can choose the font theme and weather icon as well, apart from the usual text color, background color, transparency level. Go happy theming and customizing with YoWindow, the best android weather widget when it comes to the look factor.
CARROT Weather
Though the app is one of the best-looking ones, it has only two widget options. The sizes are 5:2 and 4:3. The widget is pretty simple and is very easy to use. If offers all the basic needs of current temperature and fluctuation caused in the weather, the clean widget will be soothing to your eyes when you see it on your home screen. But if you ask us, not one of the best widgets, but is the most stylish one.
You will need the weather widgets most handy while planning a short trip. You can check the weather forecast and plan your trip accordingly. But in case you are looking for the best android weather widget, here is the list to choose from.