Blog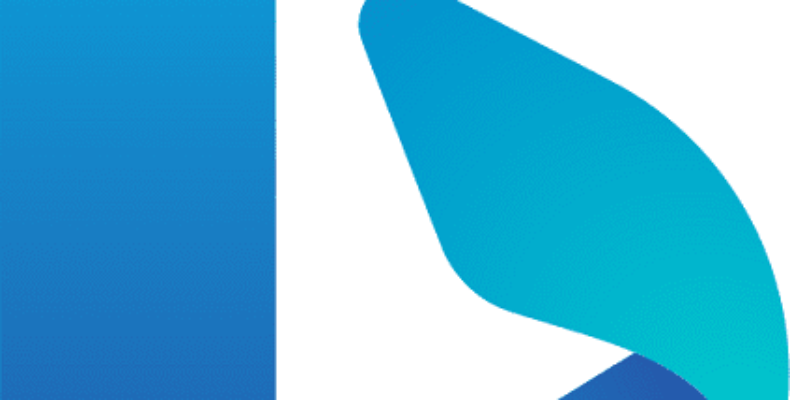 Microsoft Bing AI available For Third-Party Browsers
Six months have passed since the search with the new AI-powered Bing & Edge reinvented. People have engaged in several innovative ways in that short time. Till now more than 1 billion chats & 750 million images have been seen that have filled the world of Bing. Besides, growth for nine consecutive quarters on Edge was seen. It indicates that now it is possible to bring the best AI experiences to the users across the web. We are eager to see what is going to happen in the next six months. Microsoft Bing AI available For Third-Party Browsers now.
Microsoft Bing AI available For Third-party Browsers
Smarter Ways to Get Things Done:
Bing Image Creator:
The latest DALL∙E models from partners at OpenAI-powered Bing Image Creator. It permits you to bring your innovative ideas to life. Hence, you only need to use your words to describe the picture you want to see. For instance, chat with Bing to learn about the recommended décor choices for the living room. It asks Bing to draw up some options to visualize its appearance in real life. You might have heard of several scenarios which combine visual & verbal AI-generated content. We are excited to see what will be next.
Chat History:
How you reply to previous chats, i.e. your feedback, informs Bing if you prefer those answers. You can save these even for future reference. Since that time, updates have been made to the Bing Chat experience. Now, Bing remembers all the old chats that are displayed on the chat window's right side under "Recent Activity". Once you are there, it is possible to return to the old conversation you saved, and pick up where you left off. Chat History lets you delete, rename, export, or share any particular chat with others.
AI-Powered Search Wherever You Are:
Bing Mobile App:
With the app's help, users can access top-quality AI-powered features easily across their phones. The new AI-powered Bing features let you access Bing completely. It can offer cited answers, and you even do not need to scroll through uncountable links. In addition, it is possible to access Bing Image Creator features on tablets or mobiles. Microsoft Bing worked hard to offer scenarios specific to the phone like a homescreen widget. If you have your hands full running errands, your job is to tap on the Bing app from the homescreen, use voice input to ask a question, & get Bing's response — everything can be done with just a few taps.
Windows Copilot:
Remember that the AI revolution is not only limited to the web. Just like you can enjoy the new AI experience on mobile,, you will be able to get this facility on PC as well. Windows Copilot helps Windows to be the first PC platform that offers centralized AI experiences to its customers. In addition, Windows Copilot & Bing Chat lets users focus on bringing new ideas to life. Besides, this helps to complete complex projects and collaborate rather than investing energy in finding, launching and working across multiple applications. When you use Windows Copilot, you become a power user. As a result, you can take action, customize the settings, and connect across favourite apps.
Bing in SwiftKey:
A lot of people prefer SwiftKey for the predictive text technology powered by AI. This technology has made texting easier and you do not need to  worry about typos, even if you are multitasking. Bing is able to integrate into SwiftKey in three major ways: Search, Chat, and Tone. Users are able to access these by tapping on the Bing icon on the keyboard. With the help of these features, you can enjoy the benefits of AI, such as editing an email's tone, composing texts, getting AI translations to another language, etc.
Microsoft Bing AI Newest features:
Third-Party Browser Support:
You can see that many useful features are now a part of Bing. It is possible to experience new AI-powered Bing on phones & web in third-party browsers. The upcoming steps enable Bing to display the excellent value of summarized answers and image creation to a wide range of people. While users continuously receive the benefits of Bing, it is their duty to fulfill customer requirements across several browsers by optimizing along the way.
Although you can find the experiences performing well in the browser you want, in order to achieve the best Bing Chat experience, you should use Bing in the Microsoft Edge browser. When you use the browser, you can easily unlock longer conversations, chat history, and other preloaded Bing features. You need to open the browser & in the sidebar, click the Bing Chat icon, to experience the best browser for Bing. Thus, you are capable of enjoying the benefits of excellent features.
Multimodal Visual Search in Chat:
This feature allows OpenAI models to enable the users to input into a chat with images. The picture can be the one that you have taken or one you've found elsewhere. Bing Chat can understand an image's context, then Bing Chat interprets this, and answers related questions. For instance, Visual Search can be used to ask Bing Chat about a building's architecture you can capture a picture of. Moreover, you can capture the contents of your fridge and ask for lunch ideas.
Dark Mode: This is one of the most requested features which supports both Bing Chat & Bing Chat Enterprise in the desktop browser and helps to save battery & is easier on your eyes. You can get this feature in the Bing mobile app as well.
Bing Chat Enterprise: Now, the power of the new Bing is brought to work by the Bing Chat Enterprise. This one is the next search experience which can benefit your organization by giving AI-powered chat which includes verifiable answers, citations & commercial data protection. This new feature protects user & business data and confirms that the data will not be leaked outside the organization.
Conclusion:
While we are excited due to the progress of Microsoft Bing AI from the first six months, we are more excited by thinking about what will come in the next six months. Customer feedback is one of the important sources of Microsoft Bing AI's inspiration as the feedback ensures that the features which they are delivering are helpful for the users.