Blog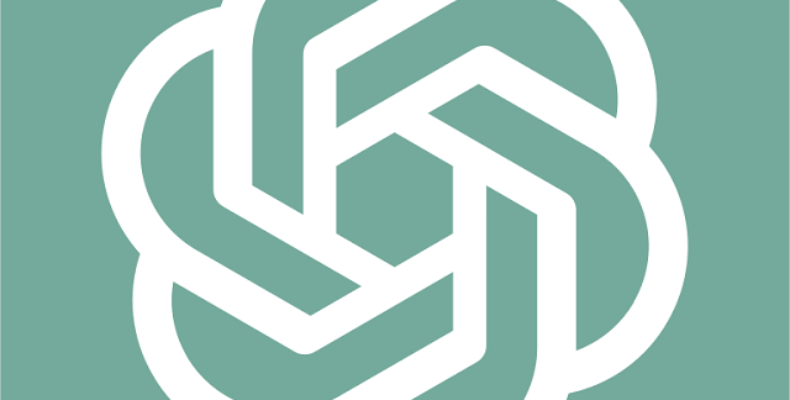 Bard AI Vs ChatGPT
Generative AI usually produces content with the help of data from its machine learning model once a user queries it. The automatic generation of the content allows it to answer questions & create images, text, or videos, which artificial intelligence creates. At the time of ChatGPT's launch by OpenAI, people started finding different effective ways to use AI-generated content & AI technology for business, educational, and personal purposes. Let us discuss all about Bard AI Vs ChatGPT in this blog post.
According to AI experts, the information might be mixed up content when it is pulled from the wrong data sources. Each generative content comes with its benefits & drawbacks. A multiyear partnership with OpenAI was recently announced by Microsoft for boosting AI capabilities. The parent company of Google is Alphabet which announced Google's answer to ChatGPT. It is a conversational AI chatbot that is called Bard which has been released in phases on its waitlist. So, if any user wants to access the waitlist, they must use their Google account to sign up for it on Bard's homepage.
What is ChatGPT?
It is an AI-powered chatbot that uses ML to answer queries in a conversational dialogue. OnNov. 30, 2022, it was released by OpenAI. OpenAI CEO Sam Altman says this chatbot has one million users within five days of its release.
The standard form of GPT is Generative Pre-trained Transformer that can find patterns within data sequences. It uses the GPT-3.5 language model that gets training from the human-created text on the web. There exists a paid version called ChatGPT Plus, which uses the upgraded GPT-4 model. It can formulate responses to user queries using an AI language model.
These are the famous contents created by artificial intelligence for ChatGpt, including:
Written code.
Product descriptions.
Blog posts.
Email drafts.
Summaries of transcripts, meetings, and podcasts.
Simple explanations of complex topics.
Law briefs.
Translation
Jokes or memes.
Social media posts.
While teachers & professors are worried about ChatGPT because it creates convincing essays and they ask how to prevent students from cheating. A new AI text classifier was announced as a response by OpenAI in January 2023.
What is Bard AI?
Google Bard is an AI-powered chatbot that stimulates human conversations with natural language processing & machine learning. It uses Google's Language Model for Dialogue Applications (LaMDA).
With the help of this large language model, Bard can offer more detailed answers to any question than a typical Google search. LaMDA's second version consumes less computing power, resulting in scaling for more people to use & offer feedback.
Retrieving information in a simple answer versus digital assistants like Alexa and Siri is the major target of Bard. It functions like a personal assistant and is beneficial for tasks like booking vacations, finding existing reservations, and helping with meal planning. This chatbot uses more natural or conversational language queries for search instead of keywords that search engines use.
Google Bard AI Vs ChatGPT:
Language model: ChatGPT uses a tweaked version of OpenAI's GPT-3 or GPT-4, relying on the version as a language model. On the other hand, Bard uses Google's Language Model for Dialogue Applications (LaMDA)
Data sources: ChatGPT got training on a massive dataset of text, such as Common Crawl, Wikipedia, books, articles, documents, and content. However, in 2021, the sources end and limit the recent world events & research.
Bard got its training on Infiniset. It is known as a data set such as Common Crawl, Wikipedia, documents, conversations, and online dialogues. This chatbot searches the internet in real-time to look for the current answers to questions & the latest research.
Pricing: All users can use ChatGPT for free. But if you want to use the paid version ChatGPT Plus, you need to pay $20/month. The paid version includes several extra features like access during peak times, quicker response times, priority access to new features, and use of GPT-4. On the flip side, Bard is free to only those users who have access.
User Experience: The difference, in this case, is very little as both are very easy to use. Users only need to type in their responses. After that, these will start to generate answers. Both of these apps are simple to use. If you discuss readability, we would say that Bard is better. While the paragraphs of ChatGPT are readable, these are chunkier than Bard's and appear to have more diverse formatting options. In ChatGPT, it is possible to sign in using any account you want. On the other hand, Google allows you only to sign in with a personal Google Account for using Bard. It indicates that people willing to use Bard at work will not be able to generate an account connected to their working email address.
Bard— a streamlined version of Google Search, & ChatGPT — Bing:
Bard can synthesize information into a format that can be understood easily and doesn't depend on complexity. It indicates that it increases the way of searching for information.
We previously got a hint from Google that Bard will be integrated into Google Search. It indicates that artificial intelligence makes complex topics simple and then returns information into such formats which are simple to digest.
Conversely, Microsoft already integrated parts of OpenAI's tweaked GPT-4 model into Bing. Therefore, users get an experience like ChatGPT in the search bar. However, it is still limited. As a user, you must join a waiting list to get the entire experience.
Bard AI Vs ChatGPT— Other Key Differences:
Apart from differences between language models, prices, user interface, and data sources, several key differences exist between these two.
Coding: ChatGPT is used to give coding prompts. Google says that Bard is still learning the skill and will not match up to ChatGPT.
Conversational learning: ChatGPT has the ability to learn from the conversations it has with people. But Bard does this in a limited way for now.
Drafts: Bard will generate many responses to queries, and users can access them by tapping "view drafts." ChatGPT can make only a single answer to every query.
Bard's responses are more conversational, but ChatGPT's are more informational.
Bard offers updated information, but it doesn't happen with ChatGPT.
ChatGPT creates cleverer answers for poem writing & content ideation than Bard.
ChatGPT can paraphrase and summarize more precisely, but Bard is good at simplification.
Bard AI Vs ChatGPT: Which is better?
If you judge these two, you must remember that the design of ChatGPT & Google Bard were done with subtle differences in mind: ChatGPT can create & summarize text more precisely, whereas Google Bard surfaces relevant information to questions.
Using ChatGPT Vs Bard AI at Work:
Since ChatGPT was released last year, tech organizations have been continuously looking for unique ways to grab its feature for making work lives simpler. However, based on its power and ability, each business that uses AI must consider several factors.
First, you should ensure that your staff knows the capabilities and incapabilities of ChatGPT.  If you use ChatGpt for writing an entire article or creating content, then it may invoke incalculably difficult questions related to plagiarism and editorial integrity.
Secondly, staff should know about ChatGPT's terms & conditions. In addition, they should have knowledge regarding the possible precautions that should be taken when they use ChatGpt. When you type anything into ChatGPT, it will technically train the model. So, it is necessary to think about before inputting details.
The bottom line:
While several AI content generators are available, many startups are working on their projects, like ChatSonic, Jasper, Open Assistant, and Wordtune. Baidu, China's search engine, uses AI with the Ernie Bot app. In marketing, the future of AI keeps changing and adapts as quickly as it starts finding different uses beyond customer service, email optimization, product recommendations, and social media posts, except for content generation.
Frequently Asked Questions
Is ChatGPT the same as Bing AI?
ChatGPT comes with more powerful integrations as well as plugins that makes it a highly efficient assistant. On the other hand, Bing is considered as a powerful search tool as well as a more sophisticated web browser.
What is the future scope of ChatGPT?
It is expected to fill the future of ChatGpt as an AI model with ongoing research & development and continued integration into multiple applications & platforms. The major target is offering more realistic conversational experiences to customers.
Is ChatGPT replacing Google?
ChatGPT is not the replacement of Google. The design of OpenAI's chatbot does not allow it to work as a search engine. This one works perfectly as a question-answering chatbot. Besides, it functions as a personal assistant for different tasks.