Blog
How to Simply Enable Home Screen Sync on Apple TV
In this tech-centric world, you can lots of smart stuff around you. In that intelligent stuff, one of the best things is a smart TV. You can simply do a hell lot of things in Smart TVs.
In General, You can see lots of companies and brands smart TV's hovering over the market. But in those brands, most of the people do prefer Apple TV just because of its amazing 4k HDR and great features.
If you are an Apple TV customer, then you will simply love this post because in this article I am going to say about the useful thing about Apple TV.
Usually, we all use tv to stream our favorite programmes live or to watch the video content from the installed tv apps like Netflix, ESPN, Amazon Prime Video and so on.
Easy Guide to Enable Home Screen Sync on Apple TV
So, to make this more easier, Apple tv has a Siri AI programme which helps you to control the TV just with your Voice.
Along with that Apple TV has some great and extensive features which work fantastic but unfortunately, Apple TV has also a problem. The Problem is lack of back up option with TvOS.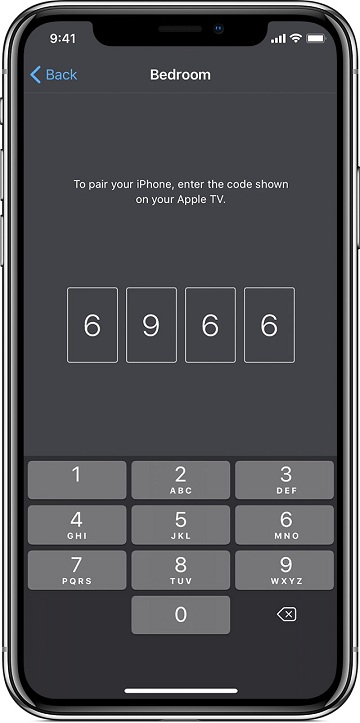 This has frustrated me a lot, and I strive most of you might already face this problem mainly when you have multiple APPLE TVs in your House. In previous versions of Apple TV you couldn't do anything about it, but in the latest version of its Tv OS Apple has worked on it and tweaked its settings.
The Apple has made adding or switching from one Apple TV to the another Apple TV easier. If you are striving to learn about the process of how to enable home screen sync on Apple TV, then you have to follow the below steps carefully.
So, let's get into the post on how to enable home screen sync on Apple TV.
How to Simply Enable Home Screen Sync on Apple TV:
As you are trying to enable the home screen sync on Apple TV, you should follow the below steps.
1. Firstly; Go and open the settings app and then hover over to the General options.
2. Then Click on the Accounts and icloud (General — Accounts —- iCloud).
3. Now just have glances at the bottom, you will find an option for Home Screen Sync.
4. When you find that option click on it and just turn on that option.
5. After turning on just check whether it is synchronized correctly or not.
6. Mostly after turning on this option, you will automatically sync every change (When you delete or add or any other on one Apple TV home screen it will automatically sync to the other APPLE TV as well)
This is one of the most straightforward processes to enable home screen sync on Apple TV simply.
Apple TV Cant Synchronize App Login info and Settings:
The Bad thing about this is unlike a traditional back up of the Apple Tv Home screen sync is used for only a few options such as home screen layout. Which means app the app login information and its settings will not sync in between the multiple Apple TVs. So, this is another frustrating thing for some users, but I think Apple will hopefully resolve this in its upcoming update.
When can you sync your home screen Across All Apple TVs:
You can only sync your home screen across all the Apple Tv device only when they are signed in with the same iCloud account. Even when they are not on the same network, you can sync them when they are signed in. If your Apple Tv is not signed into iCloud account means it can't sync.
How to disable home screen sync on AppleTV:
If you want to disable your home screen Sync on Apple TV means you should follow these steps.
Open your settings on Apple TV.
Then Click on General.
Click on the Accounts section.
Now tap on the iCloud.
Finally, click on the Home screen sync option and turn it off.
This is all about these process of How to Simply Enable home screen sync on Apple TV & How to Simply Disable home Screen Sync on Apple TV.
If you have any queries regarding this topic then comment below in the comment section.