Blog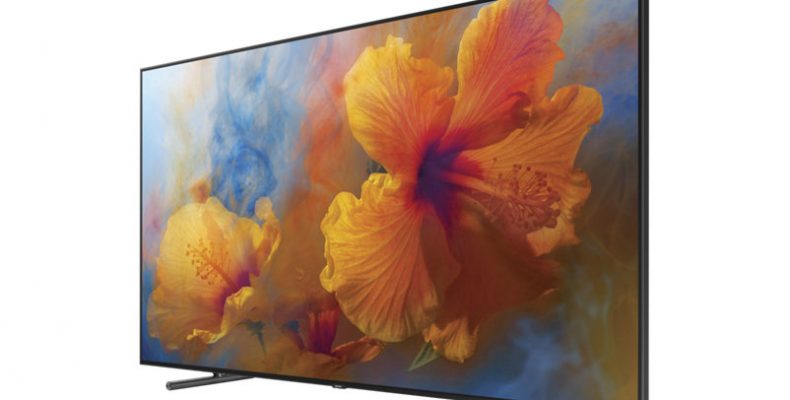 QLED is the Technology of Future
Samsung introduced its first televisions with QLED technology at CES last year. The Q8F, the flat version of the Q8C that we already knew, was added to the presented range in IFA 2017.
Reviewing the high range in Samsung TVs this year
What consumers were expecting was to continue with the design of the Q8C, but present a flat model. Respond to that need, to that request of consumers, to take the most premium model of television and present it in a flat model.
It is a design with a different base and with a finish on the back also something different. It also has small improvements in the sound system and some small improvements in the software system that make the image quality a bit higher.
There are two types of LED technology: it is to use a totally back light or use a light that goes down the sides. Both offer advantages. Having edgelit technology allows us to make the TV much thinner, much lighter. And the difficulty is that you have to play with a rear technology so that light is distributed evenly throughout the panel.
Now they have achieved with a development of luminosity go to an edge technology that is able to reproduce and extend the light throughout the panel in a uniform way.
Last year, your highest-end TV was curved. This year is the other way around; Samsung announced the Q9F, which is flat. What percentage more or less of curve televisions are sold with respect to flat TVs? How is the market being distributed there?
Samsung is trying to have constant and direct communication with the consumer. The consumer who has bought a curved television tells us, in 75% of the time, that for his next TV only a curved one would be bought. That is to say: the consumer of a curved television, will always want a curved television. While the flat consumer many times has not bought a curved TV for budget issues.
They consider themselves obliged to offer all consumers different types of television. This year the Q9, the model with the highest numbering, is a flat TV, but their flagship, the television that they use in all communications, the television that they want to communicate more, is a curved TV. It seems that it firmly believe that curved technology is very aspirational for the consumer and really values it.
On a television, what a consumer are always looking for is the best image quality through reproducing colors as faithfully as possible as they reproduce in nature. That is why QLED is the best option: it is capable of reproducing 100% of the volume of color. This is achieved through the quantum dot particles with the new metallic coating.
On the other hand, the television is color but it is also light. That is why the quantum dots are so important. QLED technology is the future, because it is the only technology that is capable of reproducing the highest peaks of brightness. It is a technology far superior to others existing in the market.
And, finally, it is a television that requires a significant financial outlay. That is why the useful life of the television is important. Generally, a consumer is changing TV between every nine or ten years and QLED TVs are now the only televisions on the market that are able to guarantee and give a guarantee of ten years against panel burning. That is to say, they are televisions with a very long useful life and, if at some moment the burning of the panel were produced, Samsung would replace the panel.
QLED is the technology, today, capable of reproducing that color and light much better than any other technology. And, on the other hand, we do not have durability problems.
All this without detracting and without losing sight of the fact that Samsung is the number one manufacturer of OLED panels, which is what we use on the screens of our phones, tablets or for wearables. But it is a technology, that of mobile phones, tablets and wearables, very different, where we do not need the brightness or the color that is required on a television.
QLED is the technology of today and the future for Samsung. Samsung will continue to develop as a leader in panel manufacturing, both LCD LED and OLED.
The OLED are increasingly falling more price and today for 2000 euros you have a fairly decent 55-inch OLED. How do they want to compete against that? Are they going to compete on price?
Marketing chief of Samsung says that, "The first point is to compete in image quality. There are two types of different technological approaches and we believe that QLED is capable of reproducing a very powerful and superior image quality."
On the other hand, QLED allows them to apply economies of scale. And this is very important because they will be able to produce more and, when they produce more you sell more, and when they sell more they are usually able to democratize the price and accessibility to technology. Therefore they will be able to create QLEDs from 49, 40 even, or a 49 inches monitor, up to 88 or 105 inches in the future. Samsung will be able to access many types of consumers and will allow them to create an economy of scale that allows them to make prices much more accessible.
What is the future of QLED?
Nobody knows, that is the reality. Two years ago samsung started with QLED technology, which is the technology that is based on quantum dots. What we can reveal is that QLED has a long-term road map of technology, and when we say long term we are talking about different milestones in the next 3 or 5 years with tangible technological developments and very tangible for the consumer.