Blog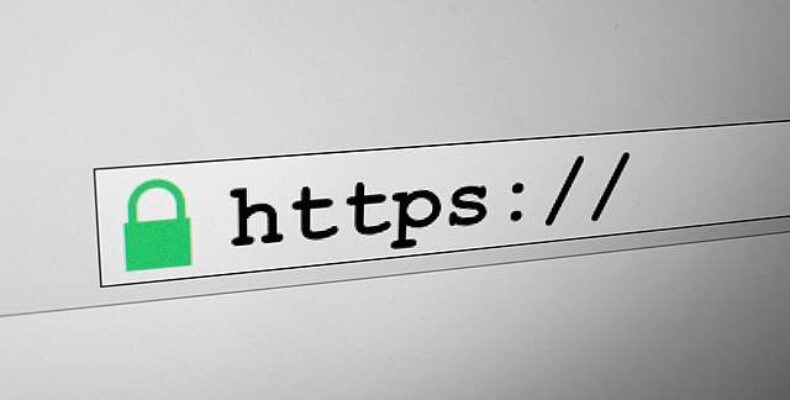 Best URL Scanners
If you want to inspect any website for malicious infection to keep yourself safe against viruses and phishing activities, you need to rely on URL Scanner tools. Sometimes, you can even see reliable websites containing malicious code, which gets automatically installed once it enters your system. When you use  reliable URL scanner tools, these will warn you about malware threats & phishing activities. This article has covered the best URL scanners to Check if a link is safe.
What is a URL scanner?
It is a tool used to analyze email content for embedded URLs. Besides, it can classify them based on a Websense database of spam URLs.
How to tell if a link is safe without clicking on it:
When you tap on any unsafe link, even the best security software will be unable to keep you protected from the headaches that you will encounter. Unsafe links are available as shortcuts to funny videos, shocking news stories, awesome deals, or "Like" buttons. These are actually designed to steal the private data of your computer. Sometimes, one of your friends can pass these unknowingly in emails, Facebook posts, and instant messages. You can encounter these unsafe links even in website ads and search results. You should follow the tips through which you can scan and check suspicious links. These solutions are free, and users don't need to download them.
Hover Over the Link:
You can find a link masking the website to which it links. When you hover over an URL without tapping this, you get to see the complete URL of the link's destination in the browser's lower corner.
Use a Link Scanner:
Link scanners refer to those websites and plug-ins that let you enter the suspicious link's URL for checking whether the link is safe or not. Several trustworthy link scanners are available for free. For instance, URLVoid scans a link using Google, MyWOT, and Norton SafeWeb. Then, it gives you the results. This tool can scan many security databases on sketchy Web domain names for information.
Check Out Shortened Links:
URLVoid is unable to handle shortened URLs properly from bitly, Ow.ly, and TinyURL. This tool scans the shortening service website, not the link it directs. You can use Sucuri to scan harmful short links found on Twitter & Facebook. This tool can expand the short link automatically. Besides, Sucuri can draw upon some services, like Google, Norton SafeWeb, and PhishTank, to determine which link is genuine. Although Sucuri is better at scanning non-shortened links, URLVoid checks more sources. You can use Sucuri to determine whether any shortened link is safe or not.
Copy a Link—Safely:
URLVoid and Sucuri want you to type in or paste a suspicious link. But how can you grab an URL without opening anything safely and quickly? Hence, you need to right-click the URL to bring up a context menu. Now, tap on the Copy shortcut in Internet Explorer. If you use Firefox, then tap on Copy Link Location or Copy Link Address in Chrome. Finally, you can copy this to your clipboard & paste it into any search field.
Best URL Scanners:
URL Void:
It is one of the most powerful online tools used to scan URLs. The tool uses over thirty blocklist engines & web assessment utilities to scan a website. Thus, it becomes easier to find malicious links. You just have to enter the link in the available space and tap on "Scan Website" to check if there is any malicious code.
This tool offers a URL reputation API for developers. With the help of this API, users are able to detect potentially dangerous & fraudulent URLs. The API uses default pre-programmed standards, which let you look for harmful URLs. Several cyber security firms use it to expedite the examination of cyber threats. Thus, it can spot hazardous sites and URLs which many trustworthy sources have flagged as threats.
Criminal IP:
It is a recent security OSINT search engine that includes tracking technology & a revolutionary IP-based search system. Domain Search, one of the attractive features of this scanner, can scan target domains in real time. Besides, the feature can give exhaustive information on that domain using a final 5-level risk score, detection for phishing, real IP, mapped IP,  tech stack, certificates, etc.
The service helps to scan and detect new malicious links which have not even been registered in the existing database. As soon as you enter a specific domain URL for scanning, it will launch a scanner to conduct scanning & AI-driven analysis. The scanner diagnoses the links and tells you whether these are malicious & you need to block them. Users can find what they need using the direct URL search, to-the-point keyword search, and simple-to-use filters.
Sucuri SiteCheck:
Sucuri comes with a free URL scanner called SiteCheck, used to test a website link & check if any embedded malware exists. Sucuri, a famous enterprise, offers different services & tools to keep websites secure against malware infection. Generally, malicious files are available in the form of embedded code. This scanner uses its proprietary approach to recognize malicious files. In addition, it displays the actual location of a payload, whereas other tools use 3rd parties to scan engines. It can offer complete security monitoring services which diagnose malicious programs.
Norton Safe Web:
Norton offers this powerful reputation service to check if there is any embedded malicious code & infected files. You can paste the link or website address into the input field. After that, you need to press the search button to check for malware. This simple-to-use tool offers instant & effective results. This tool helps the user to block suspicious URLs that the user gets through emails and gathers in-depth threat intelligence data regarding the URL.
Google Transparency Report:
This one is an excellent URL scanning service which is very trustworthy. It lets you find embedded malicious infections. You only have to put the link that you want to check and then tap on enter to continue. Google safe browsing technology warns the site owner via the search console when it detects harmful websites.
Google showcases cautionary messages in web browsers and on Google Search when you will try to access it. Its own proprietary technology can recognize malware, whereas several famous URL checking tools use other providers for scanning.
PhishTank:
This one is a global community repository that finds information about online phishing. When you use this, you can determine whether a link is secure or not instead of searching for any malicious infections. It maintains a major record of websites which are engaged in phishing activity. As a result, you can check for susceptible links and determine whether the sites are secure to view or not. It includes an open API which programmers & academic researchers use to incorporate anti-phishing information into existing solutions.
VirusTotal:
It uses an aggregated data methodology which can identify malicious URLs. In this case, your job is to enter the link in the input field. Then, you need to scan the website by tapping on Enter. It can offer both public & private API Services for programmers. They use the APIs to develop a customized tool to check URLs on your website. But remember that they will have the permission only for non-commercial purposes.
It tests the file hashes, IP addresses, and URLs. Besides, VirusTotal uses more than sixty other services to cross-reference all current virus scan results and then detect malicious links. It shares test results with the security community for future reference.
IP Quality score:
With the help of this URL checker tool which is highly recommended, you can scan for malware infections and Phishing Links. Your job is only to input a URL. Then, tap on Enter to begin the scanning process. The tool tests the link using a blacklist registry library & deep learning algorithms.
You can use live data analysis and current threat info to perform a phishing inspection. It allows you to look for fake websites used frequently for spamming. In addition, it can display risk scores, status codes, content types, and web server names.
ScanURL:
With the help of this autonomous web service, you can scan harmful file inspections. It accepts the URL query input via a protected HTTPS linkage. ScanURL scans websites & URLs by using famous 3rd party web services.
This URL scanner comes with a simple-to-use interface. It offers basic "how-to" guidelines to detect malicious links. Additionally, sharing test results is possible with other members through a shareable link. This tool polls Google Safe Browsing Diagnostic, PhishTank, and Web of Trust. Once you get the results, you can understand whether you should navigate to the site or not.
Email veritas:
It offers a trustworthy URL scanner tool allowing you to scan a website or link on the internet. You only have to put the web address and hit the "Search" button to continue. After that, it gives a detailed assessment report on potential threats.
Kaspersky VirusDesk:
With the help of this effective Website URL checker tool, you can scan malware of any website for free. The tool lets you check for suspicious files for viruses & exploits. After submitting any website's URL, it scans through this. Then, the tool gives you a clear report on the threats which it has identified along with other useful information about that site.
There exists an intuitive dashboard in this tool which can provide simple 'how-to' guides letting you learn how to scan files and detect malicious links. In case you are not satisfied with the scanned results, tap on the 'Disagree' option. Then, Kaspersky researchers will investigate this.
PSafe Dfndr Lab:
Psafe company specializes in security and privacy. While the dfndr lab tool is simple to use, it lets you test a URL with one tap for safety. You need to copy the link about which you have doubts from an email, web page, instant message and put the link into the search tool. Then, your task is to tap on the Check URL to view the result.
If you see the website in the dfndr lab database, the site will inform you whether you should trust this or not. If the site is unavailable, a message will appear: "If you are not 100% confident in the URL or website, you should not click on it."
The dfndr lab depends on machine learning to identify "potentially unsafe URLs." Besides, you can see links cross-referenced with suspect URLs from other resources.
The Bottom Line:
This article lets you know about the best URL scanners which can help you to identify malicious links to prevent damage to the systems. Just follow the internet safety rules before you click on any suspicious link so that you can protect your system from getting infected with malware.
Frequently Asked Question:
How do you check if a URL is safe?
In the Transparency Report, Google offers a free tool through which you can check if any site has hosted malware in the last three months. You just need to navigate to https://transparencyreport.google.com/safe-browsing/search and then put the link in the search bar under "Check site status".
It contains a trove of sensitive information that hackers, spammers, or cyber criminals can use for taking over accounts, performing identity theft, or running phishing campaigns.
Safe Links analyzes non-whitelisted links for known malicious sites. Once any URL is detected as malicious or suspicious, you will get blocked from opening this once you tap on this. You can see a warning message instead of going directly to that site.