Blog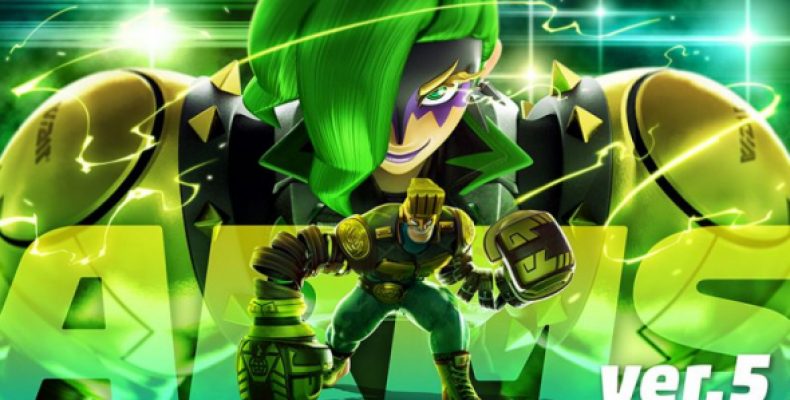 Nintendo Arms Gets Its Last New Character
Nintendo top favorite game Arms has always had a tremendous fan following and people are always anxious on updates. The gaming company had promised a fresh new update in the form of a character and sure enough they have not denied their die-hard fans before the year ends. Users have waited with baited breath to see what new update and new character will be added to the version5.0 that has generated curiosity in a few videos online. That air if expectancy is finally over and gamers can finally get a feel for the makeup of the new personality waited for.
The latest character to be added to the list of amazing ones that players find so dear is Dr. Coyle. One thing unique about Nintendo is that they have always kept updating the game with newer characters to keep the pace alive and kicking. It seems almost evident that Nintendo is supporting Switch by having Arms supporting it.  They are definitely using Arms to promote a number of worldwide tournaments to help Switch gain popularity. Although many would debate if Switch can ever gain the immense heights scaled by their Super Smash Bros. nevertheless now that their update is here, just go on and power your console and the update should kick in right away.
The newest member of Nintendo ARMS is simply a fantastic personality
So, Nintendo Arms the unique boxing game has the newly updated character Dr Coyle who, some would say is the ARMS Lab Empress. This one is considered the ultimate update, however Nintendo will keep on updating various patches pertaining to Balance every once in a while. To explain the new character Dr. Coyle is quite an exciting task as she is a truly remarkable personality. It is apparent that Dr. Coyle wants to be the most commanding and mighty fighter of all times. She is not afraid to test herself in a format devised by her own experiments
Nintendo has taken almost 2 months to launch Dr. Coyle since it last introduced Lola Pop and Max Brass. That of course is understandable as this is to be the final character from their end in the lineup of Arms fighters to join the ranks. Since the launch of Arms, aficionados have been blown away by the amazing cat of characters, the touching music and the colossal fighting match that ensues. No wonder they are reported to have sold well over a million pieces since their month of release. Then after a long gap without any notable updates things were getting a tad monotonous perhaps. That's when this update makes a huge change and brings a fresh lease on interest to those that have this game.
Nintendo has been given a host of amazing features
Describing her in a little detail, Nintendo says Dr Coyle has been devoted in making herself super strong by devoting herself to ARMS research. Her constant aim was to be the winner of the ARMS grand prix and what makes her ability noteworthy is a special power. She can remain floating in midair for as long as she wants and also turn invisible at the touch of a special button. In fact there are a number of unique feature in her, so what are you waiting for, just turn on the console, update and see for yourself.