Blog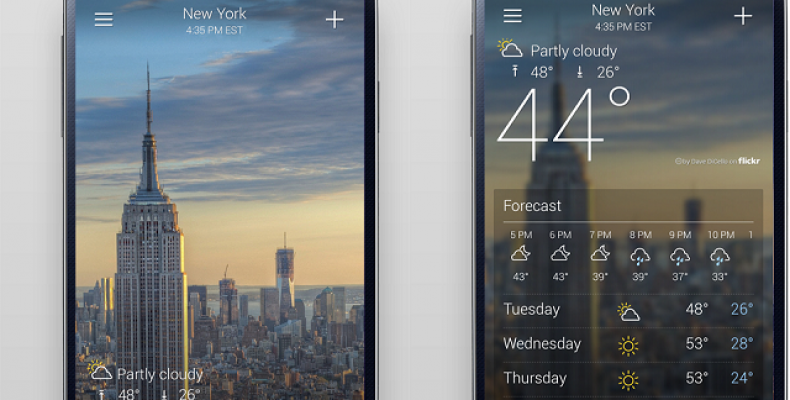 8 Best Weather Apps for Android and iOS
Best weather apps for Android offers day-to-day temperature and precipitation activity of a place at a particular time to the maximum level of accuracy. Weather Forecasting is important to predict rapid and abrupt climate changes; above all,  we need the best weather apps to help determine future climate expectations. The weather apps provide us accurate forecasts to enable us to make an up-to-date decision in advance.
Depending on the weather apps, we may also get additional information like humidity level, weekly and monthly forecasts, and precipitation level of a particular place for free that too in no time.
The inbuilt weather apps of your iPhone or your android phone may not be perfect for a particular need. At the same, some third party weather apps pose a security risk to your phone and private data. However, We are well aware some of the weather apps are facing lawsuits for selling your private data. Hence you need to get a safe and best android weather app from Google Play Store where thousands of weather apps are available.
8 Best Weather Apps for Android and iOS
I hope this post will surely help you to select safe as well as the best android weather apps for your Smartphone.
Here are Eight best weather apps for Android and iOS of our choice for your Android and iOS devices.
Google Weather Apps:
Google weather apps are one of the very best Weather apps with clean design. It is so easy to receive the weather conditions in your current location with one click.
Features
It is very light.
It offers Local weather with maximum accuracy
Forecastle- Offers hourly and daily forecast
Weather Map service is available.
Local weather radar is free with radar scope.
Forecast app offers Local and worldwide forecast
Current temperature in Celsius and Fahrenheit
Sunrise, sunset time according to the time zone of the place.
In addition, Moon cycle and Moon phase are available.
Above all, it offers real-time temperature, humidity, atmospheric pressure, wind direction, Hourly or daily prediction with early storm warning, and more. You can track the weather in multiple locations.
Best Weather Apps for Android by IBM- The Weather Channel
The Weather channel owned by IBM is one of the best weather apps for Android and iOS. It offers local hourly, daily, and weekly forecasts and real-time rain alerts. This Weather Channel provides an accurate weather forecast 15 days in advance to schedule your plan accordingly.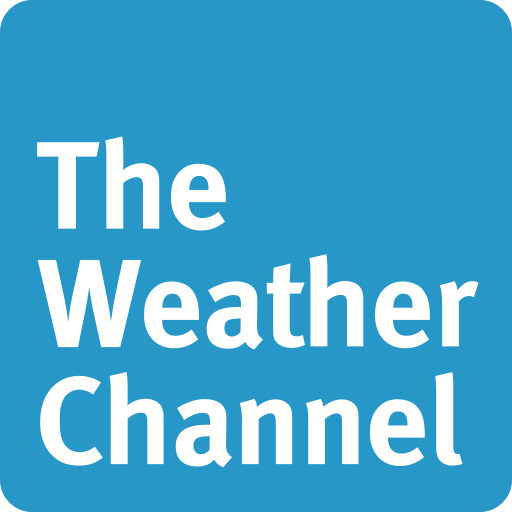 Features:
Live weather Radar
Pollen Forecast
Strom and Hurricane Tracker
NOAA alerts
Hurricane tracker with practical GPS Map
UV Index and Weather Maps
Strom and Tornado tracker
Above all, it recently released Incidents Map of Covid-19
A Premium version is also available.
AccuWeather weather forecast and Live radar maps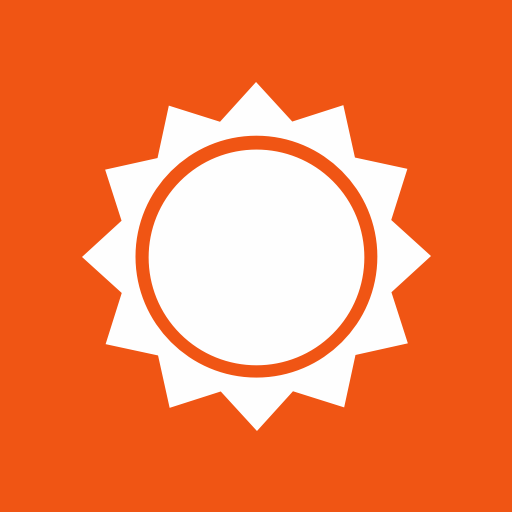 AccuWeather offers live weather forecasts, storm alerts in real-time and superior accuracy.
Features:
AccuWeather offers real-time alerts on demand
Accurate storm alert
Live storm radar
MinuteCast feature- which can predict rain on a minute by minute basis
Above all, the Weather forecasting is brought to life rending real-time videos
It is one of the best weather apps for Android, which is more reliable.
Best Weather Apps for Android- 1Weather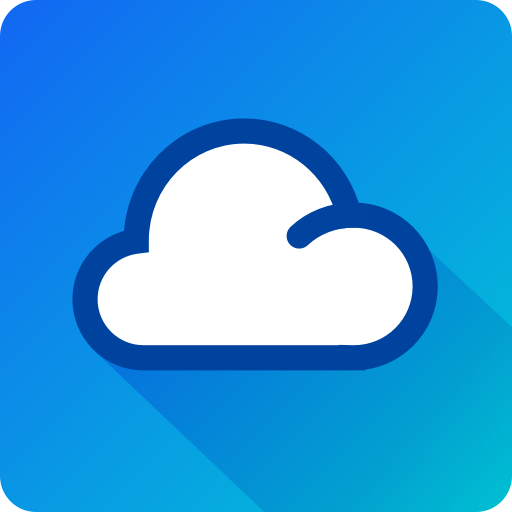 The 1Weather features with a clean and latest design. It is the most comprehensive and more intuitive mobile weather Apps.  It is Available in both Android and iOS  version to download.
Features
12 weeks precision cast from renowned meteorologist
Real-time local weather forecast for millions of worldwide locations
Not only hourly; detailed extended forecast
Live animated Radar for the early warning- Only for Locations in the United States
Enhanced cloud layer for International Locations
Can save multiple locations for your convenience and easy access
In addition, "Today widget" exclusively for iPhone users is availableAb
Yahoo Weather Apps
Yahoo Weather Apps is one of the highly acclaimed weather apps featuring stunning photos that match the current weather condition. It offers a more accurate weather forecast. It comes up with the home screen weather widget to access the latest weather information easily and immediately.
Features:
Detailed Weather forecasts
Acclaimed design with perfectly matched with the location-based images
Interactive Satellite wind and heat maps
In addition, Animated Sunrise and Sunset times with wind and atmospheric pressure modules are there
Above all, Humidity sensor with the chance of precipitation.
You can get the detailed weather information with a vertical swipe, and with a horizontal swipe, you can access your favorite locations.
Weather Forecast:
The weather forecast is one the best weather forecast app available in the Google Play
Features:
Accurate weather information for everywhere and anytime
Real-time storm, ice, Snow reports and forecast
Detects weather forecast of your current location automatically
Real-time weather map
Humidity precipitation probability
Sunrise and Sun Set time chart
In addition, Real-time weather map with radar animation is available
It offers high-quality weather forecast application on your Smartphone.
Weather- Free, Best Weather Apps for Android

 
Weather app allows you to find out accurate and detailed weather forecasts where ever you are. It searches for your location automatically and furnishes the current weather status of that location. It comes with Modern UI design, which is very easy to use user interface.
Features:
Real-time wind force and direction, temperature and pressure
Sunrise/ Sunset time
Weather Radar and Rain Maps
Moon Phase
Supports Geo-Positioning
It almost supports all languages.
Above all, it offer precise weather details even if your GPS is switched off.
Local Weather Forecast App
Best weather apps for Android provides the most accurate weather forecast details with lovely weather widgets.
Features:
Detailed daily forecast
Location-based forecast for multiple locations
Status bar info
The current weather condition in real-time
Doppler Radar- to track tropical storm
The impacts of weather forecasting on our activities are very hard to emphasize. In addition,  The technology development transformed how we get the weather forecasts. The Best weather apps for android offer greatly localized forecasts in a wider time frame. However, There are hundreds of weather apps available in Google store alone. With this so much choice, you cannot select a reliable weather app of your own. In conclusion, I hope this post may help you in this Endeavor.