Blog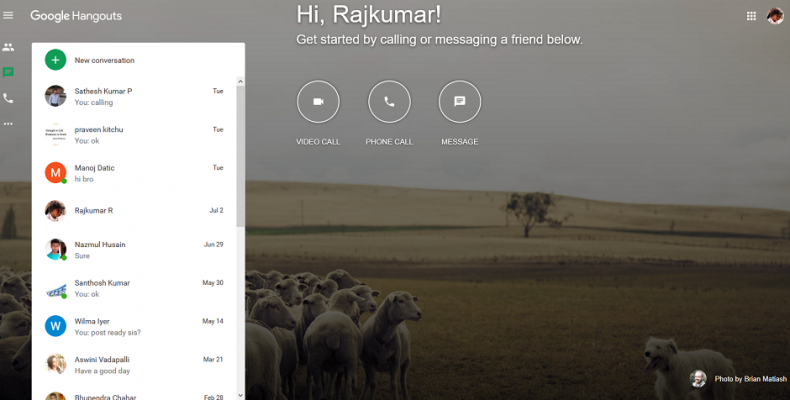 Google Meet Vs Hangouts- Video Meetings
 Due to the Covid-19 quarantine and lock-down, people who still work from home have been using video call apps to limit their social meetings. There are lots of video call apps that provide quality service. In addition to all apps out there, Google also offers its best suite of tools- Google hangouts and Google meet. And in this post, you will read about Google Meet Vs Hangouts.
What is Google Hangouts and Google Meet?
Google hangouts are a communication software developed by Google back in 2013. It is the instant texting, voice call, and video call app that is tied up with your email account. The chat histories are being saved, which enables the user to sync them with their devices.
Google Meet is the all-new enterprise solution offered by Google for all its G suite users. You can use the app for making HD voice and video calls. Google Meet was first named as Google Hangout Meet. Later it was renamed, which is much better.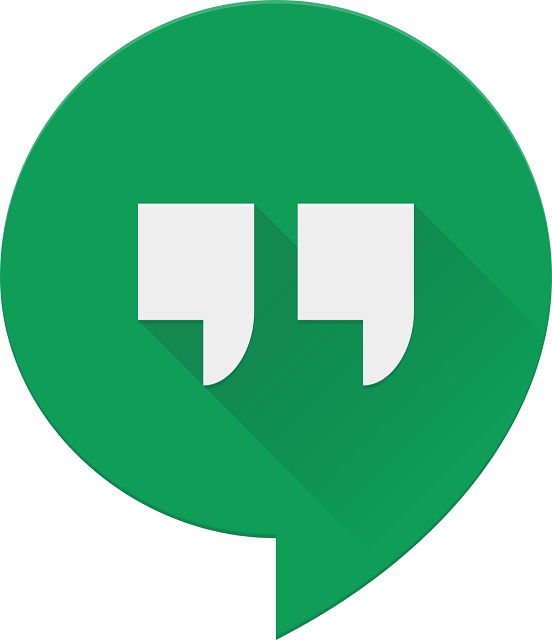 Google Meet Vs Google Hangouts- Features:
Number of Participants:
Google hangout can be accessed by anyone who has an email account. Hangouts can support only ten users in a video call and once can text up to 150 users. There is no streaming feature available. This app is best suited for personal use and small group meetings.
At the same time, Google Meet helps you with large level video conferencing. The basic level supports you up to 100 participants, and there is also the support of up to 250 participants. In addition to it, the top enterprise-level allows 100,000 viewers on a live stream.
Here when we compare Google Meet Vs Hangouts, the classic hangouts are best suited for personal use or small group video conferencing. At the same time, the all-new Google Meet is best for large level video conferencing.
Supported Devices:
Google Hangouts is available in-app for Android and iOS. It can also be accessed through a browser.
The Google Meet can also be run in the browser without even any plug-ins or apps. The app is also available in Android and iOS.
Auto Caption:
People who speak different languages also take part in meetings. It becomes very difficult when you don't understand what the other person is saying. At this time, Live Captions comes to rescue you. Yes, all new Google Meet provides you with this option. To enable this option, you need to click on the "Turn on Captions" option. And then you will see the live transcript of what people are speaking.
Unfortunately, the classic Google Hangouts doesn't provide this option.
When we compare Google Meet Vs Hangouts, Google Meet could be best selected when you need to attend meetings with people who speak different languages.
Usage without internet:
What will happen when you need to attend an online meeting, but your internet connections aren't working? Very terrifying right!!
But you don't have to worry Google has a solution for you.  In the Google Meet, you can dial the number provided for the new meeting setup. By entering the meeting code, you can join the meeting without the internet.
Google Hangouts doesn't provide this feature. You need an internet connection to dial to join any meeting.
Obviously, Google Meet will be a better choice when Google Meet Vs Hangouts based on using without the internet.
Recording the video:
On Google Hangouts, it isn't possible to record your meetings. You will need some software or an app to record everything.
At the same time, you can record all your meetings in Google Meet with an extra setup. The recorded video saved in your device's storage.
The Google Meet can be preferred in case you need to save all your meetings for future use. So again, Google Meet wins the comparison of Google Meet Vs Hangouts.
User Interface:
In Google Hangouts, you can't see everyone who is participating in the video conference or meeting. Only one participant will take the entire place, and others will be seen in a small horizontal strip. This will not be best for a bigger meeting setup.
The Google Meet developed with a better User Interface. You can see everyone present in the meeting on the grid, or even you can see them one by one.
In Google Meet Vs Hangouts comparison, Google Meet has a better UI that will provide the best experience.
Pricing:
Finally, the product's price will only make any consumer or user buy the product. Price is the most powerful factor that will convince users' minds while selecting their best software or apps.
Google Hangouts is absolutely free for everyone. To use Hangouts, all you need to do is simply sign in to your Google account. And here you are, you can use the free Google Hangouts.
On the other hand, Google Meet is free for Google account users without G suite until 30 September 2020. You need to use G suite for accessing the meet for video conferencing. Yes, Google Meet, a paid software. Its price ranges start from £4.60/$6 for basic, £9.20/$12 a month for Business and £20/$25 a month for Enterprise.
If your company is very economical, you can choose Google Hangouts. And if your company is more sophisticated, you can pick Google Meet. Here in Google Meet Vs Hangouts comparison, the choice depends on your economic position.
Google Meet Vs Hangouts: A conclusion
Both Google Meet and Google Hangouts provide many useful features that are user friendly. Since the Classic Hangouts was launched much before Google Meet, it lacks few updated features that Google Meet provides.  But still, some users prefer the Hangouts more than Google Meet since they are used to it. Google has always put all its efforts into making the best app for its users. Hope this Google Meet Vs Hangouts comparison blog post has helped you choose the best Google product.