Blog
10 Best Android Shopping Apps in 2022
Gone are the days where we used to visit the market or stores to purchase some clothes, electronics and other items. In this modern era, people love to shop online through their mobile devices. If you love to shop online and searching for the best Android shopping apps in 2020? Then don't worry we'll let you know about that in this post.
Shopping through the Android apps has been pretty much easier but finding the Best Android Shopping apps is a daunting task for users. So, we've come up with this 15 best android shopping apps post.
Let's get into the list of the 10 best android shopping apps in India:
Best Android Shopping Apps of 2020:
We have tested lots of e-commerce apps to find this list of best Android shopping apps. So, you can use this best list without any trouble. Almost all the shopping apps are free to download, so let's go to the list.
Best Android Shopping Apps Amazon: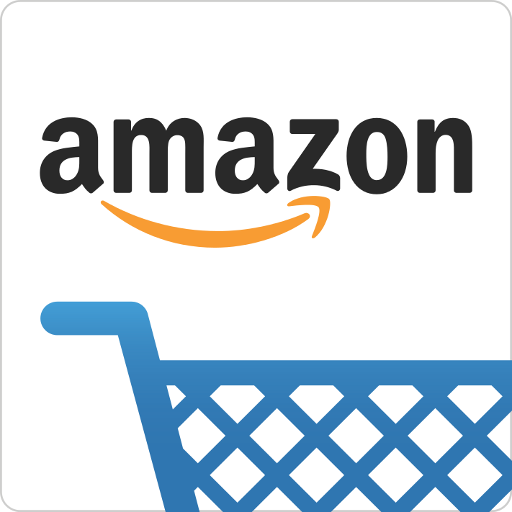 Amazon is one of the most popular shopping apps in the world. Almost all people know about this popular e-commerce portal because It's the best and giant eCommerce network with millions of products.
In Amazon, you can get millions of products in thousands of categories so you will have endless options to shop. Literally, on amazon, you can find anything you want. Even you can shop on the Amazon pantry to get food and beverage items.
Apart from these Amazon offers great discounts and special lightning deals of the day where users can simply pick product for the best price. From branded items to non branded locally made items you can find everything online in Amazon site.
The App's user interface is great and overall it's quick, simple and easy to use the app. If you want more features and faster delivery of goods from amazon? then you have to take Amazon Prime account. It costs around 999 INR per year and has great benefits.
Most Popular Android Shopping Apps- Flipkart:
Flipkart is another famous e-commerce shopping apps for android in India. This app was mainly introduced for the majority of Indian customers to make their shopping experience smoother. Before the Amazon has entered into the Indian market Flipkart was the supreme eCommerce app in India. It also has a great customer base today even after the cutting edge competition from Amazon like apps.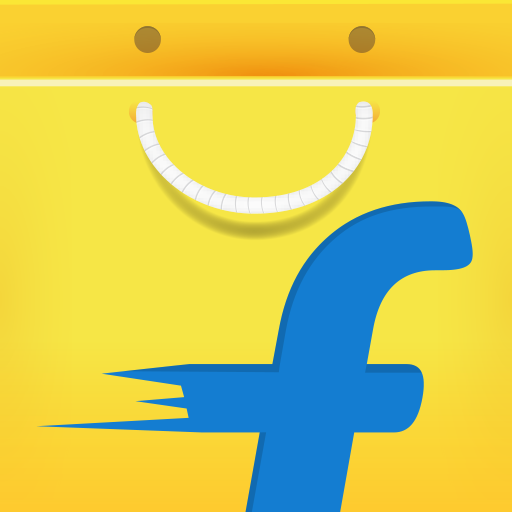 Similar to the Amazon, you can find almost anything and any product on this App. You can find different categories of products at the best prices. Apart from that, you will also get special deals like big billion sales and so on.
Lots of brands have exclusively partnered with Flipkart to sell their products on this giant eCommerce platform.  This app lets you access all the products with ease. You can easily track your products, ratings and much with this amazing app.
E Commerce Android Shopping App Paytm:
Paytm is the other best eCommerce Android Shopping app in India. After the post demonetization phase of India, paytm has picked up its mobile wallet transactions.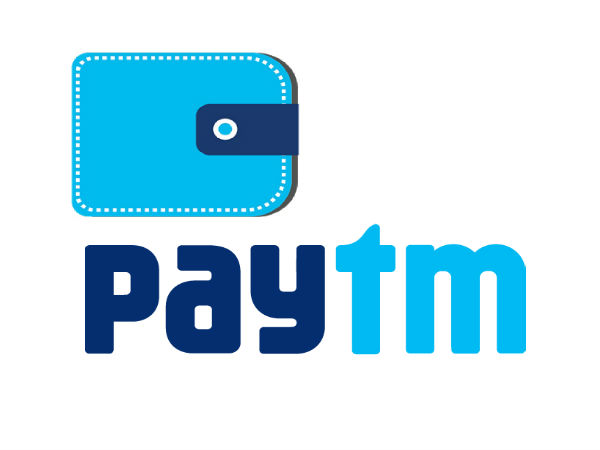 At that time, they have partnered with stores to start their e-commerce shopping hub. The products on sale in the eCommerce store are available in other shopping as well but paytm offers the best cashback on those products.
In general, 80% of the paytm products offer cashback and thus its best for users to purchase products. The other advantage of paytm shopping app is you can purchase products directly with paytm balance. So, this is one of the best Android Shopping apps in 2019.
Upcoming  Best Android Shopping Apps Myntra:
Are you striving to do your birthday shopping or want to purchase a dress for occasion then you will find Myntra as the best option. Myntra is one of the famous Android Shopping Apps in 2019. This is a giant online shopping network presently owned by Flipkart itself.
This app has all the national and international brands to shop from. Along with that this app has great deals and coupons as well. Its various designs and collections makes it special and mouth watering deals helps you save some money on shopping.
Snap Deal:
Most of you might have heard about this Android Shopping app because it's quite famous. Although it's not big like Amazon, Flipkart and Paytm but it has its own presence. This service has some good products on offer and its app looks great.
SnapDeal has over 65million options to choose from different providers. Compared to the other products you can find out Snapdeal products are high quality. The only thing you dont find in Snapdeal is the whooping and mind-blowing deals which are provided by Amazon and Flipkart.
But, if you are a customer who is striving to check out the best products and good delivery then you can opt for Snap deal. Coming to its app you can literally say it as great because it has zero lag and great performance.
Best E-Commerce Website EBay:
EBay is used to be the best eCommerce websites in post time. But, at present it little bit down. Its down mainly due to the competition but it still offers its service. Frankly, speaking eBay is  a strong brand in foreign countries but in India it has so-so reputation but has good products.
EBay has the highest number of products on offer with lots of benefits and discounts. The Company might have lost its postion in rankings as per the competition but still it has enough stuff to compete with others. Its deliver is faster and has good app and user experience.
Tata CLiQ:
Tata CLiQ is less known shopping app but it's great for online shopping experience. It's a Tata's owned product and this app does work effectively then lots of other apps. In this app, you can find lots of products such as Fastrack, Westside, Croma, Voltas, Tanishq and more. Generally, all the Tata Owned compaines and brands products are offered in this special app.
As Tata has lots of companies under their belt so you can find products in all the categories. Tata CLiQ usually offers good amount of deals and discounts so you can make use of them.
ShopClues:
Shop Clues is another interesting Android Shopping app in 2019. It is well known as the middleman marketplace. Shop Clues is a growing brand which is targeting India's Medium level earners with Cheap and best products.
The Main attractive features of this ShopClues is its prices and discounts. It does have unbelievable prices and discounts than any other shopping sites. According to the stats, ShopClues is offering hefty discounts on 5 crore products from over 13000 categories products.
So, you can use this app to purchase the best products you like for best prices. Previously shopclues app is not that great but its newly updates made it look good.
India Mart:
IndiaMart is not a renouned word in online marketing when compared to Amazon and other top brands. But it has its own reputation. This app is targeted for users who wanted to shop in huge quantities for their business needs or other occasions.
This special app allows you to do the wholesale purchase in good prices from different sellers across the contry. The other part is this app allows users to upload PDFs or other documents for verification to allow you to expand business circle. If you are having any business then indiamart will be good place or if you want to buy items in bulk then indiamart will be your choice.
Naaptol:
Most of you might have heard about the Naaptol because it is advertised in newspapers and has its own channel for advertisment purpose. It's one of the Android shopping apps you should check out in 2019.
Naaptol has lots of products and its huge number of products will blow your mind. It has attractive rates and these products are usually sold by the local retailers so it comes for wholesale prices.
These are the 10 best Android Shopping Apps in India you should check out in 2019. If you want to check out other posts then visit our blog.