Blog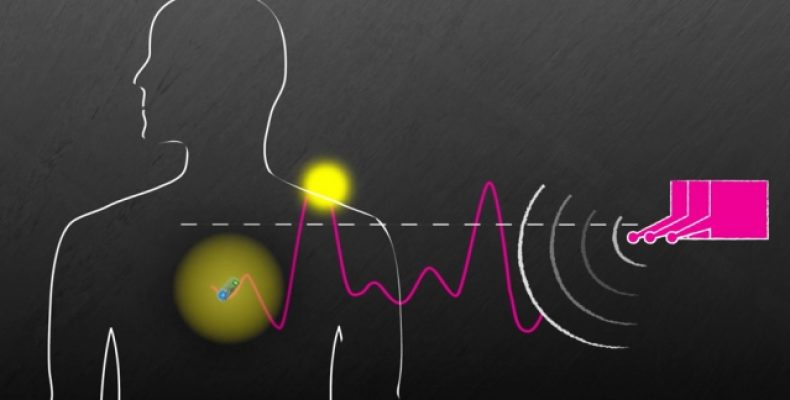 Wireless Power System Can Power Devices Inside the Body
Wireless power system could control Devices within the Body
Scientists have come up with a new way to interact with devices embedded deep within the body. Now you might be thinking what devices embedded deep within the body? These devices help in monitoring the conditions in the body, administer drugs or can be used for other medical applications. Having devices implanted in one's body is one thing but powering them up or relaying information to them from outside the body is a whole other gambit. This is where wireless power system come into play.
Researchers at MIT and scientists from Brigham and Women's Hospital have found a way a wireless one to be exact to communicate and power up these devices. You might also ask why can't these devices be powered up with a battery? One of the factors keeping the device small is that it does not need a battery and plus having a battery means changing the device when it runs out of juice, which will not be required if the device is powered by a wireless power system.
The new Wireless Power System:
Researchers have found that devices implanted deep in human tissue can be powered by a wireless power system or with radio waves that can safely pass human tissue up to 10 centimeters deep from a distance of one meter.
Having no need for a battery, means that the devices can be as small as a grain of rice, or as scientists anticipate, maybe even smaller than that.
Communicating to the device through a wireless power system:
Being powered by a wireless power system is not the only thing that can be done with the research. Having communications to the device and from it is also a part of this research.
Scientists believe that these devices will not only be able to sense conditions within the body but will also help in administering drugs within it.
In the brain these implanted devices powered from wireless power systems can deliver an electrical current used in deep brain stimulation to treat diseases like Parkinson's or epilepsy. Wireless power systems could also give off light to increase or decrease neuron activity through optogenetics which could be used in the treatment of many neurological disorders.
Difficulty of wireless power system:
One of the main hurdles scientists had to overcome when it came to wireless power system is that radio waves which are an integral part of a wireless power system tended to dissipate before reaching the device implanted deep within the body.
Researchers then came up with a solution known as "In Vivo Networking". With this system, a series of antennas are used to give off radio waves at different frequencies. As these various radio waves travel they combine at certain high points and overlap, thus providing enough energy to power an implanted device within the human body.
With this technique of wireless power system, researchers don't even require to know where in the body the implanted device is located as the power can be transmitted over a large area with these wireless power systems.