Blog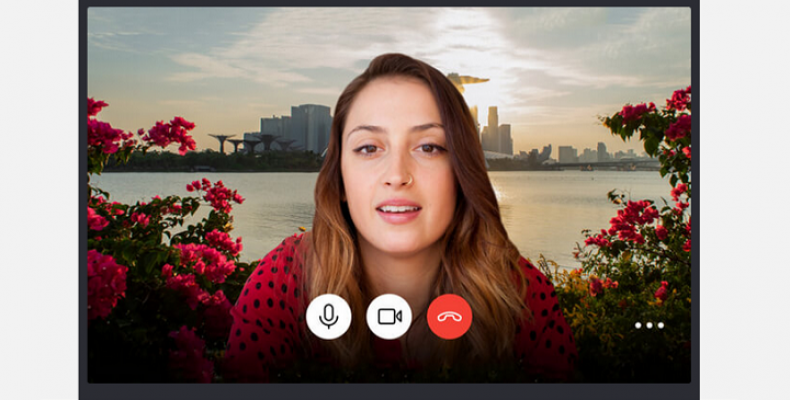 Video Chat Apps to Keep in Touch With Friends and Colleagues
Due to the baneful raise of Corona virus, the alteration of social distancing is inevitable. Due to social distancing making use of video chat apps for video calls is increasing.
There are hundreds of free video chat apps available. If you are not tech-savvy, then selecting a best-suited video chat app will be cumbersome. Here are some best recommendations from our side to help you out. We have weighed and listed the pros and cons of every free video chat app here. Therefore you can safely and securely connect with your friends and relatives. Besides, you can enjoy some fun features of the apps too.
We focus on the free video chat app that come free, easy to use a feature, multi-platform with fun elements like games and fun activities. So we have prepared the list of best video chat apps, whether you are working on a desktop or using an Android Smartphone or an iOS device. Most of the apps are better suited for individuals and family chatting, while other apps are better for working groups for remotely working with their colleagues.
How to select the best video chat apps?
Usability and security are the most crucial factor for a video chat app. The fun features and other features are secondary. The Video call app must be simple to make, receive video calls. It must have a perfect user interface to invite friends and other connected peoples to call. It must be compatible with your operating system.
The video calls must be end to end encrypted. Hackers, government agencies, service providers, or any other middle person cannot intercept and read your video call. If the video calls are end-to-end encrypted, then the video calling apps provider himself decode your message. Therefore end to end encryption is mandatory for the best video chat app. Apart from that, we have to consider the latency or the time delay in the video call streaming and the maximum number of people allowed to join in a call. And extra features like bells and whistle to refresh the monotonic video call into a live one.
Best Video Chat Apps for Bigger Groups:
Zoom: 
Recently the corporate video conferencing tool Zoom reached its zenith. Recently it reached more than two hundred million user bases. You can download the zoom app to your desktop. When you are in video conferencing, you can upload your favorite picture as a custom background.
With a face filter called Touch Up My Appearance, you can enhance your appearance and share your screen with every participant in the video conferencing at the same time. Furthermore, you can add up to 100 participants in one go. So you all one hundred can practice, preach, or share your thoughts. Zoom is popular among the working groups.
It has a robust feature set to support multi-platform video chats. Besides, it is available as a web app on desktops and downloadable app for your mobile phone. It has screen sharing, live annotation, and end-to-end encryption. In Zoom, one-to-one video chat is free, limited for 40 min, to three or more people.
Zoom Features
For a 15$ Pro subscription, you can have up to a hundred people on the same video chat. They recently released Zoom 5.0, which complies with the AES 256-bit GCM encryption standard with added password protection to curb Zoom bombing.
Zoom free plan includes all the essential features for video calling. There is no restriction for the number of meetings, and users can join either by calling from the phone line or the zoom app. Video quality is 720p, and audio is perfect in stable internet connection, which is a useful feature.
The setting up of virtual background provides you with added privacy and professional touch. Users can share screens and explain them with whiteboard functions. It works on multi-platforms like iOS, Android, iPad OS, macOS, and windows. You can integrate Zoom with Chrome and Outlook. Integration of Zoom with some third-party applications like Salesforce, Skype, HipChat, Box, Dropbox, Okat, Google, Marketo, Eloqua, Zapier, made easy now.
The free plan comes with local recording, and the paid options support the cloud recording. The paid subscription has some additional benefits like user grouping and management with the admin dashboard to guide and keep track of the video conferencing and the participation.
Pros: 
Seamless to use
Participants can join by a publically shared link from anywhere, and they need not download any software.
No latency issue, it works perfectly fast even with greater load
Easy to manage groups and members by the admin
Public and private chat possible in the course of the meeting
File sharing option
Can Use multi calendars
Annotation tools are available
HD video and HD voice, Full-screen view with simultaneous screen sharing
Unlimited VoIP with partner integration
SSL encryption and AES 256-bits encryption
Cons: 
Initial Meeting setup is a little bit confusing
Have some worrying problem with privacy and security
Zoom Bombing Issues
Zoom sends data for some advertising purpose
It is using Chinese Servers
Overall Zoom is perfect for Video chat
Video Calling Apps for Work
Skype- A communication tool for Free Video chats and calls
Skype, the cross-platform, and network-intensive program owned by Microsoft. It has a free and paid version. Skype to Skype video chats or calls is free across the world. Users need to pay only when using premium features like voice mail, text messages, and calls to landline or mobile out of Skype. Even you can use Skype on any Xbox video game console.
You can do Skype group video calls up to 50 people. You can do regular phone calls for a nominal fee. Like any other Video chat apps, it also has browser clients and is available in all gadgets of multi-platforms. Since Skype supports international calling, it is a comprehensive solution for family and friends of farther countries.
It has a screen sharing option with live transcription and translation. The paid version has some more benefits. Skype audio and video quality are excellent. It is one of the best apps for video calling and VoIP services. Recently Skype revealed that is having more than 200 million active users. The video calling app Skype is best for computer users, whereas WhatsApp preferred for mobile phone users. In terms of Data consumption, Whatsapp consumes less data than the Skype app.
Pros:
Skype is easy to use, perfect for video call conferencing
Emojis used in chats make conversation lively
Email notification feature when we missed a message option
Best user interface
High-quality audio and video calls
Screen sharing option
Scheduling and inviting is possible
Highly compatible with all platforms
Bots for various fun tasks
You have the liberty to build a bot using the Microsoft Bot Framework
Cons:
Skype requires the internet for it to work
No access to emergency services
Non-verbal communications may be missed
Potential security and privacy concerns are there
Video Chat Apps for Friends and Relatives
Facebook Messenger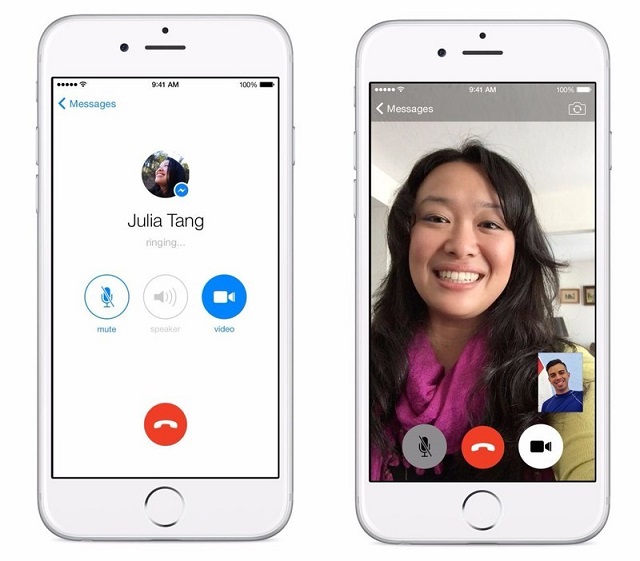 Facebook Messenger is compatible with multiple platforms. You can stay connected with your friends across various devices like desktop, Android, and iOS.
With Facebook Messenger, You can loop with your friends and family with unlimited video chat, and it works across platforms. You can host group video calls with up to 8 peoples with HD video and audio. In addition, You can use interactive video features like face filters. You can send messages and unlimited high-quality video calls across the world without sharing your mobile numbers.
And, You can record and send video and audio messages. You can use custom emojis, gifs, and stickers to enhance the live chat. Moreover. However, You can add more filters and special effects to your video calls. In Facebook Messenger, You can share an unlimited number of files, videos, and photos with your friends and relatives. You can send and receive the money within the US. However. You need not use multiple apps for text message and messenger.
Pros:
Sending and receiving is very quick in Facebook messenger system
Users can make free calls
Cons:
More advertisement
With their conditions 100 percent privacy is not assured
Drain more battery power
Consume more storage space (100+ MB)
WhatsApp Messenger:   
WhatsApp is a free voice and text messaging apps. It allows video calls and messages across the platforms. Whatsapp works on devices with various operating systems and computers.Besides,  It uses your Wi-Fi and cellular data to make one-to- one calls or group calls. In addition, It is beneficial for calling friends and relatives and small workgroups.
The WhatsApp allows the user to make free audio and video calling and text messages. You can send documents and files for free. You can establish a video chat with up to four members maximum. It has in-app support for video playback from both Facebook and Instagram.
You can share your location and broadcast your status to your contacts. However,  You can set notification alerts, email chat history, shoot videos or photos within the apps, and simultaneously broadcast them to multiple friends. You can customize your wallpapers. WhatsApp user interface showcases all chats in text bubble format with time stamp and notifies the sender when the recipient reads it. WhatsApp allows you to create multiple groups with up to 256 friends or relatives.
It has an end-to-end encryption facility like Zoom. All messages can be read-only by the sender and receiver thanks to end-to-end encryption. WhatsApp has more than 50 million daily active users in over180 countries.
Pros: 
User friendly
Can share live location with your friends your contact list
Can do audio and video calls for free
You can email your WhatsApp conversation
It imports your contacts automatically
Ads free, less data usage
Notify message delivery
Cons
No Face filters like other video calling apps
No in-built virtual assistant
You will not be permitted to upload pictures more than 16 MB and files 100MB
No animated stickers and GIFs
It doesn't have logout option
Needs internet connection
Best Video Call App for Android Users
Google Duo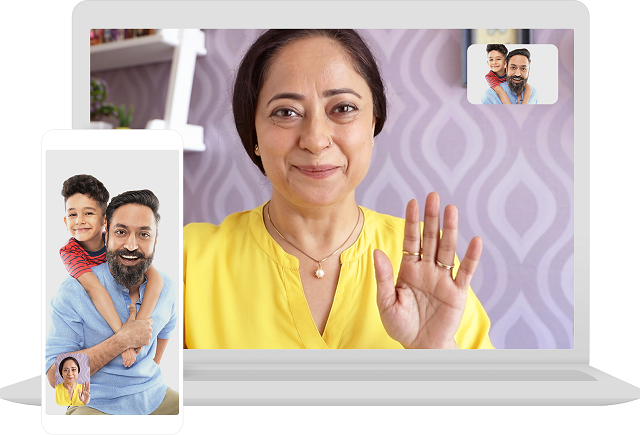 Google Duo is a high-quality video chat app available on Android and iOS. It is a free, end-to-end encrypted app. Apart from video calling, it allows you to record audio and video messages if the receiver doesn't answer your call. You can enhance your video chats with special filters and effects. Google Duo now allows up to 32 peoples in group video calls.
Its exciting features are KnockKnock. This feature lets you know who is calling you before you connected with that person's live video feed. You can enable or disable low light mode according to your need. The data saving mode automatically adjusts the video quality of the video call from 720p HD to limit the data usage.
The android device users can create a Google Duo account without a phone number. New AR filters added, and it allows users to superimpose animated flowers or cartoon characters over their faces during the video chat. One hundred sixty-eight new emojis are available with variation in gender and skin tones.
Pros:
Easy to use
Fast, secured and reliable
High definition video quality
Offline video messages
Best Video Call App for iPhone Users
FaceTime
FaceTime App is one of the popular video chat apps to chat with your friends and family. This app is developed by Apple exclusively for iPhone users. It comes pre-installed on your iPhone or iPad. You can add up to 32 members for a session. FaceTime audio call offers better call quality than the regular phone calls because it is a VoIP service.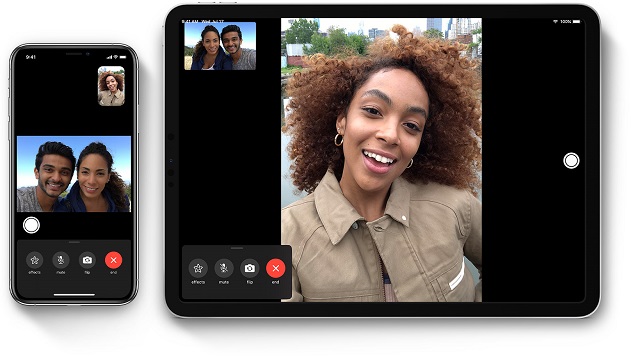 With Automatic Prominence turned on, it makes people's tiles change size depending on who is active in the conversation. If you are using the Eye Contact feature, it tweaks the FaceTime Video to make it look like you are making eye contact with the person you are talking to.
Pros:
Can reach your contact phone numbers or with Apple ID
Can make audio and video calls
You can add 32 members in Group FaceTime
Use Animojis, stickers, and to make your FaceTime Call more pleasant.
Can create favorites for quick access
Picture in Picture mode is available.
Capture a Live Photo with FaceTime
Cons:
Consume more mobile Data
Consume more storage space
Video Chat Apps for Teenagers
Snapchat
Teenagers prefer Snapchat because of its social features that allow them to share videos and photos. Snapchat enables the users to switch to video calls with a maximum of 32 users in a group. In addition, Snapchat has plenty of lovely filters for fun ways to change your look.
Snapchat uses messages that are meant to disappear. It offers a lot of fantastic stuff like games, photo, and video editing tools. The Snapchat user users must be 13 years old, but there is no verification for that.
If your friends are not online and not attending your video, call you can leave a video 10 seconds note for them. If you move your phone away from your face during your voice-call, the call will be automatically changed to the speaker of your phone. So the phone must be held as much as closer to your face to enable your call through your earpiece.
Video Chat Apps for Gamers
Discord
Discord is your place to communicate with your friends and communities over text, voice, and video. It is one of the best apps for gamer's community. Discords low latency voice and video calls make you feel you are in the same room. Its video calls allow you to discuss live or watch your friends stream their games. You can turn your image into your emojis and share them with your friends. It is not video focused.
Best Video Chat Apps for Busy People
Marco Polo
Marco Polo combines social media, texting, and video chats all in one easy to use the app. It is entirely different from regular social media apps. It is a trusted one, and also, it never sells user data for advertising. This is one of the best video chat apps for family. You are allowed to make video calls. It lets you send short videos to your friends.
Marco Polo saves them in your chats. So you can take them in the future. It is the best video chat app to connect with your loved ones when you could not pick a specific time to video chat. All your videos will be stored in Cloud without any storage limit. You can talk to your friends face-to-face even if they are not iPhone users because Marco polo works on Wi-Fi. Marco Polo is designed exclusively as private. So you could not search or find anyone without their mobile numbers.
Best Social Network Video Chat Apps
Instagram
Instagram is best among most of the social media app for sharing pictures with your friends. Besides, it has a chat feature that lets you switch to video call. You can chat one-on-one with your friends. And you can even video chat with a small group of 6 persons. Everyone you have accepted a direct message from can make a video chat with you.
In your video chat, you can add a new person into a new direct thread. You can add a few more to your group chat. But a maximum of 6 people can be in a video chat at a time. Instagram video chats are of real-time video chats in a private space. Moreover, it helps you to feel close and connected with your friends in a unique private space.
Since most of the best video call apps are free, you can try every app and select the best one for your permanent use. There is no risk involved. But if you don't know where to start, our best advice is to take stock of your needs with this app. If you prefer a one-to-one video chat with your phone, then Facetime, Google Duo, or WhatsApp is sufficient.
Besides, If you and your friends are using various gadgets to connect, then Zoom or Skype are best. If your video chat is limited to your games, then Discord is enough to fulfill your needs. Try the above-mentioned video chat apps, and don't forget to write your opinion in the comment box below.
folder_openAssigned tags
content_copyCategorized under