Blog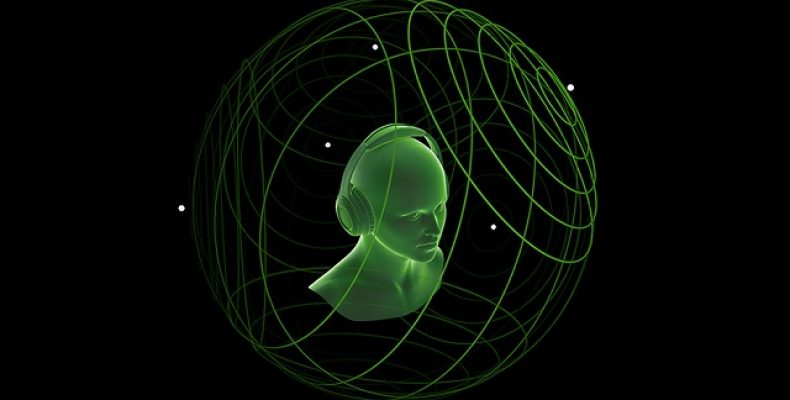 Windows Sonic Vs Dolby Atmos: Which Should You Go for?
Though Windows Sonic and Dolby Atmos are two technologies that are different in many ways, they have their way of handling spatial audio rendering techniques. In this blog post Windows Sonic Vs Dolby Atmos, let us discuss the advantages and disadvantages of each.
In most cases, people need to select any one of these two technologies to enhance audio. The debate between these two technologies has been going on for many years, and it has also confused so many users. Mostly, it is seen that people have chosen one of them for their use, but they are unable to tell the difference. People who are willing to know the difference between these two technologies must go through this article. However, before you realize the difference, you should first understand how to perceive sound.
Before entering the ears, sound needs to pass through bodies. Hence, the brain can interpret the difference in the timing between the arriving sounds in each ear. It assists you in pinpointing the origins of sound. The peculiarities of changing sounds passing through the body are called head-related transfer functions or HRTF.
As we keep headphones to our ears closely, the sound is not modified similarly as you listen to live music or a pair of speakers. The target of the virtual surround system is imitating HRTF and tricking the brain into thinking that sound comes from different directions.
It uses object-based mapping and enables speaker outputs to be configured on the fly. However, it doesn't happen with 5.1 and 7.1 systems where the sounds have restrictions to fixed positioning and channels. A dedicated theater setup can offer you an excellent experience of spatial sound. But you can get a similar experience with the help of these technologies.
What is Spatial Sound?
Spatial sound is known as 3D audio. It is an audio experience where the users can perceive sounds from all directions.
Rather than just hearing sounds coming from the left/right (stereo sound) or around the user (surround sound), spatial sounds can add an element of verticality. What we listen to is close to how we'd naturally listen to it in real life.
It includes a sound immersion level that traditional surround sound formats cannot replicate.
We can say that spatial sound software uses the strategic placement of sound sources in a virtual three-dimensional space to create that 3D sound effect.
These can help to replicate HRTF or head-related transfer functions. It lets you know the process of receiving any specific sound by an ear and the way of changing sound as it passes through the body.
Surround Sound vs. Spatial Sound:
A slight difference is there between surround and spatial sound.
Surround sound consists of three speakers or more than that. These form a system surrounding the listener and help to generate a more realistic audio experience. This type is generally projected on a flat plane. It means that the sounds can be heard from the front, back, left, and right. For achieving this sound, you have to add one or more than one channel of loudspeakers. It helps in simulating a sensation of sound coming towards the person from any horizontal direction.
When it comes to Spatial audio, it adds height to the output. Headphones use HRTF to offer a 3D sound effect. But home theaters come with ceiling speakers or up-firing speakers. It assists in simulating objects emitting audio from positions in the 3D space.
Using Spatial sound, you can get a high audio immersion level. It even offers a better general listening experience.
How does Spatial Sound affect Music, Movies, and Gaming Experience?
With spatial sound, a profoundly immersive media experience, no matter the channel, has taken one giant step away from being a pipe dream.
When you are listening to music with the help of 3D audio technology specialized headphones, you might not understand the difference until the audio is encoded in 5.1 or 7.1 surround sound. Similarly, it is possible to play the music that is encoded with surround sound features in casual headphones. But this may flatten the sound.
Music creators have made well use of the technology by making songs. Besides, when you see movies with spatial sound, it helps to improve the viewing experience. Using the technology, you can listen to the slightest details that cannot be noticed with other sound technologies. For instance, consider that there is a scene in the forest. It allows you to listen to the slightest rustle of leaves or hisses of wild animals. Therefore, you will feel like these are closed nearby. You should never forget that you can not apply this to movies with 2D sound.
With the help of 3D sound, users can now get even more immersion for mobile games. Here, the inventors use audio more compared to visuals to drive the gameplay. Virtual Reality games come with also great uses of this technology, which offer a holistic and more enjoyable experience.
What is Windows Sonic for Headphones?
Windows Sonic for Headphones is an attempt from Microsoft to recreate the spatial sound. It can be used on the Xbox One and Windows 10. Besides, you won't need any special physical equipment and hardware requirements here. What it needs is software and virtual means for functioning. You can use here any headphones pair or ordinary stereo headphones. The Spatial audio can still allow you to enjoy it.
It generally is compatible with all pairs of headphones. People who are unwilling to use this may toggle the settings back to stereo. Microsoft may be the first one to reach the 3D audio scene, and they get the credit suddenly in the case of 3D audio making.
Players can now hear more mind-grabbing and accurately positioned sound using their device, whether headphones or speakers.
How Windows Sonic works:
This technology uses a virtual approach for bringing a 3D sound effect. It indicates that the software can handle spatial sound production and can support all types of headphones. The spatial sound is compatible with only games, movies, or applications with sounds designed for rendering 7.1 channel formats. However, you can not use the technology in all types of sound systems like built-in laptop speakers.
How to Enable Windows Sonic :
If you want, then toggle on or off the feature by going to the sound icon available in the notification area. After that, your task is to tap on the speaker icon and then point to the Spatial Sound. Now, choose the "Windows Sonic for Headphones" option to enable the option. Next, you should select the "Off" option to turn off Sonic.
If you don't find an option there to enable the sound in the Control Panel, ensure that your device is not compatible. For instance, you can not see the option appearing while you are using built-in laptop speakers.
If you want, you can access the feature from the Sound Control Panel applet. Whether you are eager to launch this, you should first navigate the Control Panel. Then, head towards the Hardware and Sound section and then move to the Sound section.
You now have to tap two times on the playback device you are willing to enable the Windows Sonic. Next, you are required to hit the "Spatial Sound" tab, and then you should select "Windows Sonic for Headphones" in the box.
If you want, you can toggle on or off the "Turn on 7.1 virtual surround sound" option that is available on the Spatial Sound tab.
If you use an Xbox One, you can get this option available at System. Then, move to the Settings, Display & Sound, and Audio Output, respectively. Now, you can select the technology under Headset audio.
Advantages of Windows Sonic :
Plenty of advantages is there that you can have using the technology. The benefits are as follows:
FREE:
It allows you to enjoy and experience spatial sound at a meager price of $0. Hence, you can use stereo headphone pair of any type. So, you are not required to worry about purchasing expensive equipment.
Simple Setup:
You merely need to toggle on the feature on your PC or Xbox One. No need to download separately:  The technology can be available default on each Windows 10 and Xbox One device.
Disadvantages:
Although it offers multiple benefits, it still comes with a few drawbacks that need to be remembered. The disadvantages are as follows:
The sound may be inaccurate: You can use the spatial sound software in a few specific situations only. It can be used well in gaming and movies, but it can make the sound inaccurate if you primarily use it for music.
Not for speakers: It is compatible with headphones only. Therefore, you are unable to use this technology for any speaker. Using the technology in external/laptop speakers may cause sound distortions in the audio.
What is Dolby Atmos for Headphones?
Dolby Laboratories invented this technology. Thus software technology is generally available on different platforms like Windows 10 and Xbox One. You can use this technology on any TV, soundbar, or home theater setup.
This technology can generate a more realistic, smoother surround sound experience compared to the other one. Besides, it is simple to activate the technology on any PC compared to the other one. So, you can choose this one instead of the previous technology.
This one is an improved surround sound type. A few features of this technology are there that need Dolby-atom enabled hardware for support to work correctly. Multiple Blu-Ray discs have included the technology. Besides, Microsoft has offered support also for this on Xbox One.
Computers or laptops with Windows 10 are compatible with the technology till these have the Creators Update. If someone has a decent enough surround sound speaker system, they can then choose the technology.
'True' Dolby Atmos needs a specific setup that comes with a hardware receiver. It uses calibrated speakers for positioning sounds especially.
How Dolby Atmos works:
The uses of the technology are pretty similar to the previous one. This technology works with Windows 10 and Xbox One. It also enables the users to use any headphones. But the technology suits and performs best with Dolby Atmos compatible headphones or loudspeakers.
How to Enable Dolby Atmos:
If you are willing to enable the technology on Windows 10, you must download the Dolby Access app by going to the Windows Store. Then, you need to try to launch the app. Here, it is necessary to go through the instructions available on display to set it up. To acquire the software license, you need to invest $15 amount.
There are two options from where you can select any one— home theater or headphones. Whether you choose the home theater option, it asks you to confirm if the hardware is compatible with spatial audio technology. Mostly, computers or laptops are compatible with this feature. If you use this technology on any old system, it may cause trouble.
Testing the Dolby Atmos Technology:
Now, play videos supporting the audio and test the technology with the help of the Dolby Access app. With the help of these videos, you will get an idea of what you are missing out on. Whether you like the feature or not – it is entirely upon you. According to a few users, they didn't observe enough difference.
The type of audio you are using is the depending factor while using this Dolby Atom. You may find this technology unnecessary if you usually listen to casual songs. But if you like to play video games and want to identify the exact position of enemies, then it can play a major role in its performance. Before you try this technology, ensure one thing that you have enabled 5.1 and 7.1 surround sound in your app or game. Otherwise, you won't be able to see the difference.
As soon as you do this, the app will generate the sound. The software then 'processes' it for your headset. It offers a 30-day trial. After enjoying the trial for free, users need to pay $15 on the Windows Store.
Both the technologies work similarly to offer the spatial sound experience. You have to purchase the software license and specific supported hardware to use the technology.
Advantages of Dolby Atmos:
The technology comes with plenty of benefits, due to which it becomes a solid contender for spatial sound software.
More immersive:
According to a few users, the technology is capable of offering a more immersive listening experience than the other technology. It adds a new height to the spatial sound and provides a more realistic sound experience.
Compatible with Home Theaters:
It not only allows the user to use this only for headphones. The software can be used on any other sound system, such as a home theater setup. It is vital to have the correct hardware or speaker to enjoy the best experience.
Supports more platforms and devices: The technology is compatible with many major streaming platforms like Netflix, Disney+, Amazon Music, etc. You can also use this with multiple devices, smartphones, etc.
Disadvantages:
On the flip side, technology has a few drawbacks that need to be considered.
The disadvantages are as follows:
Cost: It allows you to trial the technology for 30 days free. But it is necessary to pay $14.99 to get the license of this software.
Needs supported hardware and software for better experience: It is true that you are capable of using the device with any normal pair of headphones via downloading the software. But to get a better experience, you need to use headphones that come with default Dolby Atmos support.
Complex Setup: Compared to the previous technology, this one has a more complex Setup. Here, you are required to download the application first, and then you need to configure the settings on your PC. You have to do many things here to run the technology properly.
Windows Sonic Vs Dolby Atmos Differences:
You should consider several factors before determining which is the best one.
Both these technologies offer quality service with their specific pros and cons. These also provide a significant improvement in audio experience when it comes to games, music, and movies. Some people say Atmos is more shallow, whereas a few say that the other sounds exaggerated. So, it relies on the requirements of the person who uses it.
These are the factors depending on which you need to decide which is the best spatial sound software technology.
For the Budget-Conscious People:
People who are not willing to invest $15 for a sound system license should go with Windows Sonic. Both technologies are capable of offering you an immersive audio experience.
Therefore, those who are not so picky regarding the difference in depth or sound execution style can start with the free software.
For Audiophiles:
Audiophiles usually like to have the best quality always for all the things they will listen to. People who are audiophiles should get top-quality Dolby Atmos-enabled headphones. The other technology doesn't need any specific headphones due to which if you want, you can add this with your gear. We recommend this to you because you may not prefer to buy the Atmos' license after trying its free trial.
For Pure Music Lovers:
You may find some overlap between the audiophile and music lovers. However, the audiophile can have a high-fidelity approach to music.
If you're a music lover, you may find yourself in trouble while choosing between these two technologies.
However, not so many songs are there which are encoded in 5.1 or 7.1 surround sound. Those who are not into the 3D music genre can use their current stereo system. A few users are there who don't prefer to invest too much money in 3D-optimized headphones.
For Movie Lovers:
If you are willing to switch to 3D sound systems to enjoy your favorite movie in 3D, it might not be possible to justify the cost of Dolby Atoms for yourself. Like songs, all movies are not made using interactive soundtracks. Other ones work fine without the enhanced audio. However, use Windows Sonic if you want, as it allows you to use it freely.
For Gamers:
Whether you are an avid gamer and willing to know how your game sounds, then you may use Dolby Atmos for headphones.
A few users are there who like to have the Dolby Atoms as it offers a more immersive listening experience than the other one.
The Bottom Line:
When it comes to selection between Windows Sonic vs Dolby Atmos for headphones, it becomes challenging. As we have said before, each of these technologies can offer top-quality spatial sound experiences. However, before buying, it is better to consider the depending factors. For example, the headphone model is one of the dependable factors that you have to consider.
Multiple users don't prefer to use the technology for its $14.99 license fee. If it is the case, then you can choose Sonic. But whether you are willing to experience Dolby-optimized games, movies, and music, you may prefer to have the free trial version.
Frequently Asked Questions: 
Is Windows Sonic the same as Dolby Atmos?
Dolby Atmos can provide virtualized spatial sound just like the other one. But to get the best from the technology, you should have Dolby Atom headphones. The technology needs specially designed headphones for working in conjunction with it.
Is Windows sonic better than 7.1 surround sound?
This technology is a stylish slosh of mixed untidy audio codecs. It is the codecs that emulate Dolby 7.0. Now, it can be said it is nowhere a little bit near the quality of 7.1.
Is Dolby Atmos for Windows 10 worth it?
People who are willing to have a more immersive listening experience can choose this for themselves. Besides, the technology is compatible with multiple streaming platforms, entertainment devices, movies, and games.