Blog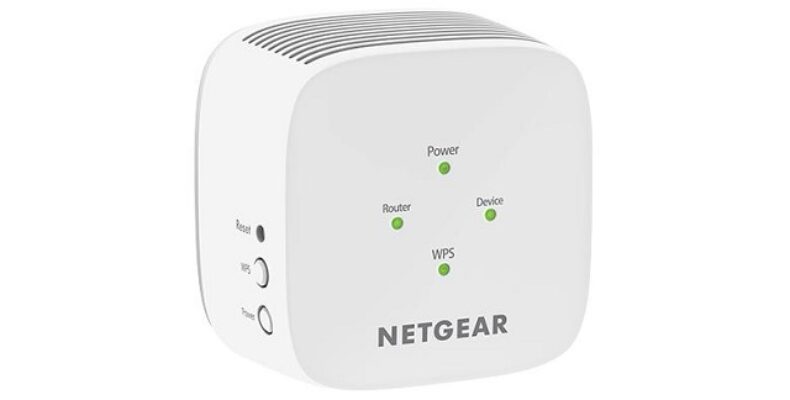 Wi-Fi Extender Vs. Repeater
We all know that Wi-Fi enables us to connect to the web from homes, offices, and so on. It is an excellent technology indeed. But we may find it irritating if the signal is weak. So, what will you do? A Wi-Fi extender or Wi-Fi repeater can help in such cases. So, you can try to install any one of them. Both boosters can increase the speed of the Wi-Fi signal. But they follow different techniques to boost the signal. This article will let you know Wi-Fi Extender Vs. Repeater, and how they do so and what the difference is between a Wi-Fi extender and Wi-Fi repeater so that you can decide what to select.
What is a Wi-Fi Repeater?
It is a network booster using which you can expand the signal's range. This booster comes with antennas used to catch Wi-Fi signals from the router, like a mobile or laptop. After that, the repeater will rebroadcast the specific signal over a wider area.
Expanding the signal range makes it weaker. As the booster makes a new network for connection, it helps to decrease 50% network's bandwidth. It indicates that if you transfer big files, your device might work slowly over the network.
You just need to connect it to an outlet. However, you should place this in such a place where a signal is already available. Don't keep the booster in such a place where the Wi-Fi connection is weak. It can rebroadcast the signal at half the strength.
These are wireless, but people can get weak signals because of thick walls, microwaves, metal objects, and electronic devices coming between the booster and router. So, we can say that these are not ideal for long distances. Besides, you should not use it in big houses or offices that have more than one floor.
How to Use Wi-Fi Repeater?
Your first task is to connect it to an outlet available in any corner of the house where you are getting a weaker wireless signal.
Now, you should attach the repeater to your laptop. Try to configure this so you can log into your home's Wi-Fi network.
It connects to your home's network, and then it will rebroadcast this to another area providing a stronger signal.
Advantages:
Simple and rapid setup
It can increase the speed of Wi-Fi signals that are available already to different locations.
Drawbacks:
A few routers don't support the device.
The device cannot suffice in big homes or places with multiple floors due to less signal speed.
Many repeaters are required to cover a wider area.
These come with an individual network name (SSID) and password, not the same as the router's SSID.
If you want to set up a new SSID, you must have sufficient knowledge of the network.
What is a Wi-Fi Extender?
It is a kind of Wi-Fi booster using which you can expand the internet signal of your main router to another area. For example, you can connect it to your home network with an Ethernet or coaxial cable. It is like you are using another router at a place in your home where the Wi-Fi signal is almost dead.
It doesn't decrease the bandwidth because it needs a wired connection. Besides, you don't get a weaker connection due to the presence of thick walls or radio waves. In addition, if you use the extender, you don't need to sign in to various networks.
Extenders use the wired connection. Moreover, it doesn't decrease the bandwidth. But these are more costly than repeaters. Besides, the expander's setup process is more complicated than repeaters.
Repeaters can not offer a good signal in a basement game room due to the presence of a thick floor. However, using extenders will emit the problem as people can go online in the basement because interference will not be an issue.
How to Use Wi-Fi Extender?
You should connect it to the home network via the wired ethernet connection. Then, the device can extend the existing network and doesn't build any new wireless network.
Advantages:
Pocket friendly
It can offer a faster signal which is more dependable for reaching longer distances.
Delivers extended coverage for offices and homes.
Perfect for areas with low signal
Supports a conventional router
It allows you to prioritize Wi-Fi signals to overcome network hogging.
Drawbacks:
Latency issues may appear for extra throughput needs
Need technical knowledge to set up.
Extenders generate a second network to bridge the gap. You can cut bandwidth in half due to the rebroadcast signal.
Wi-Fi Repeater Vs. Wi-Fi Extender applications:
Reliable connection:
You can use a Wi-Fi repeater if you live in a location where the signal remains poor. It allows you to receive a more robust Wi-Fi connection. These spread the signal from a router via the "dense wave" method.
Extend Wi-Fi signal between floors:
Suppose you live on the second floor or a two-floor building, and the router is on the first floor. Hence, you need to install a wireless extender on the first floor to improve the signal on the second floor.
Long-distance and overcome obstacles:
Thick concrete walls, basements, and electrical equipment may become your enemy when you use the internet through Wi-Fi. So, to get rid of the problem, you need to use Wi-Fi extenders.
What is a Wi-Fi Booster?
It is a general term used for both Wi-Fi repeaters and Wi-Fi extenders. These are known as Wi-Fi boosters, as both help boost any network's signal.
What is a Wi-Fi bridge?
It is something that helps to connect devices ( not supporting Wi-Fi or which are set in an out-of-reach area) to the network.
Conclusion:
Before choosing between a Wi-Fi extender and a Wi-Fi repeater, you should determine what you need. Regarding Wi-Fi extenders, these are more dependable than Wi-Fi Repeaters as they can generate a new wireless access point. On the other hand, the installation process of Wi-Fi extenders is more complicated than Repeaters. We have elaborated on Wi-Fi Extender Vs. Repeater in detail. Still, if you have queries, let us know via comments.
Frequently Asked Question:
Which is better Wi-Fi repeater or an extender?
If you want a solid & trusted connection from the router, you must use a Wi-Fi repeater. You need to go with extenders when you require the same strong and trusted connection from the router.
Is the Wi-Fi extender and repeater the same?
Both help to improve the Wi-Fi signal but these work in different ways.
How far will a Wi-Fi extender reach?
It can spread Wi-Fi signals up to 2,500 feet.