Blog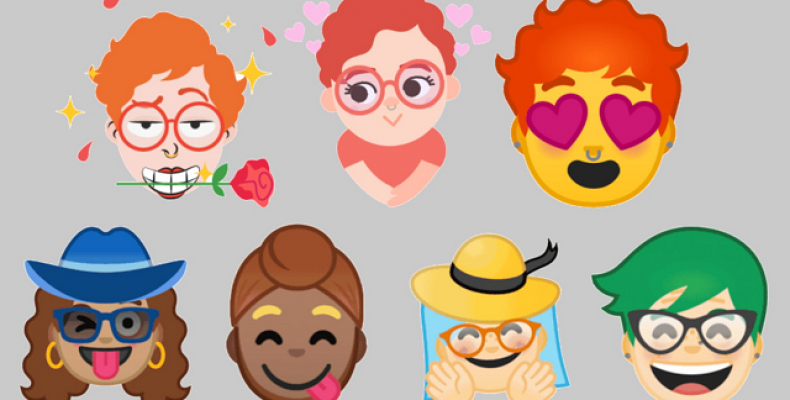 How to Quickly Create Emoji Style Stickers Yourself for Android and iOS in G board
Now, its time for Google to show what they can do with the same Emoji concept, and has announced an update to Gboard to Create Emoji Style Stickers Yourself for Android and iOS.
Apple had blown everyone's mind once they released "Emoji". They are very much fun and catches users attention as soon as they get into the market. As we all know whatever Apple does, they make sure to follow attention to detail and that's how they became a Billion Dollar company.
For the people who don't know about the Gboard app. It is one of the top keyboard application which features plenty of options like Google Search, including web results and predictive answers, easy searching and sharing of GIF and more..
And now, Gboard lets you create emoji style stickers yourself for Android and iOS, and offers you the ability to make an emoji that looks similar to you. Sounds interesting right???
There are tons of customizations available while creating your emoji's such as hair colors, different skin tones, glasses freckles, and many more.
Either you are an Android user or an iOS user it doesn't matter because Gboard is available for both the operating systems along with the Emoji feature.
This Emoji feature appears in a form of stickers and can easily be transferred to both the operating systems without any issues.
Already searching in Gboard regarding this feature? Well, let's get straight into the point. Follow the below steps to find out Emoji feature in your phone and at the same time how to create emoji style stickers yourself for Android in Gboard.
For Android Users: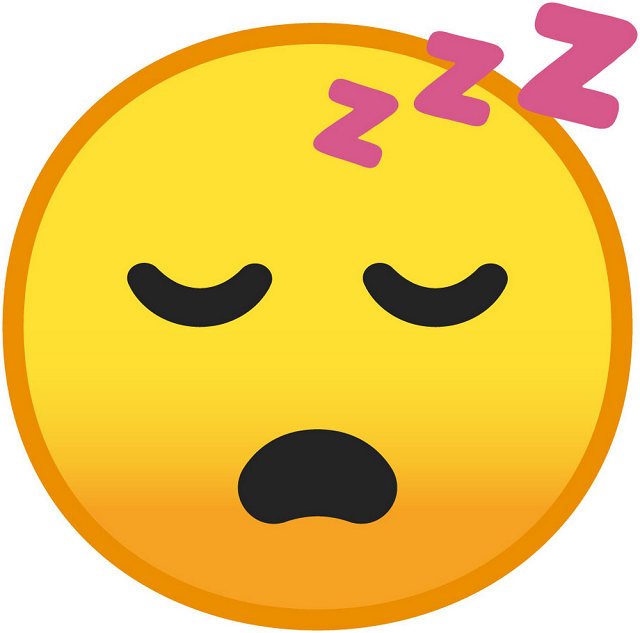 If you haven't update your application yet, makes sure your phone has the latest Gboard update.
Open any message to launch the Gboard keyboard.
Tap on the smiley symbol on your keyboard.
Click the symbol next to the smiley symbol to find the Emoji Mini icon.
For iOS users:
Open up the Gboard app.
Select the "Stickers" link.
Under the browse tab, you can see the option called "Create", click on it to get started.
Now, read the rest of the article to learn how to create emoji style stickers yourself for Android and iOS, browse your emoji mini stickers, customize your emoji's, and finally use your emoji's.
Step1: Create an Emoji
As soon as you tap on the "Create" button by following the above steps, the face scanner will popup. It will prompt you to fit your face correctly inside the squares.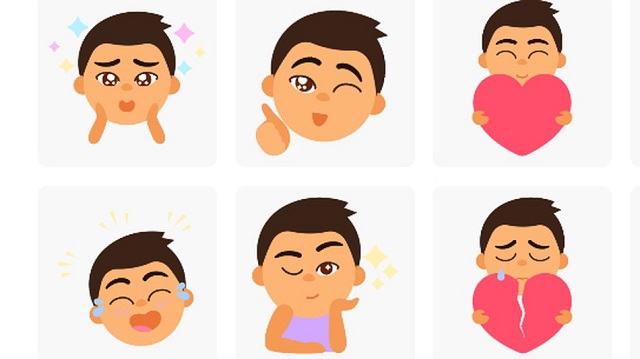 Once you are done with putting you face exactly on the given squares, click on the below camera icon to snap your picture. Using machine learning, Gboard will use your picture as information to instantly create a series of emoji Minis in various categories, designated as Emojis. Click on any of the ones that show up at the bottom to begin customizing it or simply tap "Done" to see all your Minis. This is the basic step to create emoji style stickers yourself for Android and IOS.
Step2: Browse Your Emoji Mini Stickers
On the Your Minis page under individual category, you'll see different stickers based on the styles. These stickers are available to use regardless of whether you customize the design further. If you want even more emoji's with your face, simply swipe left on the screen to scroll through all the sticker options under each category. Browsing is another vital feature in this topic how to create emoji style stickers yourself for Android and iOS.
Step3: Customize Your Emoji Minis
You can either edit or delete any of the three styles of emoji Minis. To start customizing your emoji tap on "Customize" under the category you'd like to personalize. In customization you will have lots of options so carefully have a glance at them and create emoji style stickers yourself for Android and iOS.
Usually, you have the option to edit 12 general characteristics of your emoji Minis which includes the below.
Ability to customize face shape, including chin length, and skin tone.
Can customize hair, with choices that include short, medium long, and more.
You can Customize eye shape, color, position, distance, and type of eyelashes.
Then Customize eyebrow shape, thickness, position, and distance.
Customize nose shape and position including mouth position.
Even you can Customize glasses frame, style, and color.
Customize T-shirt color.
For girls, customize earring placement and the number of piercings.
Once you are done with your customization, click on "Save" button to successfully save your emoji.
You can also tap the garbage icon to delete the category entirely. If you delete all categories, you need to start from the first step to create new emoji's. You should always remember about this process just to know about how to create emoji style stickers yourself for Android and iOS
Step4: Share Your Emoji's
You can use your emoji to share them on Twitter, Facebook, your mail or messaging app, and other apps directly through the "Your Minis" section of the iOS app and on your Android as well.
To share your emoji Minis from within the Your Minis screen, you need to tap the image if you are an iOS user or long-press the image if you are an Android user. From there, you can choose the social media icon on which you want to share your emoji's.
Step5: Use Your Emoji's
We know that you all are looking for this topic. There are no hidden complexities here, the only thing that differs is the usage between both Android and iOS operating systems.
On Android, you can access the stickers menu from the emoji section of the keyboard. While on iOS, you can tap the sticker icon from the keyboard row. Then click "More", make sure to select the stickers tab, and then you should see your Minis listed.
If you couldn't see any of your created Minis in your keyboard's sticker menu, it means they aren't favorited. Go back to Your Minis menu either via the iOS app or the Your Minis section on Android and then, make sure you click on the heart icon in the in the three categories if you want them to show up in the keyboard.
Conclusion:
We agree, that these emoji are not as great and functional as Apple Emoji's but at least we have to accept the fact that Google has done a great job in the very first "official" release, they offered us with ton's of customization options and allows us to share our created emoji's. Let's wait and see how interesting this would turn up with the upcoming updates that Google is going to release in 2019. This is all about how to create emoji style stickers yourself for Android and iOS