Blog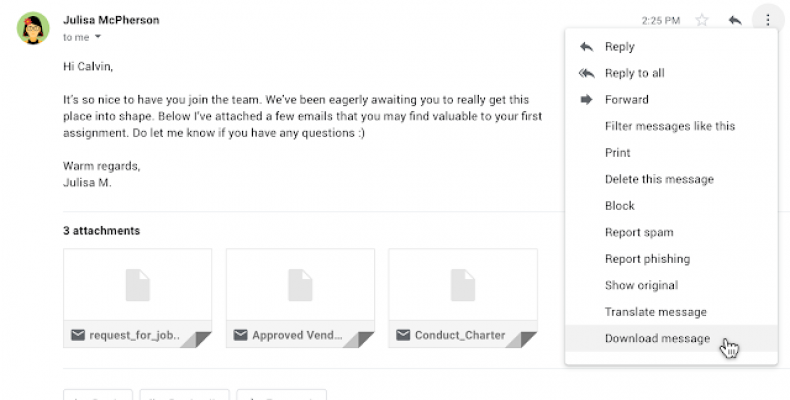 Gmail New Shortcut Features
Google will be soon rolling out new shortcut features to use on Gmail. These features are aimed at making editing and overall work on Gmail easier for uses. Google will be adding three new shortcut features on Gmail which are the redo/undo feature, strikethrough text and the ability to download messages as .EML files from Gmail on the web. Everyone will be able to benefit from these Gmail New Shortcut Features.
What does Gmail New Shortcut Features do and Where to Find It?
The Undo/Redo shortcut: If you accidentally select text with the intention of copying it but accidentally delete the text then Google's got you covered. All you have to do is to click on the undo option in compose view and get what you lost back. It's that simple. Google has also added the redo option as well, in case you need to do that while selecting the undo option.
This Gmail new shortcut feature will be present in the formatting menu located at the bottom of the compose window. The undo and redo options are represented by curved backward and forward buttons respectively. These two shortcut options will be located at the far left hand side of the formatting menu.
The Strikethrough Shortcut: Strikethrough allows the user to use it when they want to express a change in thought or as an edit suggestion. It can also be used to show when something has been completed and needs no further action. The strikethrough feature can also demonstrate a change in language
It seems Google has introduced this new shortcut feature in Gmail in response to user's suggestions to make writing emails more efficient and quick.
The strikethrough shortcut feature is located at the far right hand side of the formatting menu at the bottom of the compose page.
Download as .EML: This new feature is recognized by other email clients like Outlook, Thunderbird and Apple Mail. You will now be able to view Gmail content as with other attachments on these clients as well. Users will now be able to download messages as .EML files from a three dot menu by simply clicking on "Download Message" option located at the bottom.
Users could do all this before as well, but they would have to select "Show Original" and then download it as an .EML file. This process involved a lot more steps.
Who Will Get Gmail New Shortcut Features?
Google will be releasing Gmail New Shortcut Features in the next few days starting January 22nd. These new features will come to all Gmail users as well as G Suite users. Gmail New Shortcut Features will beon as a default. So there will be not be any need to do anything to get these new features on the formatting menu.
Google last introduced major changes to Gmail last April and had brought in new features such as smart compose and nudge. This time around Google has added three more features to the Gmail platform.