Blog
Best Workspace Gadgets to get your Hands on!
You spend hours and hours in a day at the job. Your effectiveness at the workplace depends partly on your environment. So what do you do to ensure you got the best environment? Change your colleagues or your boss? Well in this article we're not going to deal with something so extreme.  To answer your question you need the best workspace gadgets that you can get your hands on. Of course, within the realms of possibility, in this article we have compiled a list of some of the best workspace gadgets that you'll really find useful.
Kingston Nucleum USB Type- C Hub:
Here's a scenario you've just got yourself a spanking new laptop but wait! What do you see?one of the ports missing or maybe most of them. So what do you do? Simple get yourself the Kingston Nucleum USB hub.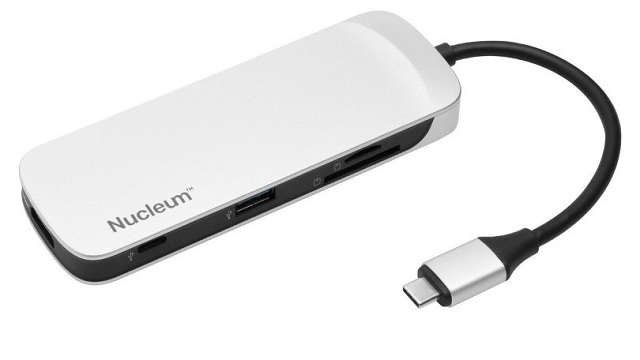 This port gives you multiple options. You simply need to connect it to one USB-C port and you'll automatically have a number of ports at your fingertips. Even has a port for pass through charging.
Mozen Beautiful Ergonomic Armrest as one of the best workspace gadgets to have:
In today's modern world, to do something different in the workplace you have in some places standing desks or ergonomic chairs. But something they have forgotten to include in the ultra- modern style are arm rests. No worries Mozen has got you covered.
This beautifully crafted arm rest gives you support as well as ensures you're comfortable while working. It's quick and easy to set up. Plus this is one of the best workspace gadgets you can tote around with you.
Silk cable Wrangler Cord: Get yourself organized with this as one of the best workspace gadgets to have:
One thing that really irks 9 to 5ers is to see their precious cable go for a trip behind their workspace. If you're one of these people then you need to get your hands on the Silk cable wrangler cord.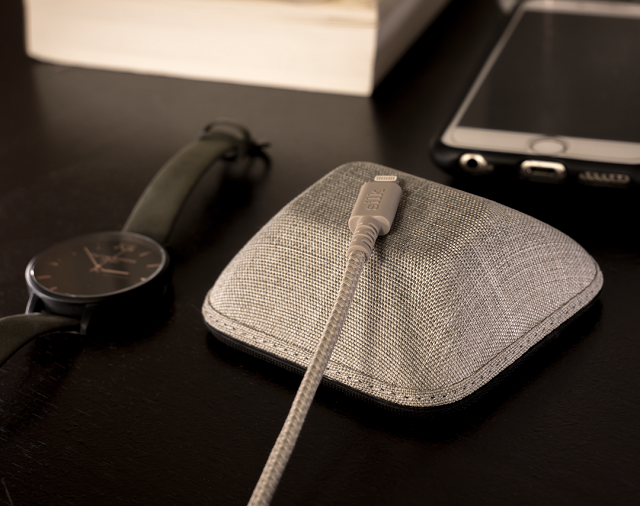 This gadget uses the power of magnets to keep your cables from taking an extended stay behind your desk. It's compact and leaves room for other things as well. It also has room for a number of cables. Thus ensuring your cables stay put.
Poly Voyager Legend Mobile Bluetooth Headset:
If you're one of those people who need to be constantly on their phones then this is one of the best workspace gadgets you need to get.
This gadget connects via Bluetooth and has connectivity to Siri, Google Now and Cortana with a simple push of a button. What's more is that it can hold up to sweat and moisture. It comes with a P2i nano- coating. This is now a better way to take calls at your desk while working.
Traveler Free Distraction Writing Tool: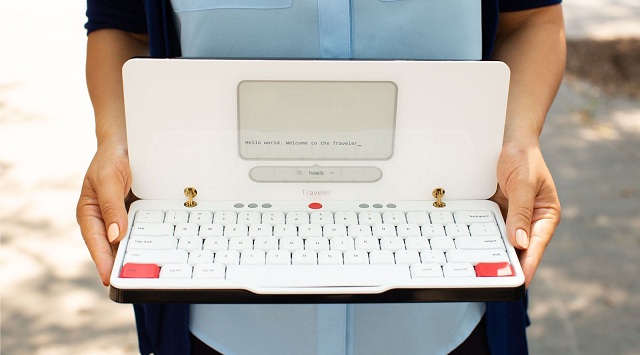 So unless you're working with a typewriter, the latest device that you work on is full of distractions. To focus more on your work and dial the distractions back a bit you have this cool gadget at your disposal.
It leaves just the minimal to work with. So you get the feel of modern day tech but with less distractions by your side.
Speks Magnetic Desk Toys:
Are you tired of work but obviously can't take a long holiday in the tropics, then we suggest taking small gaps between your hefty work schedule.  Not to play angry birds of course! But there is something better.
This may not be some tropical getaway but it still helps in relieving your stress. The speks magnetic desk toy is fun, taps into your creative side and more importantly does not use a screen to work. With this toy you can make what you want, recreate it and display it.
EVA Posture Improving Cushion as one of the best workspace gadgets to have: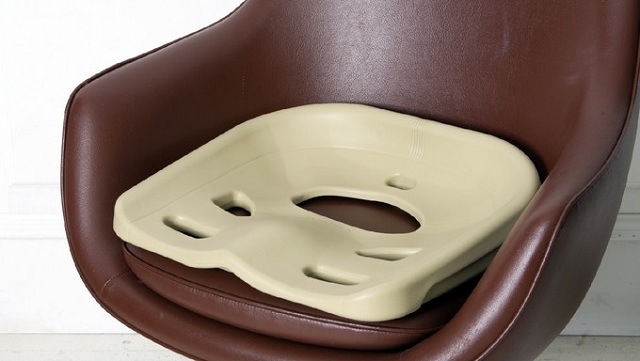 Something that takes a toss when working is your posture. You work long hours a day and at the end of it your back is sore. So what can you do about it?
Get yourself the EVA posture improving cushion as a start. This cushion is great for giving you absolute comfort while aligning your spine and cushioning your butt. It aligns your body to its natural S shape and improves your circulation as well.
Stealtho Transforming Desk Organizer with wireless charging:
As the name suggests this is one of those desk organizers that you can shape according to your organization needs. It even comes with a USB- C hub that allows you to charge multiple devices at a time.
CZUR Aura Smart Scanner:
This is one of the best workspace gadgets when it comes to scanning to have. You need to scan a number of pages but realize you have to go through to that big bulky thing at the back of the office or that is undergoing maintenance. The stress already begins.
But wait! There's another option- the CZUR Aura Smart scanner. This tiny device is capable of scanning 300 pages in 20 minutes and in high quality too.
Urban Nomads laptop Bag as one of the best workspace gadgets to have:
If you're tired of your four walled workspace,then why not take your work with you with the Urban Nomad laptop bag. This laptop bag opens up to a literal workstation.
It has room not only for your laptop and tablet but also to keep a pen and paper as well. Thereby meeting all your workstation needs. It can even be angled in such a way as to ensure an optimum work place for you.
If you have to be productive at work you need to learn the art of balancing. That is balancing between quality and efficiency. To do this you need to have an ideal workspace. To get that you need to have gadgets that can take working to the next level.
You work hours and hours a day and with the long commute home, you're absolutely fagged out, come the end of the week. So take the load off from your shoulders and get yourself some of the best workspace gadgets.