Blog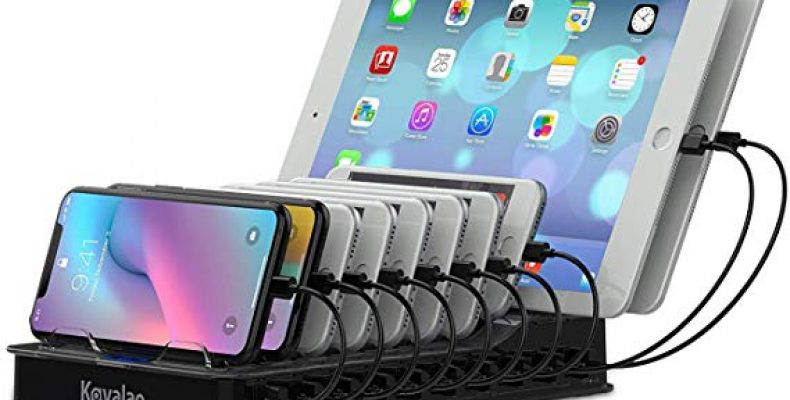 Best Office Gadgets to Make Life Easier!
Working and office makes some of us cringe. We have to drag ourselves out of bed just to get to work. The daily grind of waking up, going to office, setting up things, make many of us bored. The monotony of it all is very draining, but not anymore. In this post we have compiled a list of the best office gadgets to use. These gadgets help in making things a lot smoother/easier to do. While you may not be able to overly avoid going to work these will surely lessen the normal work burden. So sit back and relax while we take you through some of the best office gadgets to own.
4 Best Office Gadgets You Must Own
Best of Best Office Gadgets FiBiSonic LED Clock:
Staring at the time waiting for end hour is what we all wait for in the office. I know you can always look at the time at the bottom of your laptop screen. But that again is so boring and one dimensional. How about a change at the way you do things? This FiBiSonic LED clock gives you not only the time but also get the humidity levels as well as temperature too. You can check the temperature in both Celsius and Farenheit too, it's your tea to choose.
Not only this but this clock comes with three alarms to make sure you don't miss that all important deadline, especially when its crunch time. Plus you can even set the alarm with a voice control mode too. The clock made to be easy on the eyes as well and I don't mean this metaphorically either. It comes with three brightness settings so you can choose the best one for you.
The clock face comes in two varieties, so again you can choose the one that suits you the most. Besides this you can also choose what you want shown on the clock face. This is especially useful since you might not want certain unnecessary information shown all the time.
In the looks department this clock's console made of an attractive durable wood. This is excellent for those teak desks. The clock works on either 4 AAA batteries or a cable, again this is on you. Wow! This clock does offer you a lot of options. Oh and by the way, the cable and batteries aren't included. When are they ever?
Take care of your Posture with Lumo Lift by LumO: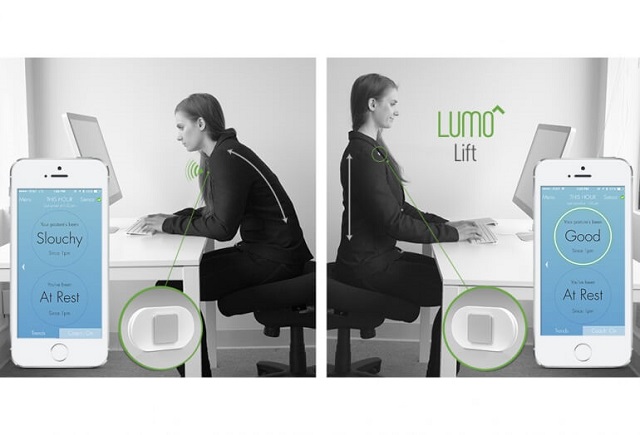 We all know those long work days take a toll especially on our backs. This is one of those gadgets in this list of best office gadgets to own that will take care of your posture. Long hours at the computer can be problematic to your back. But that's all in the past with this gadget in tow.
This handy gadget is like a small sensor that you place on the back of your shirt. The moment you begin to slouch you get a small tap on your back, telling you to correct what you have going on. This gadget is wireless and syncs with your phone too through an app.  This is however provided your phone has Bluetooth 4.0 or later and runs on Android 5.0 or above. When it comes to iOS, your phone should be running on iOS 10 or later.
If fitness is your thing you can always purchase an additional app that shows you just how much time you've spent on your butt and how many steps you've taken till then. The sensor also shows you how many calories you've burnt while you've been wearing the gadget.
Best Charging Station Dock By Kavalan:

When it comes to work we all know how important it is to have everything charged up. Here's where Kavalan's charging dock comes in handy. This charging dock comes with seven high powered ports to charge up pretty much anything that needs charging. Two of the seven are also fast charging too. This comes in handy whenever you are in a particular rush.
The Kavalan charging dock has been carefully crafted with silicon padding to ensure that none of those high tech gadgets gets scratched.
It also takes particular care in case of overcharging and power surges, making sure that your devices are unharmed during such situations.
The biggest advantage with having this power dock over any other, is that it has sections that makes sure that all your devices are organized while charging.
However the other side of the coin is that all charging cables need to be bought separately.
Again I repeat, when are they ever given with the device itself, other than when it comes to phones?
Ember Temperature Control Ceramic Mug, one of the best office gadgets, believe me: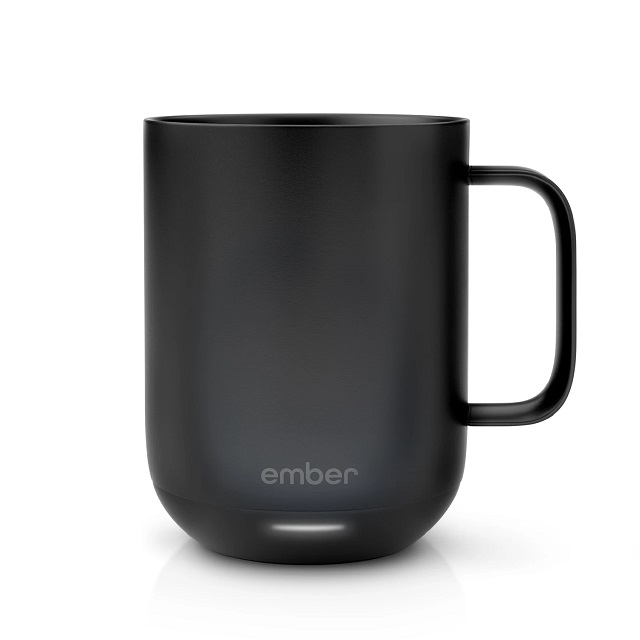 We all know when it comes to those long projects we need our cuppa coffee. The only sad thing with that statement is that we can't sip it leisurely. By the time we take the next sip, instead of a warm tasty brew we are greeted with a cold bland mess. The ember temperature control mug takes care of this making sure you get warm coffee or whatever other drink you prefer. No matter how long it takes, you will get a warm sip of coffee.
The device also comes with a saucer which is in fact is the charging dock. You can leave the cup on the charging dock or saucer or even carry it along with you as you move through the office. The great thing with this mug is that you can even set the temperature for drink you're having. No matter what your preference- burning hot or lukewarm, whatever it is the Ember mug can handle the job with ease. The negative thing with this mug;  it needs to be hand washed. Well small negative for a big gain, if you ask me.
These are some of the best office gadgets to own. They won't lessen those grueling hours but what it can do is make things simpler.