Blog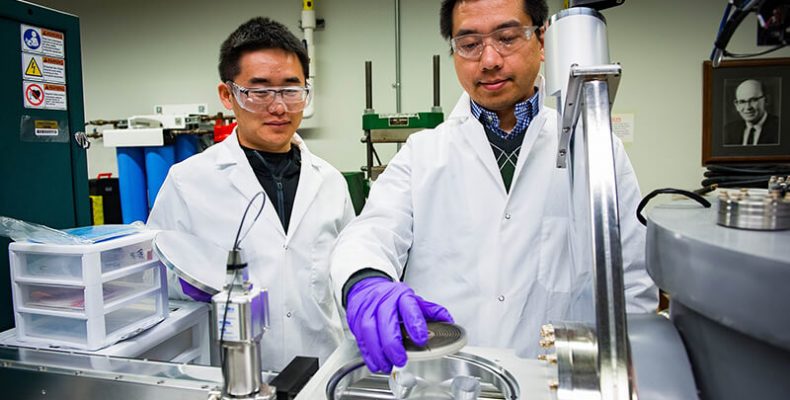 New Research Yields Super-Strong Aluminum Alloy
Newly Created Stronger Aluminum Alloy has wider Use in Industrial Applications
Lately researchers have discovered a way to make aluminum alloy stronger which could lead to a number of industry wide applications, especially those relating to the automobile and aerospace industries.
Aluminum alloys are inherently weak with poor mechanical strength and being soft. Researchers are aiming to increase the strength of aluminum alloys and make them comparable to even stainless steels.
How does one make Aluminum Alloy stronger?
To be of greater industry use, aluminum alloy has to be made stronger with more ductility.  To make aluminum alloys stronger, researchers have found that they can do so by introducing stacking faults in the aluminum alloy.
Any metal is made of a crystal lattice which is in turn made of layers of atoms. When a layer is missing the resultant lattice is said to have a stacking fault. At other times having two layers missing is known as twin boundaries. Of the two missing layers one is known as a 9R phase which is of particular importance to scientists. Aluminum alloys have a high stacking energy which means that it is difficult to introduce a stacking fault into its lattice structure.
To increase the strength of aluminum alloys, introducing twin boundaries with a 9R phase is a must and with aluminum alloy's high stacking energy this process is rendered difficult.
How can scientists overcome the obstacle in increasing the strength in Aluminum Alloy?
Researchers have come across two methods by which aluminum alloys can be made stronger. While one research paper details how aluminum alloys can be made stronger using laser made projectile, the other shows how the a 9R phase can be introduced into an aluminum alloy by using a procedure known as magnetron sputtering.
The first method involves a shock of some kind where thin layers of aluminum alloy are shot with micro-projectiles of silicon dioxide giving you the resultant 9R phase. The laser used in such a procedure can make particles come out at a velocity of 600 meters per second. The procedure reduces the time taken for screening the alloys in order to use them in industrial applications.
The second method details how aluminum alloy can be made stronger by introducing iron atoms into its lattice structure through a process known as magnetron sputtering. The resultant "nanotwined" aluminum/iron alloy not only has the much needed 9R phase but is also found to have a higher strength and is comparable to even the strongest of steels.
Another method thought of by researchers involves casting. Any of these methods can be scaled up to cater to wider industry applications and at a low cost.
One of the major applications for high strength Aluminum Alloy:
Making aluminum alloy strong even as strong as steel, opens up its use in various industrial applications. Also the fact that the methods used in making the aluminum alloy stronger can be projected into a larger scale has added to aluminum alloys desirability to be used in industry.
One of the more prominent places that can make use of stronger aluminum alloy is the electronics and automobile industry.