Blog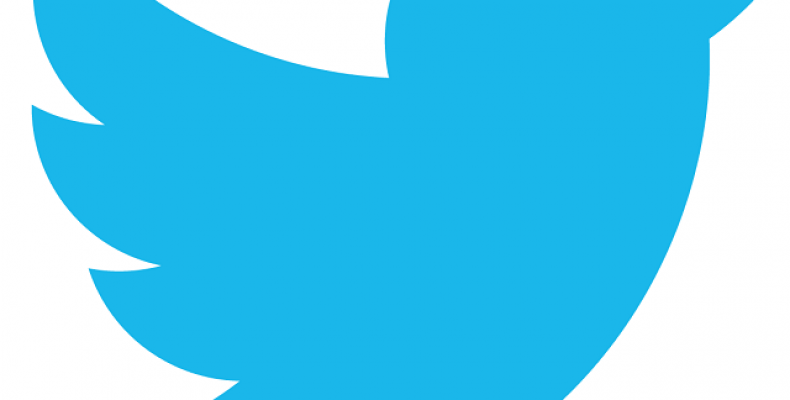 How to Edit a Tweet in Twitter- 2022
Are you a twitter user? If you use this social networking site, then you may have faced problems while editing text in it. It happens sometimes when we have posted wrong information, or we made mistakes while typing.  You may misspell sometimes. Then, you want to edit that. But unfortunately, there is no choice for you while you are going to edit your tweet. That's why it's essential to know how to edit a tweet, since it is not possible for all-time to check every single letter of your tweet.
As Twitter doesn't allow anyone to edit any tweet, therefore you have merely one choice left, i.e., you can delete it or remove it from your account. You can take a screenshot also if you are interested in reposting the tweet. Or you can copy the tweet that you have posted before removing it from Twitter.
Thus, you can repost as an old and revised version of your tweet.
Here, we have given a few steps by following which you get to know how to edit a tweet.
How to Edit a Tweet By Removing
Whether you want to edit your tweet that you have posted mistakenly, follow the given steps underneath.
First of all, sign in to your Twitter account. And then, go to your Twitter profile.
After that, tap on your profile option.
Then, go to the tweet and select it that you want to remove. For this, click on the arrow button that is available on the right side of your screen.
Next, tap on the delete option.
Then, click again on the delete option for the confirmation.
Thus, you can remove any old tweet and repost it by editing.
How to Edit a Tweet ( for a revised tweet)
A revised tweet means only taking the old tweet and pasting it to the new tweet box. It is the method of how you can post a revised tweet.
First, go to the Twitter account for signing in. Then, go to your Twitter account.
Next, click on the profile button.
After clicking the profile option, go to that tweet that thou want to remove.
Tap on the tweet to open it. Use the old tweet in a different tab.
Then, copy the old tweet that you feel is unnecessary. And remove it. But be aware that you have copied the old post before deleting it.
You can follow the previous instructions of 'how to edit a tweet by removing' to delete that tweet.
After that, put the tweet that you have copied in a new tweet. And then, edit it.
Next, you need to tap on the tweet option for posting the revised tweet.
At last, click on the tweet button to share it.
Editing a Tweet Using App
But nowadays there are a few apps available also that let you know about how to edit a tweet. Brizzly is one of those apps that can help you remove tweets you posted earlier. Brizzly is a person who invented the app in 2009. But later, he came with the latest version of that app called Brizzly. As a twitter user, he knew the issues people can face while using this. With the help of this newest version Brizzly+, you can undo your comment as there presents an undo button. Besides, it features an auto-deletion option that can help the Twitter users a lot.
By clicking on the undo button, you will get some time while going to post it on Twitter. It provides people two options. You can select no delay or ten minutes delay option. While you will get this short period, you can undo the tweet by checking it. Otherwise, if you are sure to post it, you can directly post without canceling the tweet option. Apart from this, you can redo by making changes to the tweet. As a result, after editing, you can tweet again. Brizzly helps to copy the text part of the tweet, although it is not a technical process.
The Auto-deletion facility provides ultimate benefits to the users. Most of the people like this feature in this Brizzle app.
Frequently asked questions:
What is the method to edit the text in a tweet?
On Twitter, you are unable to edit any tweet if you have posted it already. But there are some methods with the help of which you can remove your posted tweets individually. For this, what you can do is that you can take the text and put it to the new tweet box to edit it. Then, you can delete the old tweet.
Is their any process for modifying any tweet?
Twitter doesn't permit us to edit any tweet that is already posted. If you have posted it, then you have to choose the copy & paste way. Except for this, you have no such way to repost your tweet. If you are an Android and Mac user, then you can use this method in your device.
How to edit a tweet by deleting it?
One can remove its tweet from his device anytime. When you remove your old tweet and post the updated version of the tweet, then twitter will reflect it automatically on its site. iOS and Android users can follow the given method.
Go to the profile of your account.
Select the tweet you don't want to keep on Twitter.
Tap on that tweet to remove.
At last, delete it by clicking the delete option.
Is there any process to edit a scheduled tweet?
When you are going to edit your schedule tweet, you need to select that first. After that, tap on the edit option that is available on the left side of the corner. There you can get twitter related details. You can edit anything there. Then, update the schedule tweet for saving the changes.
What is the reason for not having an edit option on Twitter?
From the past, twitter didn't allow us to edit the tweet. At the beginning, it started its journey as an SMS messaging service. As we usually send a message not to take that back, Twitter didn't allow us to edit previously. However, nowadays, you can repost your tweet by removing it.
folder_openAssigned tags
content_copyCategorized under