Blog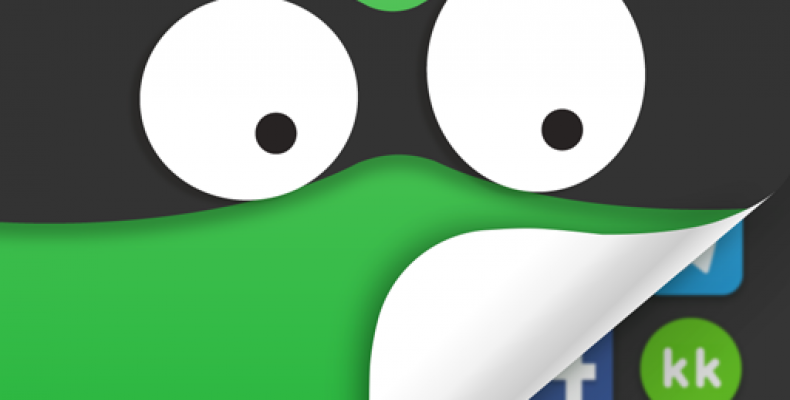 Hide Apps on Android: All You Need to Know
Since the android and iOS mobile phones became ordinary, hide apps have been a hit at the play store and app store, at present there are around 10K+ different apps with the most diverse and amazing features on how to hide data from intruders and the app itself from the intruders.
If you are new to this game or the idea of hide apps, keep reading to know more about hide apps from the application world.
All you need to know about hide apps
Here's everything to know about hide apps!
A.   You can simply download and start using hide apps.
As cliche it might sound for now, as a newbie everyone including myself we all are fascinated with a tool that can help us hide our secrets and secret data! With the immense advancement in technology now you can hide you're with just one click.
In a brief detail, all you need to do for this is, decide what all data that you need to hide, collect it on your phone. Proceed to your play store or app store and search for a hide data application and go ahead to install it.
Here's the best part now. A few years ago, to hide your files and secret stuff an individual like you had to go physically hide it in a place where no one can reach for it, specifically your enemies. Or you had to go store it in huge discs and then hide those discs in a confidential place. And this made it really difficult to keep it secret for a certain period of time.
And this is exactly the hassle that is eliminated by hidden applications.
These hidden applications store your confidential and secret data, and the hide apps themselves can be hidden in your mobile phone and no intruder with any sort of intentions can crack it.
B.   Various options
Right from the cover on the hidden app to covering applications and data enclosed in the hidden app, you get numerous options to keep everything safe just for you.
Needless to repeat, everything is compactly placed and structured to fit inside your mobile phone.
Now, here's a few things ("options") with the hide apps you get.
Hide Apps, photographs, data files, everything in between. It is just a selection-transfer process away. Never takes more than a few minutes from your day
Secure everything with a unique pattern or code. For even tighter security you can use your fingerprint unlock or you can use your face data to unlock it. And everything is virus free so it is not only secure for you; it is also secure for your device you install it in.
Storage options are available and countless, this way even if you fill the hidden app to the brim with your sweet secrets, you can either get access to additional paid storage or simply request for more storage from the developer.
The cover is undetectable; your hide apps has a cover with an alternate name that only you know. And that alternate name lives and dies with you unless you physically go ahead and share it with anyone. This ensures that a random person does not turn into an intruder (out of suspicion) as soon as they get their hands on your device.
Uncover whatever you feel is not a secret anymore, it's easy and just a click away after your decision. Moreover after this there is nothing left inside your hidden app storage. (It does depend on the application T&Cs itself.)
C.  Uninstall it whenever you want
And here is the almost end part, you own your secrets, no matter how embarrassing or how private your data is, it is YOURS. So, in case there arrives a day when you feel like you want to switch platforms of the application, you want a different or a better hiding application you can uninstall it, and get a new one.
Most apps have a backup feature, which means if there comes a day you feel like going back to the previous hidden app, you can simply re-install and sign-in, restore and be present on the same app like you never left!
D. How to find an app that is hidden. And how to find any data hiding applications.
Well, How to find an app that is hidden is an easy task. To detect an application that hide all grace and thanks to the technology here is way easier than you can think.
And it is an important point to cover under everything about hide apps.
Further, there are apps to help you find hidden applications. Which will require you to have an authorized access to the device you are searching a hidden application on.
Next, all you have to do is install and scan. Or, you can manually go and search for hidden applications in the application list. Don't be an intruder. Respect everyone's privacy.
Now, here is how you can find an application that goes undercover and does the job of hiding the applications and data. You can simply web search for data hiding applications on Google or any search engine. This, within a few clicks should land you on the page of the app store or play store, depending on your device. And from here you will have options to choose which hidden app to go ahead and download.
Various apps have a variety of features, starting from the security covers to all the more features that enclose data protection, intruder alerts, self destructions, storage, UI-UX and much more. Choose according to your needs or what pleases you. And then sign-in and proceed to hide everything that is confidential to you.
Now, all the hiding applications have their own process for hiding other applications through it and hiding your data file and photographs as well. If you don't like a UI-UX of a certain hiding application, again! You can simply choose the one that pleases you.
Conclusion:
Any app will require storage in your device; it will surely need some permission from you and will manage your data however you allow it. Moreover, any hidden application is merely a tool, so as long as you are using it as a tool everything is safe and beautiful.
Be responsible in the use, be respectful of other people's boundaries when it comes to knowing what they hide. Have fun with it, and do come back and let me know how this article helped you.
Here I want to conclude this informational read with some of the applications that can be useful to you and in addition to that these have been extremely useful for me.
In conclusion, these hide apps successfully managed to score an average of 4 star rating out of 5 stars rating all together. And the reviews are pretty convincing as well.