Blog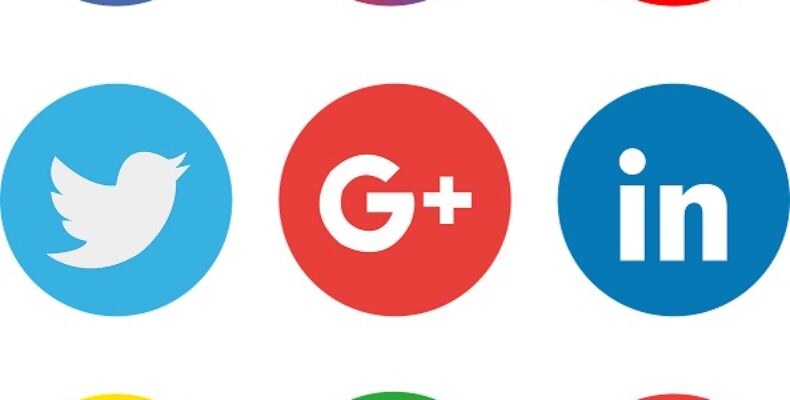 The Purpose of Social Media Listening Tools
There are many different social media listening tools available. Each has its purpose, but all are designed to help brands monitor online conversations about their brand and competitors.
A good social media listening tool should be able to track the keywords and topics that are most relevant to your business goals. They should also evolve as time goes on and consumer trends change.
Keep Track of Your Reputation
It would help to have a social media listening tool to keep your brand at the top of the game regarding reputation. Here is a guide to social media listening for your business to help you watch competitors, analyze your reputation online, and even spot market trends.
Social media listening aims to gather and analyze online mentions about your business, products, hashtags, or other content relevant to your brand. These critical consumer insights can help you shape your marketing strategy and increase sales.
Listening can also give you an idea of what people say about your competitors, which is useful for identifying potential leads and establishing a competitive advantage. This information can also improve your customer service, which is a big win for any business.
Set up alerts on your social listening platform to ensure your reputation is always up and up. This will allow you to respond to comments and complaints immediately. You can also track your reputation score to know when your brand is gaining or losing popularity.
Another useful feature that can be found on some social listening tools is sentiment analysis. These tools can provide a 200-point scale for tracking the general sentiment of posts and comments. This helps you track customer emotions, giving valuable insights into how customers relate to your brand.
Monitor Your Competitors
Social media listening tools can help you monitor your competitors and discover their actions to attract customers, increase sales or build brand reputation. They can also tell you whether they deliver on their promises and what areas need improvement.
Using social media listening tools can also give you insights into the conversations happening around your industry. For example, you'll know which trends are gaining popularity and what people are looking for in your niche. This can help you develop a content marketing strategy that aligns with your target audience.
Monitoring is key to your marketing success, so implement a solid social media monitoring plan. Whether you choose a standalone or all-in-one tool, be consistent with your efforts and set clear goals.
Another way to keep track of your competitors is through social media forums and discussion threads on websites and blogs. By paying attention to what's being said about your competitors and how they engage with their audiences, you can learn from their mistakes and capitalize on their successes.
The best social listening tools will provide the analytics you need to spot trends and adapt your marketing, customer service, and product strategies based on your gathered data. This will help you stay ahead of your competition while ensuring a high customer experience.
Monitor Your Industry
Social media listening tools help you monitor your industry by tracking conversations online about your products and services. They provide you with data that can help you improve your product offerings and make better marketing decisions.
Social media listening mainly aims to identify trends in your industry. This can be a key component of any successful business strategy and help you identify opportunities to increase brand awareness. It can also help you protect your reputation and build customer loyalty.
Monitoring your industry is especially important if you're in a competitive market. You want to stay ahead of your competitors to exploit their weaknesses and create a stronger brand presence.
For example, if you're in the beverage industry, it's important to know if your competitors are introducing or improving new flavors. This information can allow you to adapt your products to the changing market, resulting in increased sales and profits.
In addition to this, social listening can also help you protect your brand's reputation. It can surface any criticism or feedback your customers may have about your products and services, which can then be addressed to ensure their satisfaction.
Moreover, it can help you manage brand-related crises by surfacing conversations in real-time. This can allow you to respond quickly, preventing a disaster from taking root on social media.
The main difference between monitoring and listening is that monitoring is a broad-sweeping approach that covers various topics while listening is more focused. For instance, while monitoring primarily concerns brand mentions, listening focuses on the entire category and event.
Identify Trends
Social media listening tools can help you identify trends in your industry. This can help you create relevant and appealing content for your target audience. It can also help you understand your audience's pain points and needs. This will allow you to develop better your products and services, which will, in turn, lead to increased sales.
A social listening tool will search the internet for mentions of your brand, competitors, and other keywords you choose. It will then analyze these mentions and provide valuable insights about your brand, industry, and competitors.
One of the best things about using social media listening tools is that you can use them to identify trends before they become popular. For example, if you notice that a certain issue is becoming very popular in your industry, you can take action to fix it before it becomes a problem.
Whether you're a large or small company, you can benefit from using social media listening tools to track trends. This will help you make informed decisions about your marketing and product development strategies and improve customer service.
You can also use social media listening tools to identify influencers in your industry. This will help you build relationships and eventually collaborate with them on projects.
content_copyCategorized under