Blog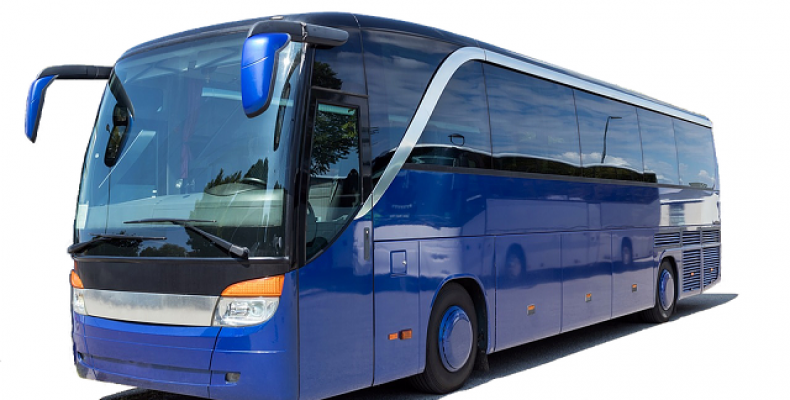 Meet Bus.com: The Uber of charter bus rentals
Uber has made life pretty easier than what it used to be. These days, your cab is just a click away. But have you heard about the Uber of buses? Yes, you read that right. Now you can avail a charter bus with a simple click that too in a nick of time. Courtesy, Bus.com. To make it simple for you, for instance, you are planning a group trip to Boston, and you want to hit the road, you can just simply rent a charter bus and make the most of your trip. It's that easy. All you need to do is visit bus.com, fill up an information form, post which they will quote a price, according to which you can book your bus. It has various kinds of buses on its plates such as mini school bus, mini coach bus, can, party buses etc. Bus.com makes charter bus rentals as easy as hailing an uber.
How did it start:
Bus.com was started off by two individuals, Wold and Kyle, based in Montreal. They were fed up with the amount of hassle one has to go through while booking a charter bus. They wanted to come up with something that would make group trips via charter buses easier and better. And this is how they churned out Bus.com. Bus.com was started in the year 2014. They soon realised that much like them, there were other people who wanted a similar service. They gradually worked on the concept and came out with a full-proof quick fix. Bus.com is located in Montreal but it operates throughout North America.
Booking made easy:
To book a charter bus, all you need to do is to visit Bus.com website or Apps. Click on Instant Bus Quote under the "More" tab. Immediately you will get a form, fill up the form with all the required information. Post this step you will get a quote which will help you decide to choose the bus or not. Also, it's not Bus.com who provides the bus. Bus.com partners with licensed charter bus companies to fulfil trips.
Types of buses:
There are three kinds of buses offered by the site. Mini-school bus, mini-coach bus, and van. Mini-school bus has 20 seats, a mini-coach bus has 30 seats and a van has 4-8 seats. Now, many a time people presume is smaller the bus, lesser will be the cost. But that's a complete misnomer. Price of the bus depends on the driver. The amount of time a driver gives in on a trip and his availability. You will be given a variety of option while you visit the website. The kind of bus which will suit you also depends on the kind of trip you are planning.  Also, it has party buses. To opt for party buses you have to give the additional information that you intend to rent a charter bus for party purpose. The website will give a separate quote for the same, post which you can decide for yourself.
Mode of payment:
You can pay via credit card or PayPal. There's no option of cash payment. You can pay immediately after you receive a quote. Also, keep this in mind that you wouldn't be able to make a payment in case your quote has expired. In such cases, you will have to get in touch with the provider, who in turn will guide you through.
Facilities:
If you want a bus with wi-fi facilities and plug points, you will have to let the provider know in advance.  Wi-fi will cost you an additional charge of $30 per day. Apart from that, some buses also have restroom facilities.