Blog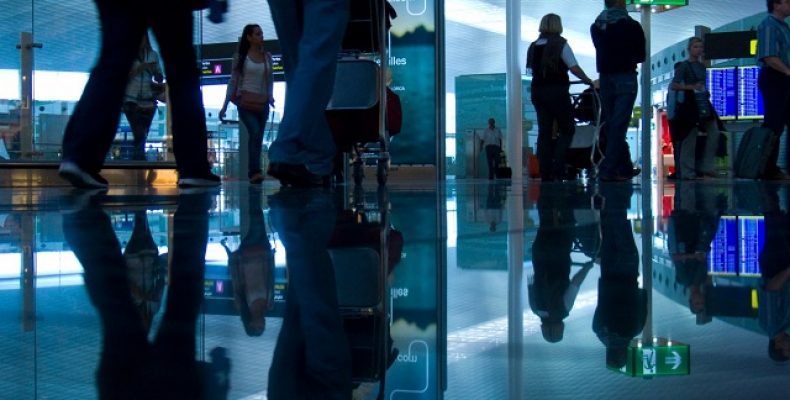 How Technology is Changing the Travel and Tourism Industry
Technology has placed a crucial role in the tourism and hospitality industry. It allowed the hospitality industry to offer better options for users and at the same time, it helps them to understand the individual needs of different persons.
Whereas in the travel industry it has offered so many benefits which allow users to have a safe and inexpensive trip.To give a better experience to the travellers, the tourism and hospitality go hand in hand with the help of latest technology.
Here the hospitality industry offers services such as transportation, food and beverages, accommodation, recreation etc.
Previously, when we are travelling to different places we used to aboard a train or take flight and from then just go by searching hotels and for other services.
But, in today's world, you don't have to do those because by using the technology you can quickly find out the best hotels near you and you can quickly book their services with low cost.
Similarly, when we think about going trips previously we used to search for a travel agency or we used to visit the air station to find out details.
Visiting a travel agency used to be expensive, so people mostly used their services for honeymoon trips or retirement trips. But these days as the technology is improved and smartphones came into the hands of students they can quickly book affordable airfare, restaurant and different aspects for cost-effective prices.
Technology has changed the travel and tourism industry and enhanced these industries to reach more people than it ever has before.
Here are some ways common ways where the technology has changed these industries and made more accessible to the wider range of travellers.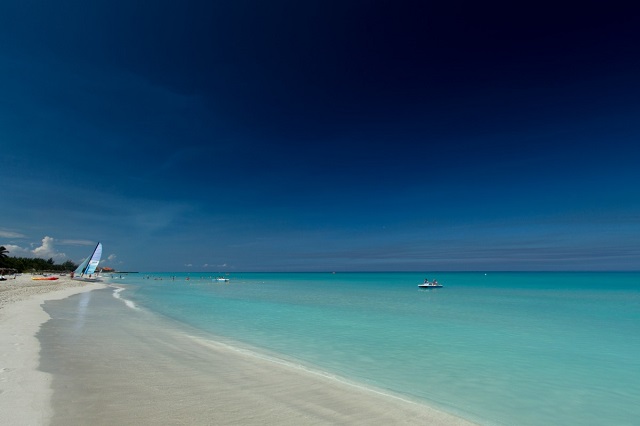 Dream Vacation at your finger tips:
Do you want to plan your dream vacation at your fingertips then one of the main barriers which come between you and your dream vacation is cost?
This is especially the main reason for all the young people who love to plan an adventure trip.
They simply can't afford a high price tag of the hotels in their destination city.  However, if they do means, they will even more burden on their chest by food bills and other unnecessary bills which adds more expenses to your trip and put you under lots of stress because of empty wallets.
Along with these, you can even find other issues such as long accommodation problem, family accommodation problems and so on. For all these kinds of issues, hotels will try to cost way too much just by saying some silly plans and reasons.
Now, to avoid all these unnecessary bills you have to be smart and book all your luxury retreats and dream vacation before you start your journey. With the help of today's technology you can easily reduce your ticketing cost and plan your dream journey without any hassles.
This is the best way to stop unwanted cost issues, I recently explored the Exuma rentals which is offering the best luxury villas for better and cost-effective prices. If you are striving to make a visit to the Bahamas then you have to explore the experience of exumas because it is the best relaxing getaway on the desert island.
Wi-Fi onboard flights:
As the people are drowned in the modern world, people don't like to stay away from the precious Wi-Fi. So, airlines have realized the importance of Wi-Fi and how this feature is important to their customers.
That's why they have included the Wi-Fi on board flights. Although there are many business applications for flights other than Wi-Fi, the person gets hugely benefited from being able to access the internet from above 30,000 to 40,000 feet.
This is certainly helpful for people who love to share their experience on the social media or to know information about the connecting flights and other important aspects of your travel. Certainly, you can even do your office tasks if you are a workaholic.
Travel-friendly Mobile Boarding Passes:
Generally, People misplace or forget their paper boarding process in a hurry to catch flights. If you have ever lost the track of paper boarding pass previously means you might know what a night mare it can be to reissue the paper boarding pass.
Here technology has resolved this issue by mobile boarding passes. With these travel-friendly mobile boarding passes, there is an advantage for both airlines and their passengers.
These mobile boarding passes can help you cut off the huge lines you often see at the airport. You can easily carry your mobile boarding passes and scanned by the gate agent as you board on the plan. So, you don't have to wait anymore for printing issues, and standing in hugely crowded lines to take your boarding passes.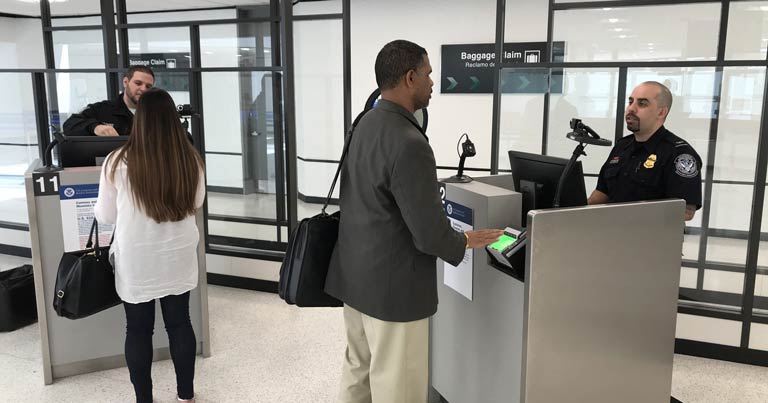 Technology is helpful in flight check-in:
People used to spend hours in the queue to get their flight check-in at the airport. Thanks to the technology it has substantially cut down the massive amount of time travellers spend while standing at the airport.
Most of the airlines offer check-in for their passengers online up to 24 hrs. Before their flight departs. This applies to the international and domestic flights as well. If you are a traveller who does not need to check any bags then you can easily proceed forward from the parking area to the security without even interacting with the desk agents.
So, this is a useful aspect where technology has come into the place and has made the process quicker. You can even download smartphone apps for most major airlines and check in from their phone itself.
Better Communication and Online Booking:
Usually, when people wanted to communicate with airlines customer care they tend to call them. As there are more users on airlines they used to get busy signals or long hold times which get people frustrated.
Now, with the help of official websites and social media, it has been easier to communicate with the airline customer service. The amount of time in getting a response from the customer care has been reduced drastically and people are far happier to resolve their doubts about their queries. This is all happened due to the advanced use of technology.
Along with that customers are able to book their tickets online. So, there is no need to stand in line for taking flight tickets. These days the online booking has been a user-friendly platform where everyone can book their tickets quicker and easier.
In past even though there is a chance to book online, there will be no change of cancelling tickets and requesting for refund of those tickets but today you can do all things at the single stop. Even most of the uses can use coupons and other deal to save their money on flight tickets.
Conclusion:
This is how technology helped in changing the travel and tourism industry. If you are having any other benefits for you. Shootout a comment in our comment section so that will try to include it on this list of benefits.