Blog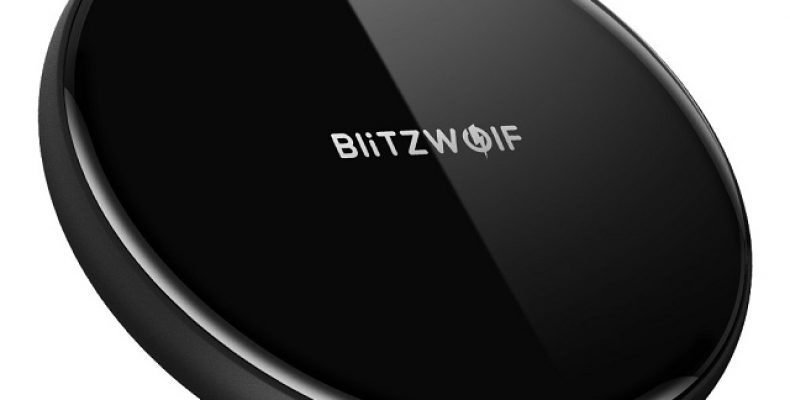 BlitzWolf Wireless Charger and Charging Pad 5w for All Qi-Enable Devices
BlitzWolf Wireless Charger 5w- A comprehensive review of the innovative device
Most of the tech-savvy consumers look for the wireless gadgets, as they like to keep away from the tangling issues of the wires. For charging your Smartphone also, you may rely on the wireless charger, 5w. While you have Qi-enabled devices or Smartphone, you can use BlitzWolf 5w wirless charing pad for quick charging. BlitzWolf has offered a special charger, which is designed for the fastest charging technology. Available at a reasonable price, this charger has many features of your use. It is right now available at Amazon for 15% discounted price.
Features–
Unique in design–
BlitzWolf wireless charger has the safest design for device. Its top potion has embossed surface, while the rubber base has anti-slip technology. While you have placed your handset, everything will stay safe. This is a disc-like pad that is 15mm in depth and 90mm in diameter.
It has sleep-friendly design. There is a blue colored LED light, which acts as indicator of the present charging status. The light gets activated after you have placed the device on the charger. It develops the best ambience in the room for your sleep.
Compatibility–
As one of the functional charger, it can work smoothly with any Qi-Enabled gadgets, including Note series and Samsung Galaxy S mobiles. You can use micro USB port for the easy connection to the source of power.
Fast charging–
While you have compared this wireless charger, 5w with other similar systems, it is 1.5 times faster. You can use QC3.0 and QC2.0 charger adapter. Thus, due to the high charging efficiency, you can save your time and reuse your Smartphone for everyday needs. The efficiency of conversion ranges from seventy to eighty two percent, while the distance for charging should not more than10mm
You need to know the way of using the wireless charger, 5w. The system can work with your mobile case, only when it is not more than 3mm. However, while it is over 3 mm, you can better remove your metal-made case. It keeps you safe from the issue of overheating.
Other safety features–
The hand-held, small wireless charging system has many other protective features. The internal mechanism of the charger is designed in a unique way to keep you away from risks. For instance, this mechanism will prevent over-current, overvoltage, and short circuit. A Smartphone and other devices will stay safe
Pros–
Lightweight unit that is easy to carry
No need to deal with cables, while you are at your office or home
Includes USB Cable in the package
LED indicator
Does not get slipped on surface
Helps with faster charging,
Cons–
No wall adaptor included in the package
Thus, you can buy BlitzWolf wireless charger,  5w charging pad  for enjoying the easier and faster charging. Nowadays, most of the modern devices have Qi technology. To get the advantage from this technology, you may look for this wireless charger. For both performance and design, BlitzWolf's product has become popular to lots of consumers. Save your time in your busy everyday schedule. Your mobile will always stay fully charged, and you can run it anytime.